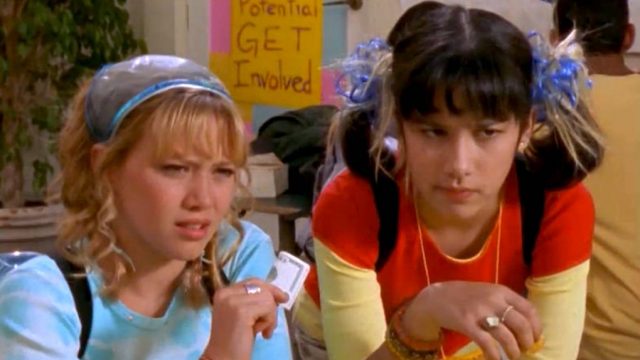 These days, you'd be hard pressed to find someone still upset that their fave show is no longer running, when it seems that nearly every iconic TV show from our childhoods has been rebooted in some way, shape or form. Except for Friends, which is still sleeping on us. For shame.
In August last year, our collective tween hearts near goddamn exploded from excitement when it was announced that probably the most iconic show of them all, Lizzie McGuire, was also poised for the reboot treatment. What made the news all the more tantalising was that it was announced by none other than Ms Hilary Duff herself.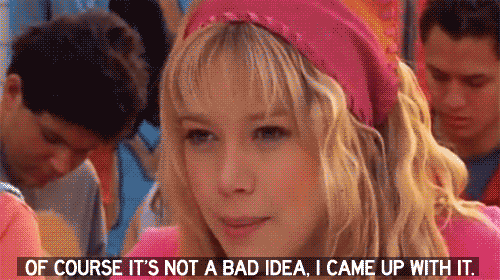 Following Lizzie as she navigated those precious and tumultuous years between child and tween-hood, the original Lizzie McGuire series was one of the Disney channels most popular shows, spanning a total of 65 episodes over a three year run. The show was so popular in fact that it also received it's own feature length film to mark Lizzie and the gang's middle school graduation, in where they casually spend the summer on a class trip in Rome. ROME.
Lizzie was the voice of a tween generation, teaching us all about life, love and friendship through her many hi-jinx and possibly one of the best fourth-wall breaking devices to ever grace modern television: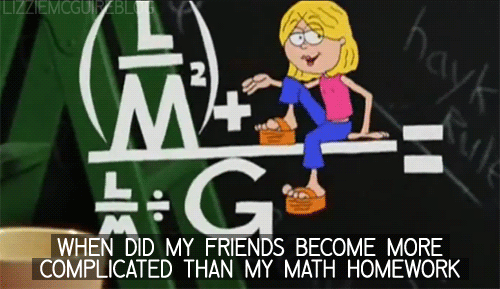 Lizzie's inner monologue aside cartoon was truly an icon.
After setting our hearts alight with promises of further Lizzie greatness, updates on the McGuire family and answers as to the status of Lizzie and Gordo's relationship, Hilary further pleased fans by uploading multiple on-set pics of all the cast members set to return to the revamp of the beloved series.
With all of this McGuire goodness, we were all set to break out the bean-bag chairs and "I Hate Paolo" tees with the arrival of the show sometime this year on Disney+. However, disaster struck this weekend, with reports surfacing that production on the show has been halted.
Cited as due to the shock exit of original series creator Terri Minsky, these rumours were quickly confirmed by Disney+, who issued a statement to Variety as to the current status of the show's development.
"fans have a sentimental attachment to lizzie mcguire and high expectations for a new series"

"after filming two episodes, we concluded that we need to move in a different direction and are putting a new lens on the series."
No cast or crew members are yet to comment on the show's supposed production halt, so time will tell on when we will get a further update as to the status of the new series. It's not all bad though, we're still able to watch the original series and movie to nurse our broken hearts, now both streaming on Disney+.
Featured Image Source: elitedaily.com