Netflix is home to some pretty binge worthy tv shows and movies. Look at these titles Netflix houses that have been adapted from books and give their original adaptation a go! 
You
Netflix thriller You have been graced with two seasons but did you know the title was based on a book series by Caroline Kepnes?
Kepnes has written books You and Hidden Bodies which are loosely based on series 1 and 2 of Netflix favourite You.
The two seasons have been significantly different to the work of the novel as told by fans of the book.
With whispers Kepnes is set to release two more books in the You franchise, there is plenty to read and compare the show to!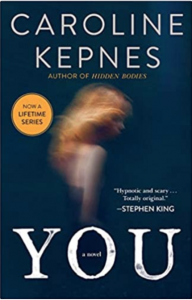 Call me by your name 
Coming of age romance/drama movie Call me by your name starring Timothée Chalamet and Armie Hammer was based on its book counterpart also called Call me by your name By Andre Aciman. 
Readers are quick to point out that there are loopholes in the movie adaptation that just simply don't make sense. Some readers also advise that viewers of the movie may need to read the book to gain a better insight. 
The book also has a sequel, Find Me for any fans wanting more insight into the world of Elio and Oliver.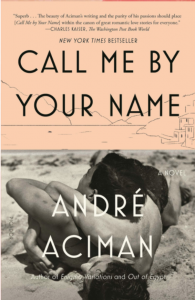 Dr Sleep
Released in 2019 this is yet another movie adaptation of a book by Stephen King. 
Sequel to 1977 classic The Shining the Dr sleep novel, released in 2013, 36 years later than its original counterpart the novel is receiving fantastic reviews and is noted as being a stand-alone and not hidden in the shadow of its converted prequel, huge call!  
Stephen King was famously said to have hated the movie adaptation of Stanley Kubrick's movie adaptation of The Shining as there was such a significant difference between the novel that he had written. Although there is a disconnect between the movie and book Stephen King actually really liked Mike Flanagan's adaptation of Dr Sleep. So Sleep easy knowing you're watching and reading something enjoyed by its original creator!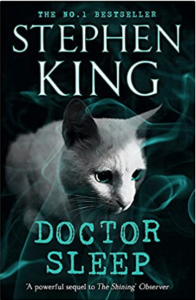 The End of The F***ing World 
The End of The F***ing World was originally a graphic novel written by Charles Foreman before the iconic Netflix tv series.
Following the lives of two English teenagers, James and Alyssa, the show is said to copy dialogue directly from the novel. Alyssa is quoted many times to be directly speaking from the novel. 
Although the tv show does play homage to the graphic novel in as many ways as possible, the novel and tv show are said to have differences. Specifically focusing on the personalities of the main characters James and Alyssa. The novel takes a more deadpan, even more, antisocial look at James, Alyssa is said to be less dominant and provocative.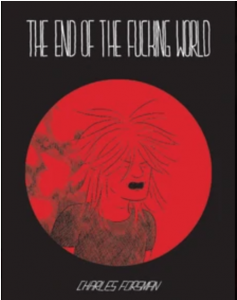 Orange is the New Black 
One of the most popular Netflix Tv series Orange is the New Black was actually based on a true story. A memoir written by Piper Kerman, her book titled Orange Is the New Black: My Time in a Women's Prison. Kerman penning her experience in a women's prison for a year. Her experiences, the people she met and her feelings all recounted. 
The tv series specifically character (and author) Piper is changed. Her relationships with inmates, her partner and her thoughts and ideas are sometimes completely different. The reason for this may be to create more drama on Tv. 
Kerman now is an advocate for women's rights in American prisons, often speaking for their rights in lectures and hearings. Go Piper!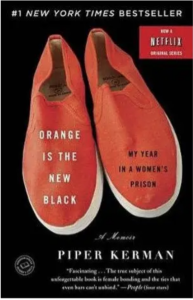 Try these titles for size and see if you can see the differences between their versions!