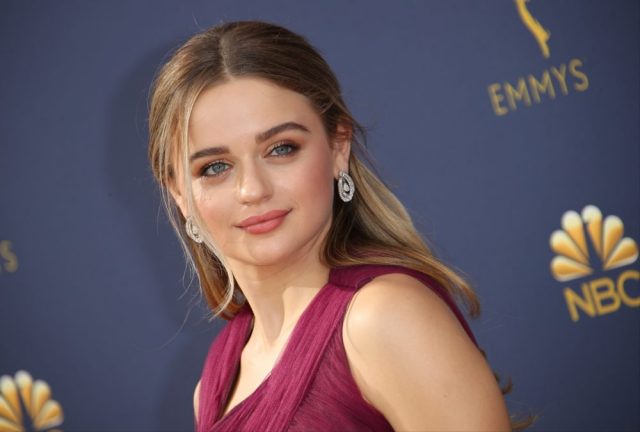 And she did it without any second-guessing.
Joey King never really had an attachment to her hair, she says in an interview with Allure. She couldn't care less about what was happening to it. When people told her that she was so brave for doing it, she would simply just say "I'm not brave, I'm just cutting my hair off".
Maybe one of the reasons for her being fearless about her hair is the fact that this is the third time (!) in eight years that she shaved her head. Joey was 11 when she went nearly bald for the first time for "the Dark Knight Rises". For the second time, she was 14 for "Wish I Was Here" (where she actually shaved her own head on camera!).
Of course, Joey didn't undergo this exclusive haircut for nothing. Just like the previous two times, this cut is for a role – Gypsy Rose Blanchard in The Act. The Act is Hulu's new series about strange and tragic true-crime stories. Gypsy Rose Blanchard killed her mother, Dee Dee, after being forced to live her life as a seriously ill child, while she was actually perfectly healthy. As part of the hoax of Gypsy being a cancer patient, Dee Dee keeps her head shaved. So that explains Joey's fully committed haircut.
Although, the reason for the cut is heavy, Joey is embracing and enjoying her new cut. She says that the cut gives her the opportunity to play with different makeup looks: from just a little mascara, highlight and lipgloss one day, to a wing and nice shadow another day. "Makeup, especially when you have no hair, is so fun to play around with. I have so many different options.", Joey revealed in the interview.
This isn't the first time Joey has experimented with her hair. A little over a month ago, Joey went blonde. After that she dyed her hair blue. Additionally, she had her future brother-in-law (who is nothing like a hair stylist, whatsoever) cut her bangs for her.
Joey calls shaving your head "something that's very freeing, really fun, and really empowering." And according to her, every woman should do it at least once in her life.
Stay tuned for more Aussie Gossip.