Before the big, full-body reveal of Mama June's incredible weight loss, lets relive some of her glory days. Mama June, the mother of child beauty pageant contestant Alana "Honey Boo Boo" Thompson, was known on Toddlers and Tiaras as the coupon queen.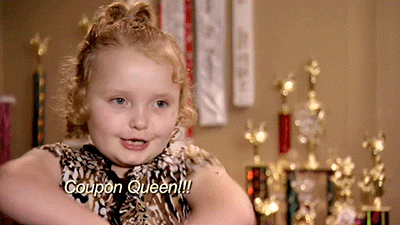 Mama June unashamedly coached her daughter through dance routines.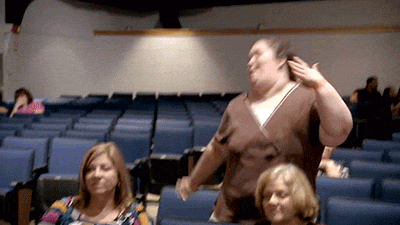 Honey Boo Boo often had cheeky routines and outfits which combined with her chubby figure were incredibly adorable yet also slightly disturbing.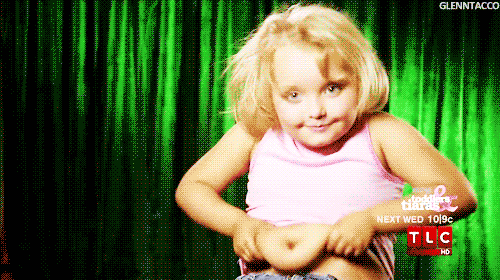 Honey Boo Boo's crazy antics seriously reminded me of Olive's dance to Rick James' "Super Freak" in the movie Little Miss Sunshine. And Mama June is definitely a super freak.
Honey Boo Boo and Mama June became so viral that the entire family had their own spin-off reality tv program Here Comes Honey Boo Boo.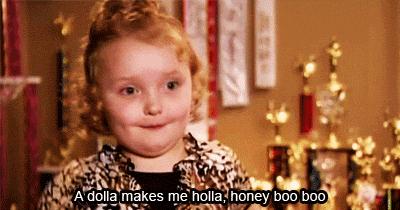 But their eating habits which were highlighted on the show started to raise concerns. Namely, their feelings towards chicken nuggets changed slightly. Firstly, it was super positive.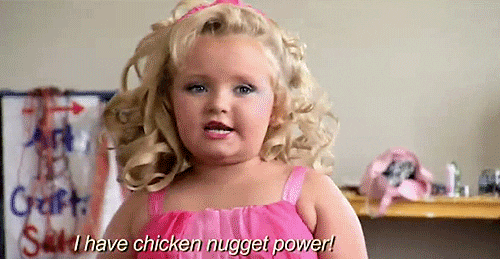 Then Honey Boo Boo wasn't so sure.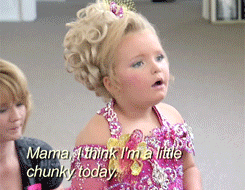 And Mama June finally realised the hidden evils of delectable chicken nuggets.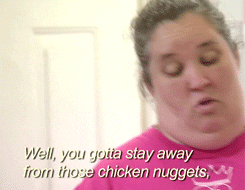 In the interest of her health, Mama June has been steadily losing weight in recent years. That means no more Go Go Juice, a deadly combination of Mountain Dew and Red Bull which Mama June invented to keep Honey Boo Boo going during the pageants.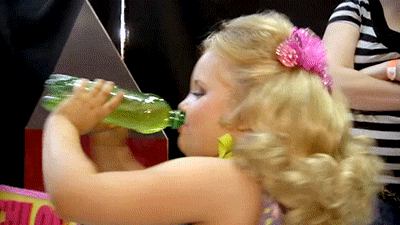 Gone are the chicken nugget power days of yore, and instead they've been having salads for days.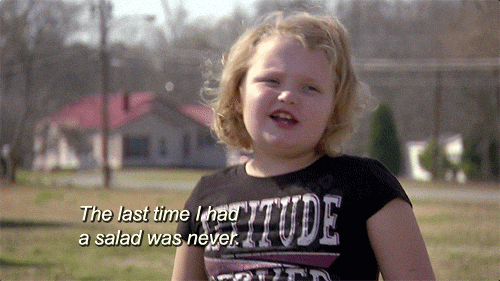 Mama June has now lost over 320 pounds, which is the equivalent of about 148 kilos, and she's kept it off! Today, she showed off her incredible weight loss and new figure in a form-fitting little black dress.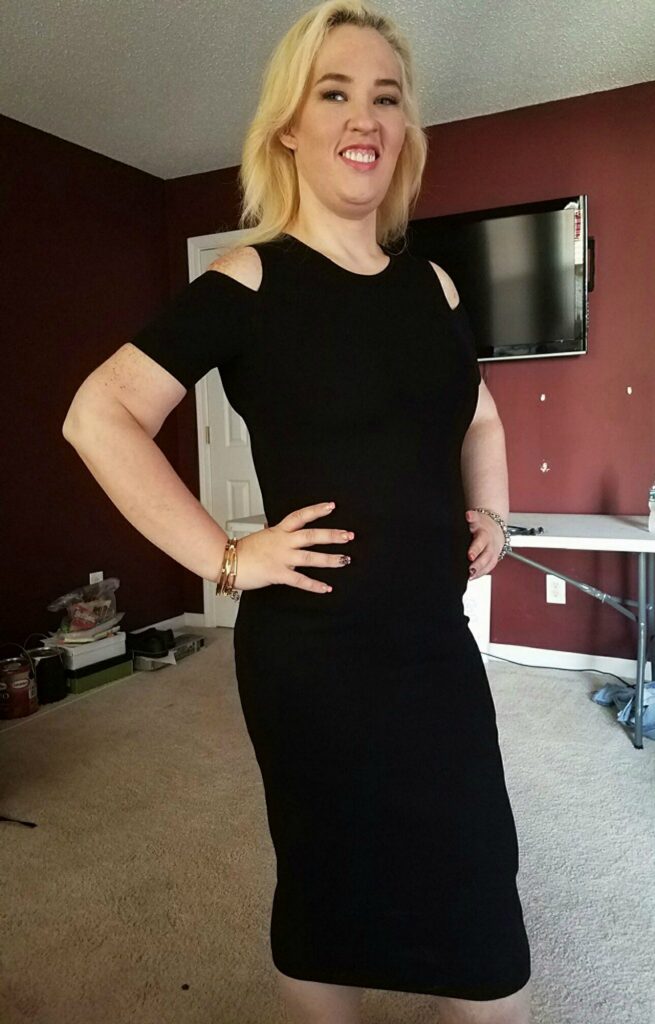 After intensive efforts with a personal trainer, a nutritionist, and several surgeries to remove excess skin, the 37-year-old is determined to stay trim for good.
So wave goodbye to the old Mama June, see you never!