Heartthrob Harry Styles threw the Twittersphere into a spin during a taping of US 'The Voice' over the weekend, when a moody, enigmatic trailer teased for his first solo music release.
The cool excerpt is backed by a piano that has an eerie pianola type vibe, and amidst the swirling smoke we see a short haired Styles from behind. The arm that slowly comes into view is all his fans needed to completely lose it.
Not to be outdone by bombshell baby news from fellow One Directioner Liam Payne, Styles posted three white squares on his Twitter feed, followed closely by the piano driven clip that reveals his tats slowly as a reveal. As you can imagine the internet nearly imploded.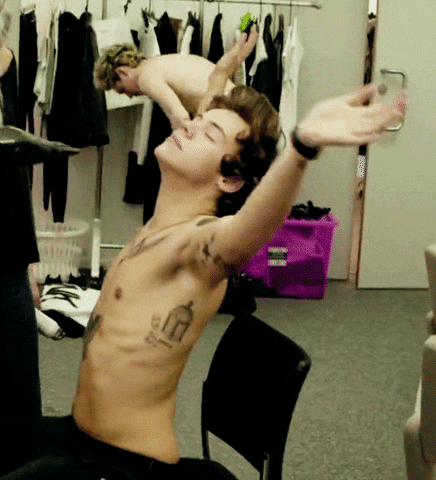 The new music is a collaboration with Snow Patrol's Johnny McDaid (who is also known for his work with Ed Sheeran). Choosing chilled out lounge room recording, McDaid has hinted that this solo effort is going to "blow the socks off the world".
Industry website HITS Daily Double reported that Styles' album was created with maverick producer Jeff Bhasker, who has previously worked with artists including Kanye West, Bruno Mars and The Rolling Stones.
Harry Styles is already worth a cool $23 million, as well as his $80 million deal with record giant Columbia for three albums. However, the hottie has kept his obsessed fans in the shade. But with references to Bowie and Queen being thrown around and the icon holed up and writing, Directioners and devotees will be going crazy for what looks like being a killer campaign and album.
Channelling a vibe that references timeless '70s British rock, it looks like our favourite 1-D boi has grown up and is here to stay. Bring on April 17th!