Get excited Spring Breakers fans! Lovers of the 2012 movie will be excited to hear these breaking news: Spring Breakers is getting its own TV show.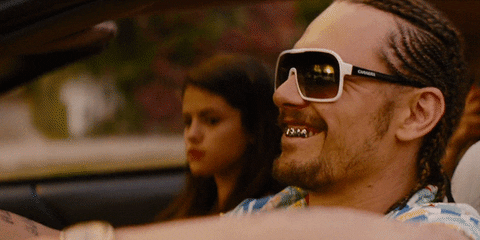 The series will be produced by the original film's producers, Chris Hanley and Fernando Sulichin, and will help to launch 'Blackpills', a new French digital streaming platform. The producers plan to release Spring Breakers in a micro-episodic format.
"We want to engage new audiences by releasing Spring Breakers in an unconventional digital format beyond one typical for movies," says the company's co-founder Patrick Holzman.
The original movie starred Vanessa Hudgens, Selena Gomez, Ashley Benson, and James Franco. We don't know yet if the original cast will be participating in the TV series, but we'd love to see all of them going totally crazy together again. So, let's all keep our fingers crossed for what's sure to be an epic show!