If you've gone to the cinema lately, you've probably been blasted with multiple trailers for Christopher Nolan's new film Dunkirk. Before I could get to my rom-com, I had to endure not one, not two, not three, but FOUR trailers for Dunkirk. But all these viewings still failed to make me realise that one of the cast members is HARRY STYLES.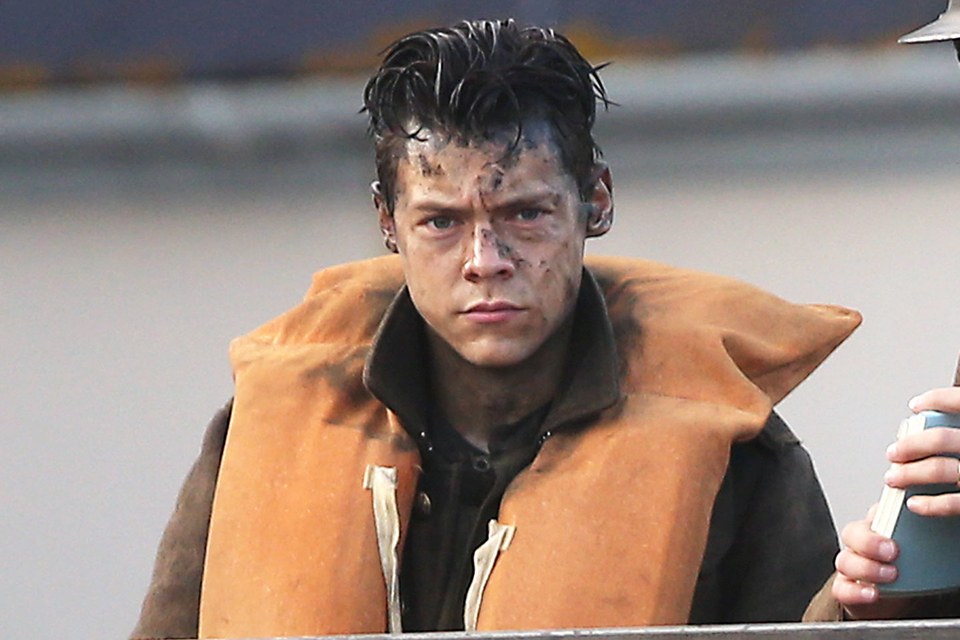 Nolan's new war film is brilliantly scored by his go-to composer Hans Zimmer, who creates suspense through ticking sounds and siren-like whines from lower brass. The film has an ensemble cast including Cillian Murphy, Tom Hardy, Fionn Whitehead, Kenneth Branagh, and of course Harry Styles.
The One Direction member has been rocking premieres and an extensive press junket for the film this week. He confirmed for the millionth time that he has four nipples, with the two superfluous ones being just below his normal ones. Although, they kind of look more like moles.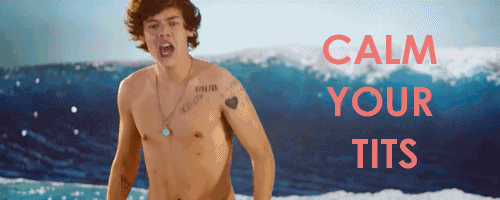 His make-under with understated suits and slicked back short hair has made a splash on the red carpets. He also makes a splash in the film. In the extended trailer, Harry struggles in the water, struggles underwater, and struggles in battle as he covers his ears repeatedly to block out the sounds of bombs and gunfire.
Dunkirk tells the story of 400,000 soldiers stranded at sea and on a beach who are trying to get home to (you guessed it) Dunkirk. With constant gunfire, a dwindling ration of supplies, and failing, ill-sized vessels and boats, the journey home seems out of reach. It doesn't look good for Harry's character either. You better watch your back buddy.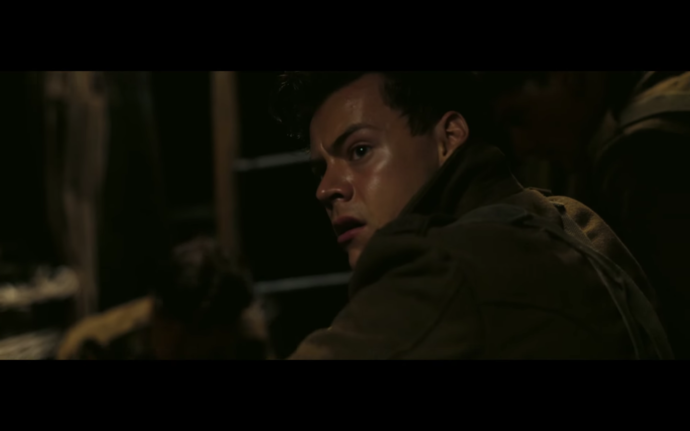 Harry's appearance in the war film also ties in well with his debut solo single "Sign of the Times", which includes lyrics like: "Why are we always stuck and running from the bullets?" and "Just stop your crying. It's a sign of the times. We gotta get away from here." Deep.
Even though the trailers for Dunkirk have been annoying and repetitive, it's been receiving excellent reviews. Some have claimed it's Nolan's best film and Zimmer's best score to date. Also, who wouldn't want to watch a bunch of cuties in uniform?
Harry Styles isn't alone in trying out acting recently. Another British musician who's caused a stir with their acting chops this week is Ed Sheeran with his appearance on Game of Thrones.