Brace yourselves: Winter is coming (on Game of Thrones, at least) and so are more season 7 spoilers.
You might wanna sit down for this one because it's something we've been wanting for so many damn years. That's right, Jon Snow and Daenerys Targaryen are FINALLY going to meet! Let us all rejoice.
After recent reports that Kit Harington and Emilia Clarke were spotted filming together in Spain, we've now got the evidence we all desperately wanted and needed.
New pics from the GOT set have surfaced overnight, and we're basically screaming, crying and hyperventilating all at the same time.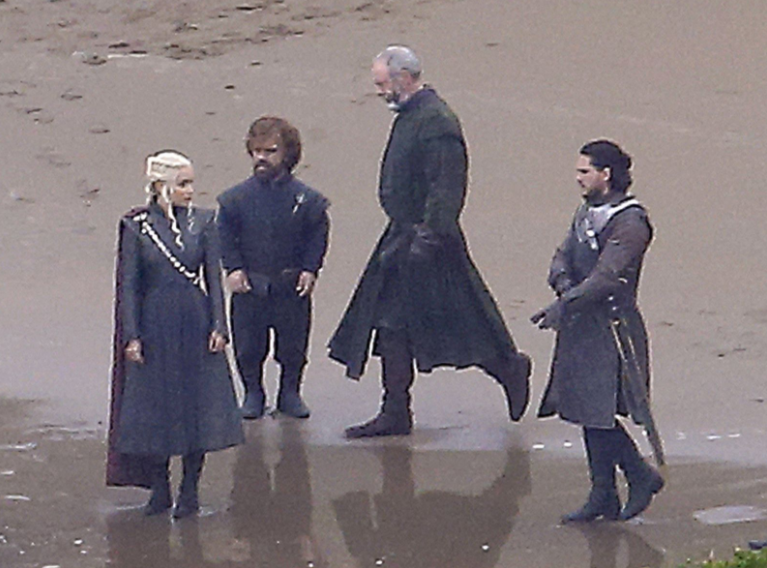 As most probably know, last season it was revealed that Dany and Jon are actually related. We can only imagine how many new storylines there are to share and what the writers have in store for us.
But that's not all! A few videos have also been leaked over the last few days, including one of Jon Snow and Theon Greyjoy engaging in what looks like quite a tense confrontation. And after everything that dude has put the Starks through, we can't say we're surprised.
Check it out for yourself:
As GOT approaches its last few seasons, we just hope these exciting surprises keep on coming.
The season 7 premiere date hasn't yet been announced, but it'll probably be in April next year. We for one cannot wait.