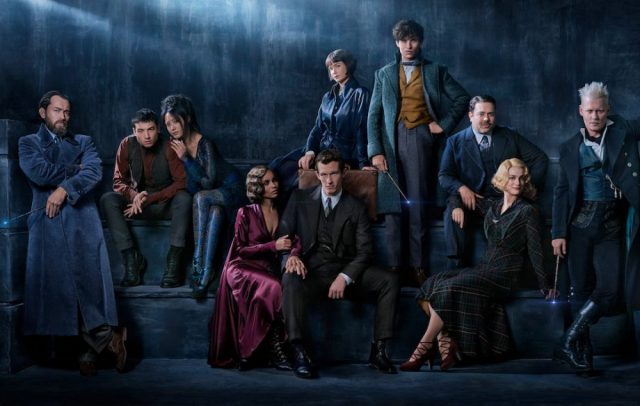 The final trailer for Fantastic Beasts: The Crimes of Grindelwald had been released on the  25th of September, which gave us some juicy details and controversy.
The trailer in question gives us the general info we already knew, Newt Scamander (Eddie Redmayne) being the one to fight Grindelwald. We come across faces we've already met in the previous instalment, ranging from Katherine Waterston as Tina Goldstein to the troubled Credence Barestone portrayed by Ezra Miller.
Next to this, we're introduced to some new characters as well. Both Newt's brother and past love interest make an appearance in the trailer, portrayed by Callum Turner and Zoë Kravitz respectively.
However, it's the arrival of the actress Claudia Kim that stirs up some dust. Specifically, dust that has been gathering since HP fans have been wondering whether Voldemort's horcrux pet snake Nagini has always been a snake.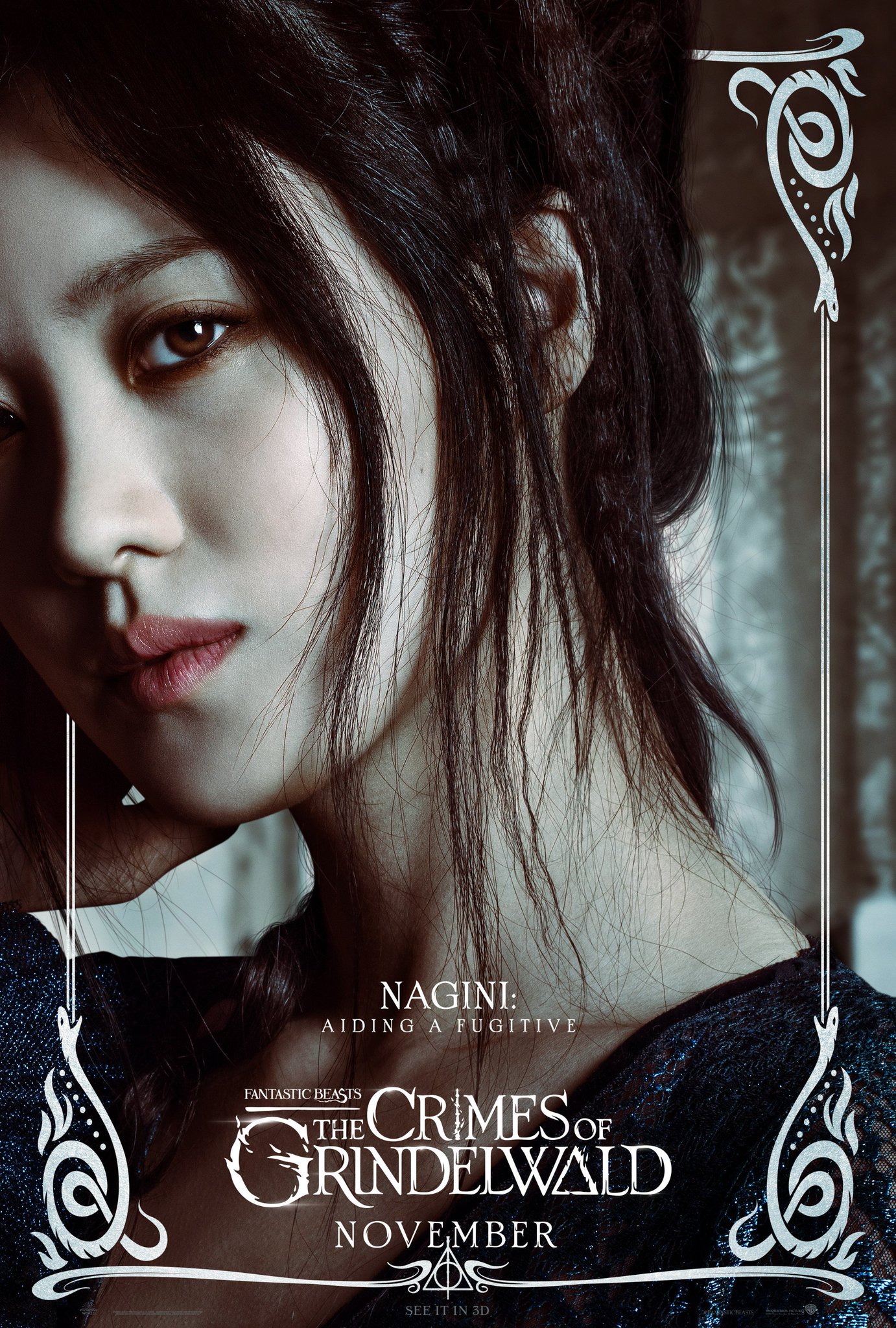 Turns out, she hasn't.
According to the trailer, Voldemort's pet snake was actually previously a witch. But while many believed this might mean Nagini was an Animagus, like Sirius, J.K. Rowling immediately shot that thought down.

"Not an Animagus. A Maledictus. Big difference," she told a fan on Twitter.

They're different conditions. Maledictuses are always women, whereas werewolves can be either sex. The Maledictus carries a blood curse from birth, which is passed down from mother to daughter. https://t.co/wYfvPeQFRW

— J.K. Rowling (@jk_rowling) September 25, 2018
She followed up with the statement that only women are afflicted with the blood curse. Rowling's casting choice have many fans divided however, specifically with the fact that an Asian woman had been chosen for the role.
One criticism is the fact that Voldemort, a white male, has in theory a Asian woman as a pet. Also, critics have accused Rowling of strengthening the "dragon lady" stereotype of Asian women. This Western gaze views Asian women as deceitful, domineering, or mysterious.
Rowling however, believes that her casting choice was justified as she clapped back with a tweet.
The Naga are snake-like mythical creatures of Indonesian mythology, hence the name 'Nagini.' They are sometimes depicted as winged, sometimes as half-human, half-snake. Indonesia comprises a few hundred ethnic groups, including Javanese, Chinese and Betawi. Have a lovely day 🐍

— J.K. Rowling (@jk_rowling) September 26, 2018
Naturally, this didn't come across very well either. It seems that her seemingly educated choice was not informed enough.
Actually @jk_rowling the Naga mythology emerged from India. It travelled to Indonesia with the Indic/Hindu empires that emerged there in the early Common Era, with the influence of Indian traders and Rishis/Rishikas who travelled there. Nagin is a Sanskrit language word. https://t.co/cXHSlDD7Kc

— Amish Tripathi (@authoramish) September 26, 2018
On the other hand, it doesn't seem that Claudia Kim has any problems with it when she spoke to Entertainment Weekly about her upcoming role.

"It will be so interesting to see another side of Nagini,"she said .

"You've only seen her as a Horcrux. In this, she's a wonderful and vulnerable woman who wants to live. She wants to stay a human being and I think that's a wonderful contrast to the character."
The Crimes of Grindelwald, is due to be released on November 15, but the trailer alone has already shaken some ground. We'll probably see more tea spilling up to the release of the movie.


Read more on Aussie Gossip!