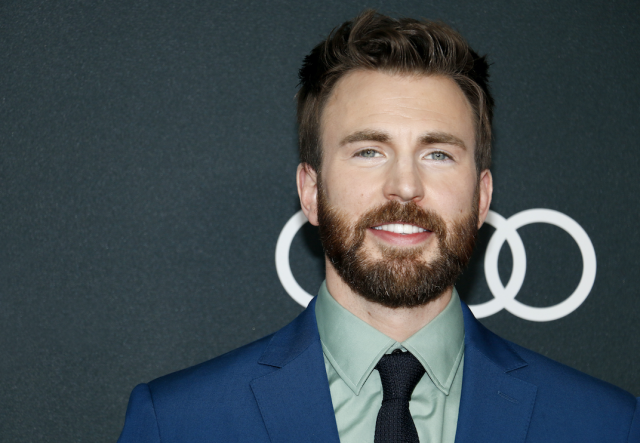 Former Captain of America and king of our hearts Chris Evans has announced that he will be launching a politically-geared website, A Starting Point, in the hopes to better inform everyday civilians like you and me about important political topics.
Speaking with Wired on January 15, the star explained that he first got the idea for the site after watching the news one day and finding that he had become completely confused about a particular acronym that had been thrown around and what it stood for.
"I just wanted a basic understanding, a basic history, and a basic grasp on what the two parties think".
Created by Evans as well as Mark Kassen and Joe Kiani, the former of which Evans collaborated with on the 2011 film Puncture, the platform is said to provide information on topics such as immigration, health care, education and the economy, and will also feature both Democratic and Republican party members answering Q and A sessions, interviewed of course by Evans himself. According to Wired, Evans has been travelling up to Washington every six weeks to "film more than 1000 videos from more than 100 members of congress, along with about half of the 2020 Democratic hopefuls."
In an age where the notion of fake news and biased media are constantly at the forefront of conversations surrounding the media's coverage of politics, the trio understand the need for assurance. At it's core, they will aim for the site to be a trustworthy source of information for civilians, and thus have employed fact-checkers to comb through all of the information they collate before it is uploaded to ensure that website viewers are being fed unbiased information.
What's more, in a probable attempt to curb the site from becoming an echo-chamber, there will be no comments board or recommended views section – users are instead encouraged to browse the site at their will and decide on which content they would like to view or learn more about.
While this news may come as a shock to some, for fans of the Captain America star this seems like a natural next step, as Evans has used his Twitter platform to share his political views and opinions for years, providing us with such gems as:
You won an election because you ran a campaign predicated on hate, fear, and misinformation. You stirred discord, feigned innocence, bluffed patriotism, and shamelessly wielded schoolyard tactics to distract from your ignorance

Also Russia interfered

Also ur doing a bad job https://t.co/bTKoddZsz9

— Chris Evans (@ChrisEvans) December 23, 2018
I can totally picture Trump doing this 🙄

Isn't it nice to see a president let their actions speak louder than their misspelled words? https://t.co/rTmUMzofpC

— Chris Evans (@ChrisEvans) October 7, 2019
Wow. The complete lack of sympathy, respect, and general awareness is astonishing. Also, I would carry my kid through fire if it meant escaping hell. https://t.co/FPt9gJOuEA

— Chris Evans (@ChrisEvans) July 31, 2019
Now, if only he could run for damn President already – we can only but dream. Continue to strive to educate and insight political awareness for the public Captain Am-Chris Evans, we salute you.