She's gone from saying hello from the other side to saying it to the other side – of the world, that is.
Australia's newest darling and all-round golden girl, Adele, was forced to pull fireworks out of one of her Perth shows this week after her son was hit by a bit of debris during her soundcheck.
She had planned to have fireworks let off as she finished her hit 'Set Fire To The Rain'. After her boy Angelo was struck in the eye during her dress rehearsal, though, she wasn't taking any chances and called it all off.
"Obviously everyone likes a fireworks display," said the singer. "But my son was watching in the crowd…a bit of s**t went in his eye and he was very upset, so we got rid of the fireworks."
Fair play, Adele, fireworks are not to be messed around with. Just ask these two.

Adele has basically confirmed her status as everyone's favourite person after her emotional displays at the Grammys and her general all-round normal-woman vibe.
Bruno Mars may not be such a fan, but basically everyone else is.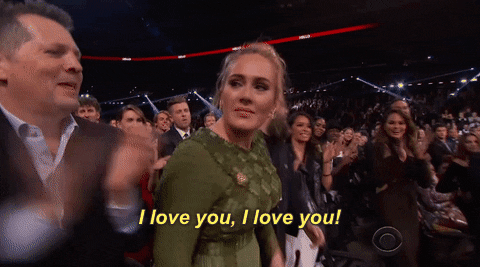 This is the Brit's first experience of touring and being in Australia. It looks like it's going to be a successful one, too, with all of her eight shows across Australia selling out pretty much immediately.
It looks like Adele is just as fond of Australia as we are of her, as well. She told Sky News she already feels like she has a "second home" down under.
"I've only been here a week but I can feel it, I can feel it in me bones," she said. "I had no idea it was going to be this beautiful."
Well, Adele, you are welcome to stay as long as you want.