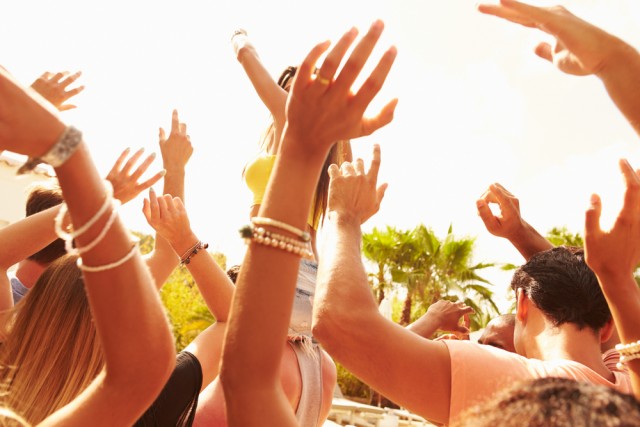 If you are a fan of multiple-day festivals but can't commit to the arduous road trips, the high-costs involved, the camping-conundrums and the week long post-festival depression, then perhaps you should consider attending St Jerome's Laneway Festival; a one-day event that is held in capital cities all around the country (and in select locations overseas) in early February each year.
Laneway finds its roots in Melbourne, starting as a series of weekly shows at a tiny Melbourne bar. The Festival itself has been running since 2005 and since this time the organisers have managed to nurture the event into a fine piece of festive geni-Ass.
The festival, which touches down annually at the Sydney College of the Arts, Rozelle, welcomed over 13,000 punters this past Sunday who boogied-down to the sweet, sweet sounds of local and international acts alike. With another successful Sydney-leg wrapped up, we take a closer look at the ingredients that make up this artfully concocted recipe for brilliance.
So what is it that makes Laneway so good?
The Location
If you live in Sydney (or attend festivals there regularly) then you are fairly used to the classic Moore Park, Centennial Park, Royal Randwick Racecourse, Domain set-up. Open spaces, huge stages, massive crowds, a high police presence, questionable sound quality and early-onset noise restrictions. Laneway festival, by design, is quite the opposite.
Set amongst the Victorian neo-classic complex of sandstone buildings originally designed and built in the 1880s, the beautiful structures are a refreshing backdrop to the great music and good vibes. Unlike larger festivals, patrons actively weave their way around alleyways and through courtyards in order to discover the music amongst the sandstone. The bountiful foliage around the college provides ample shade for the weary groovers, while the buildings generate a surreal range of acoustics for the bands to bounce off. With two main stages set within a natural amphitheater of-sorts, and two smaller stages nestled amongst the courtyards, festival organisers can effectively preempt crowd sizes and allocate acts accordingly. This intelligent design, dictates that artists are never left wanting for crowds and patrons are able to appreciate the music from a location where they feel most comfortable.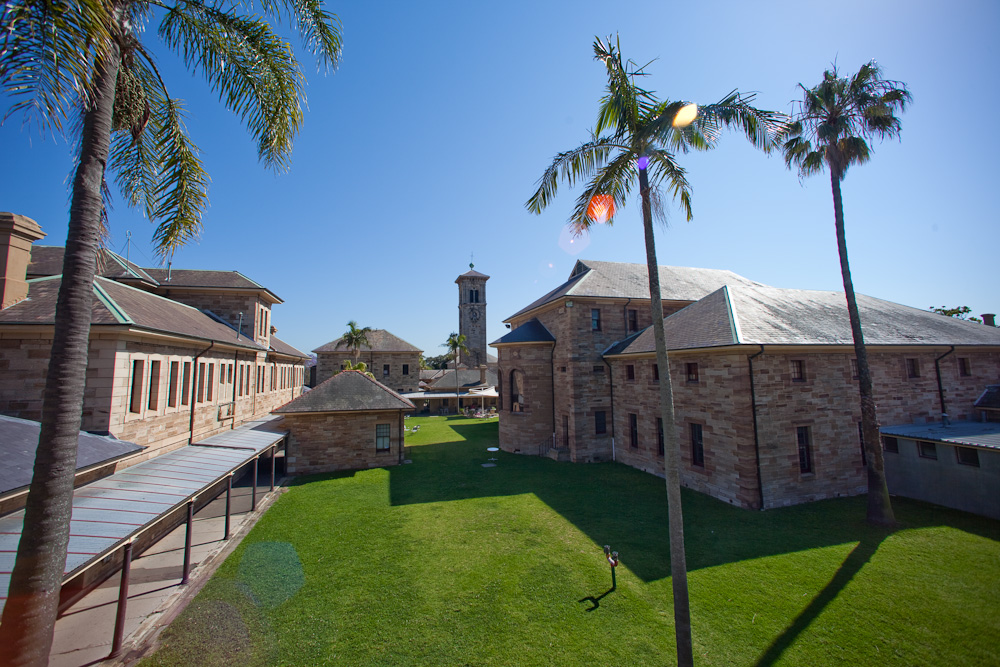 The Artists
Most festivals have a specific tone, genre and target audience. Laneway Festival is different. The diversity of artists over the years spans over multiple genres, sounds, age groups and audiences, with such an eclectic spread of talent ensuring that crowds are usually able to find something they enjoy at at-least one of the four stages at any given time. Laneway is as much about stumbling-upon something new as it is about catching your favourite band amongst the cobblestones.
This year sported a lineup of acts as varied as; The Internet, Churches, Purity Ring, Slum Sociable, Flume, Hudson Mowhawke, Thundercat, DMA's and the Smith Street Band. With recent years seeing the likes of; Earl Sweatshirt, Alt J, Foals, Mac DeMarco, Of Monsters and Men, Yeasayer, Danny Brown, The Panics, King Krule and Courtney Barnett.
Championing both local and international acts – this festival simultaneously aims to please everyone and no one in particular.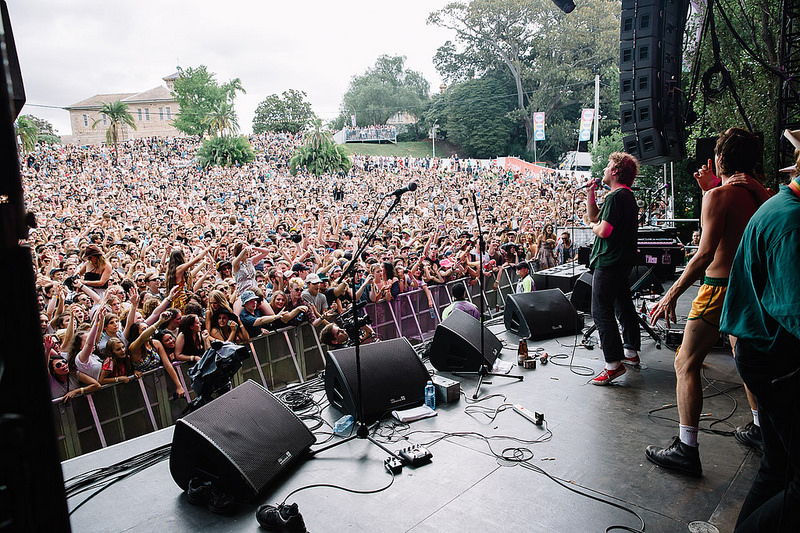 The Crowd
If this festival has taught me anything over the past four years, it's that; not only are Laneway patrons uncharacteristically nice (for a festival) they are also ridiculously good-looking. Perhaps the cheerleader effect is coming into play and the overall good-vibes of the day are altering my perception – but there genuinely seems to be an unreasonable number of "crackin' sorts" (to quote a friend) in the crowd. In addition to this, Laneway remains one of the few festivals where short-shorts, juiced-up blokes and bare-chests are kept to an unspoken minimal.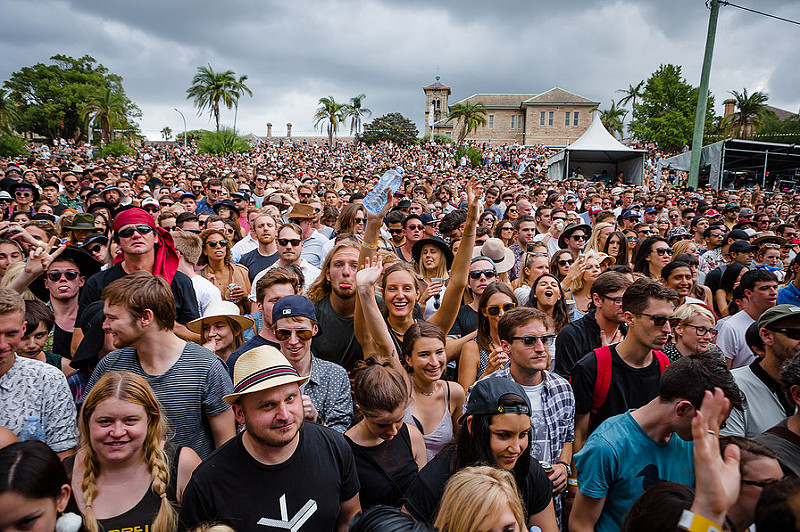 Although the price of a golden (laneway) ticket has been on a steady incline over the years – setting attendees back a whopping $165 this year – once you enter the gates, the hefty cost seems well-worth it. The laid-back, serene, diverse and relaxed environment cultivated by the event is something I am yet to find elsewhere at a one-day festival and I'm more than happy to save up my pretty-pennies to experience it all again next year.