Mac Miller,
who?
Ariana Grande has had an eventful week to say the least. The internet went into a collective overdrive when the No Tears Left To Cry singer and SNL's Pete Davidson jumped from budding romance to full throttle engagement in a matter of days.
The icing on the cake? The custom made engagement ring wrapped around Ariana's finger!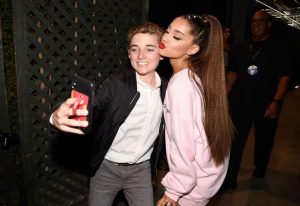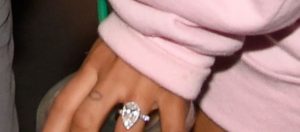 The teardrop diamond ring was reportedly custom made by Manhattan-based jeweller Greg Yuna, with a whopping $93K price tag (but would you really expect anything less for the princess of pop?)
Yuna spilled the details to E! News, reporting that Davidson picked up the ring last month. Grande was wearing the ring at the iHeartRadio Wango Tango concert June 2 in Los Angeles, a little over a week before her engagement to Davidson was announced.
"Pete called me at the end of May and said 'Look, I'm getting a ring. This is what I want.' And I told him that I had the right ring for him. He didn't tell me who it was for but told me to keep it a secret. He didn't tell me anything about it."
We'll be keeping a close eye on this erratic romance.
Stay tuned for more Aussie Gossip!