Harry Styles AKA Harry from One Direction, has FINALLY spoken up on what it was like to date mega star Taylor Swift. In a recent interview with Rolling Stone, Styles get candid when asked about Taylor Swift and their time together.
"When I see photos from that day, I think: relationships are hard, at any age. And adding in that you don't really understand exactly how it works when you're 18, trying to navigate all that stuff didn't make it easier. I mean, you're a little bit awkward to begin with," Harry said.
Although the pair dated for a short time all the way back in 2012, it's remembered by fans as the day that the world ended. When the photos came out, you could hear the heartbreak of millions of teenage girls around the world. See the cruel photo below.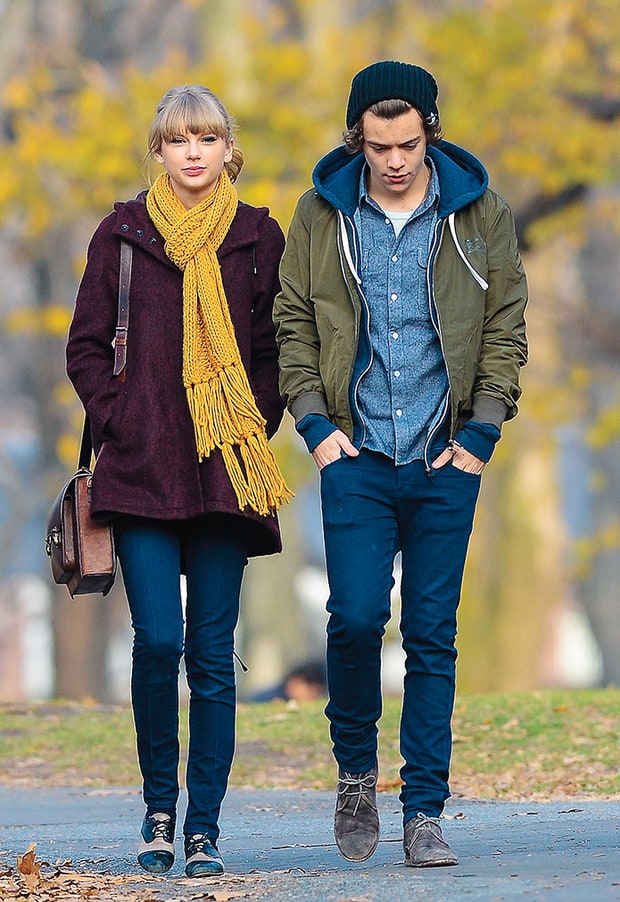 Naturally, because of Styles' refusal to talk about it and keep it private between the pair, it has left fans dying to know what went on. You'd think that, because it happened almost 5 years ago, people would let it die, but apparently not.
It also doesn't help that it seems like Taylor Swift references him in two of her songs on her smash album 1984. 'Out of the Woods' and a more obvious 'Style' seem to have been written with him in mind, but Harry Styles has never commented on it…until now.
"You're on a date with someone you really like. It should be that simple, right? It was a learning experience for sure. But at the heart of it – I just wanted it to be a normal date," said Styles. Heartbreaking.

However, it's not all bad. The relationship seems to have given him a whole lot of stuff to talk about.
"Meeting someone new, sharing those experiences, it's the best shit ever. So thank you," he reflects. You do you, Harry.