Lady Gaga was headlining Coachella this weekend while filling in for Beyoncé. Beyoncé stepped down from the festival after blowing everyone's minds and announcing that she was not only pregnant, but pregnant with TWINS.
In typical Lady Gaga fashion, she nailed the gig. While performing hit after hit, she also snuck in a new song called 'The Cure'. Feel free to listen to it here. I'm not a fan, but as with Gaga's new stuff, it usually takes a few listens to realise your true feelings about it.
Gaga announced her film plans at the Coachella gig, but confirmed it later in an Instagram post. The film is called 'A Star Is Born'.
The 'Bradley' she's talking about in that post is BRADLEY COOPER. You might remember him from awesome films such as The Hangover and Limitless. They put out an ad for normal citizens (aka you and me) who wanted to be a part of the film.
"The scenes for these days will portray a Country Western music concert.  All you Monsters that can attend should get decked out in your most comfortable denim & boots, throw on a Stetson (leave those pink Joanne hats at home) and come out to show your support!"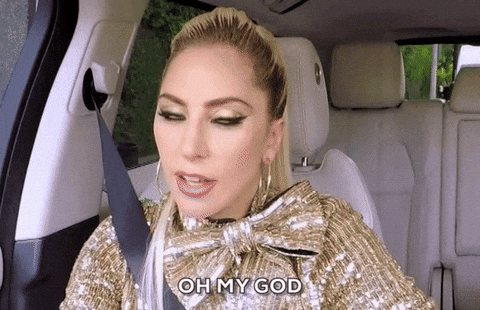 Although fans might be a bit grumpy that they have to pay a whole TEN dollars, the ticket sales go directly to Lady Gaga's Born This Way Foundation, which is "committed to supporting the wellness of young people, and empowering them to create a kinder and braver world".
If you're able to get to the Empire Polo Club in California before the 18th and 19th of April, you can be a part of this movie action. Go ahead and get amongst it!