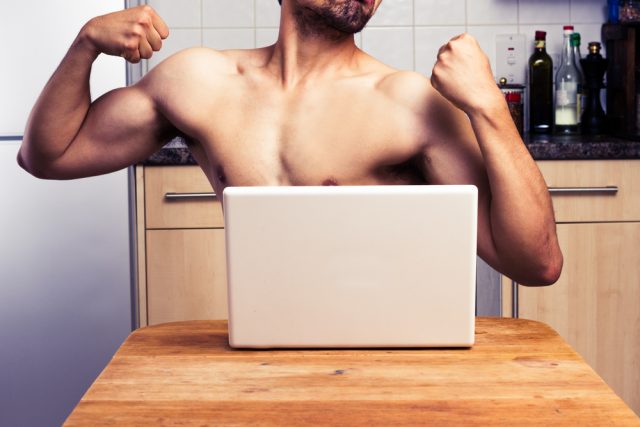 We've all heard disaster stories of online dating gone wrong; people being pushed off balconies, stalking, serious catfishing and all kinds of other nasty situations. There's a whole MTV show called Catfish dedicated to the perils of online dating, specifically people who pretend to be other people (it's a highly entertaining show and a good cautionary tale in trusting the internet).
BUT it's not all bad! If you're looking for love, online dating is an easy way to check out the options while in the comfort of your own home. From eHarmony to Tinder, there are dating apps for every situation and standard. To help you along, I've compiled some tips from my own experiences that will help you sort through all your online potential lovers.
1. Have a clear vision of the type of guy/girl you're looking for.
There's no point aimlessly swiping right on every person with a pulse. It's going to end up being super overwhelming. On apps without the swipe feature, you can filter your selection based on height, age, ethnicity, religion, family values, whether the person drinks, smokes and if they have any children or other skeletons hiding in their closet. I find using sites like E-Harmony a lot more productive as you have clearly narrowed down your ideal candidate.
2. Next is the fun part, the time for the good old stalking!
This is where you can dig the dirt on the dude that seems to tick your boxes. Have a look whether their profile is blank and they literally have chucked up one photo of them. If someone has the bare minimum, they sound like a bare minimum kind of person. You want someone that's put in a bit of effort to show that they really are interested in dating and eventually finding someone to be in a relationship with.
3. It's not last century, why don't you make the first move?
Gurlfriend, the ball is in your court. Send them a wink or a smile- whatever is on offer. Wait till they see your attention and see how they react. If they smile back, presto, you're good to go. Send them a message instead of "Hey how you going?" Why not ask, "Hey I saw you're interested in X, can you tell me a bit more about it?" It shows that you've had a look at their profile and just haven't chucked the same message around to multiple people to see who would first respond.
Remember, it's likely the right fit for you won't be on the site immediately. So keep your profile active and check back from time to time. Otherwise, if you need a bit of a break from online dating, just de-activate your profile till you're ready to give it another go.
Happy searching!