Just two weeks after breaking up with DJ Calvin Harris, Taylor Swift moved on with new beau, actor Tom Hiddleston much to the dismay of Harris.
After dating for a year, Harris and Swift claimed it was amicable and that they would continue to support each others music careers. It seems their social media accounts would say the complete opposite though. Both Harris and Swift have cleared most of their history together on their Instagram accounts; and Calvin has taken to Twitter to air his thoughts.
I figure if you're happy in your new relationship you should focus on that instead of trying to tear your ex bf down for something to do

— Calvin Harris (@CalvinHarris) July 13, 2016
The new couple (who have been nicknamed Hiddleston) weren't afraid to share their PDA with the media; pictured at the beach near Rhode Island. Hiddleston even wore a top that said "I heart T.S."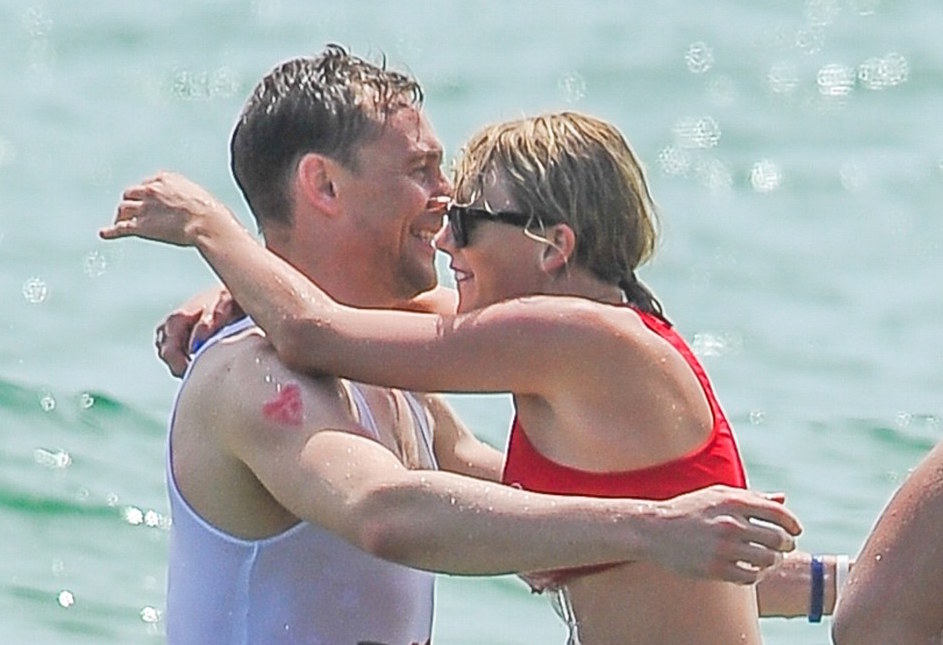 This isn't the first time Swift has had a public feud, after allegations that her song Bad Blood was about Katy Perry. Harris brought up the aforementioned beef on his Twitter account:
I know you're off tour and you need someone new to try and bury like Katy ETC but I'm not that guy, sorry. I won't allow it

— Calvin Harris (@CalvinHarris) July 13, 2016
It's also come out that Taylor wrote the melody to his Harris's hit track, That's What You Came For. It debuted on the Billboard Hot 100 Singles chart soon after its release and reached Number four.
Now Harris has been the one to write a breakup song about Taylor and his relationship in his song Ole. His lyrics certainly allude to the situation, "I see online that you begun to be a good girl and take trips with your boyfriend. Being attentive, continue to pretend…"
Oh Tay Tay. Who knows what is next to unfold?