In the Bachelor season finale last night, Australia was happy to see that Locky had chosen audience favourite, Irena. 
Since the show's start in 2013, Aussies have been obsessed with the series and following the lives of the contestants who are hoping to find love (or sometimes just instagram followers). 
To celebrate the end of another Bachelor season (and while we await the next season of the Bachelorette) we are taking a look at which couples are still together. 
Locky and Irena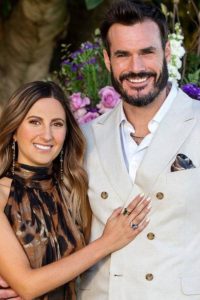 Relationship Status: Still together (so far).
In last night's season finale, Locky Gilbert and Irena Srbinovska shared on social media that they are together and all loved up. Up until the last minute, Locky expressed how he was torn to choose between Irena and Bella Varelis, stating he loves both of them. After having the opposite problem to Nick 'Honey Badger' Cummins, Gilbert broke up with Varelis, telling her that he didn't think it would work since she doesn't have a clear plan for the future. Gilbert and Srbinovska have commented that they are excited for their future together.
Tim and Anna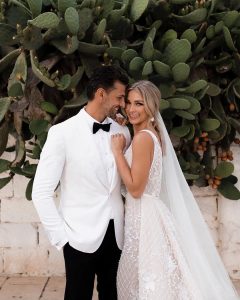 Relationship Status: Happily married & expecting. 
Australia fell in love with the franchise off the success of the series' first couple, Tim Robards and Anna Heinrich. Their fairytale has continued to last in the 7 years since the series premiere and the two tied the knot in a romantic Italian ceremony in 2018. The couple have since announced that they are expecting their first child. The pair both found fame too, Robards acting in the television series Neighbours, and Heinrich being a television personality and criminal lawyer.
Georgia and Lee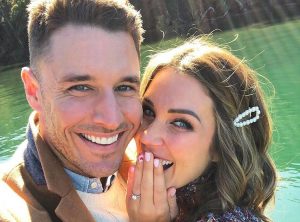 Relationship Status: Engaged and thriving.
The first Bachelorette spinoff ended in success with Channel 10 journalist Georgia Love having found her perfect match in Lee Elliott. It turns out bringing a donkey to meet your potential life partner really does work! Since finding love in 2016, the couple were due to wed in Italy in the middle of the year, but due to the ongoing COVID-19 pandemic, they had to postpone. In their time since the series, Love has built up her career as a journalist and influencer, having recently launched a new pyjamas line called LoveGeorgiaElliott. 
Sam and Snezana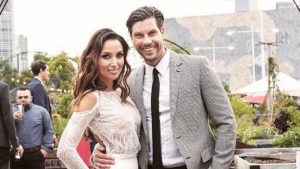 Relationship Status: Married with three kids.
In the 5 years since their season, Sam and Snezana Wood have been the pinnacle of couple goals. It was love at first site for the happy couple, and it was clear from the start Snezana had won the Bachie's heart. Perhaps the sweetest part of watching their season was the way Sam cared for and respected Snezana's daughter Eve, commenting at the end that he chose them both. In the years since the couple have gotten married and had two other children, daughters Willow and Charlie. 
Ali and Taite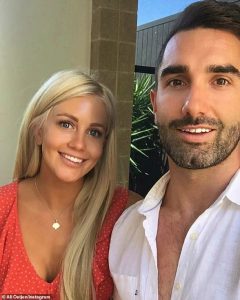 Relationship Status: Recently split.
Up until recently, it seemed that Ali Oetjen and Taite Radley were a powerhouse couple. Sadly, the couple had announced in July 2020 that they had split after 2 years together. Though the breakup was mutual, Oetjen took to Instagram on Tuesday night sharing how she is heartbroken. The former Bachelorette was given her own season after being heartbroken on both the first season of the Bachelor and on Bachelor in Paradise. 
Matty J and Laura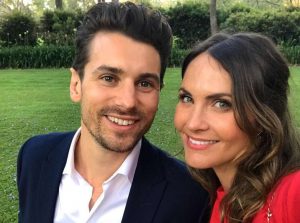 Relationship Status: Still loved up. 
After getting his heart broken by Georgia Love, Matty J Johnson was given a second chance at love as the Bachelor in 2017. There he met his perfect match in Laura Byrne, the couple having been inseparable after declaring Byrne the winner. In the 3 years since, they had their first child, Marlie-Mae, with another baby on the way. Like Johnson's ex, they have also postponed their wedding due to COVID-19, but at least when they celebrate, they will have their two children in attendance. 
Matt and Chelsie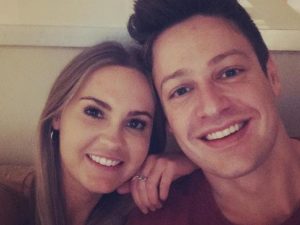 Relationship Status: Never meant to be.
No one could have seen just how quickly the relationship between Matt Agnew and Chelsie Macleod fizzled out. Although they seemed well-suited onscreen, things seemed to be going sour from the second the season ended, with Matt having jetted off to Scotland just days after the finale aired. It was rumoured that Macleod had been totally blindsided by the breakup, with Agnew having lost interest quickly after filming wrapped. The fallout from the break up 6 months after filming prompted discussion about the supposed "contract" that contestants were forced to sign to stay together for at least 6 months.
Angie and Carlin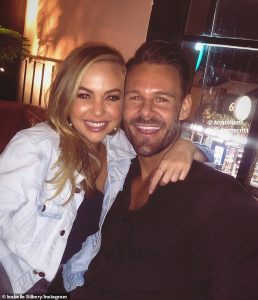 Relationship Status: Parted ways.
When it was reality star Angie Kent's turn to grace the role of Bachelorette she fell in love with Carlin Sterrit.  However, less than a year later the pair had confirmed weeks long rumours that they were no longer together in July 2020. The couple had stated it was a difference in values making them incompatible that was the cause of their breakup. Since their relationship ended, Kent has since come out as Pansexual and has received acceptance from the general public for opening up. 
Which Bachelor/Bachelorette Couple was your favourite to watch? Let us know in the comments.