I think we all have to agree that Summer Heights High is one of the best moments in Australian Television history, maybe even Australian history in general. So we are more than thrilled to have the show popping back up, in particular one of it's infamous characters, Mr. G.
The Sydney Opera House will host a Summer Heights High musical sing-a-long this weekend, and to refresh our memories of Mr. G's greatness, Chris Lilley has ranked his favourite Mr. G moments on Pedestrian.
10) For some reason I find it really hard not to laugh around scenes involving dogs. This was so hard to get through and took a number of takes.
9) I loved saying this to this poor woman who was actually a real Principal at a Melbourne high school. It's such a crazy angry insane reaction. I had to apologise afterwards.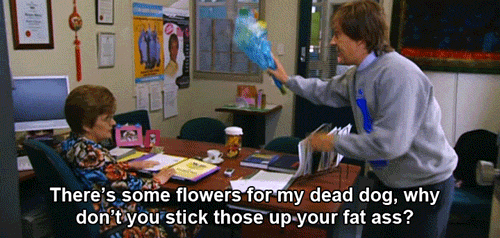 8) It's only touched on briefly but I love the fact that Mr G's real name is actually Helen.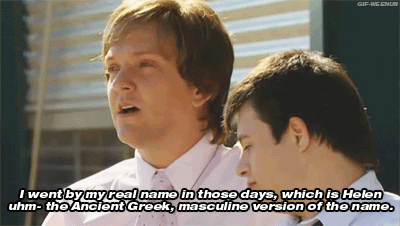 7) At the 2008 Logies, Mr G performed excerpts from his musical. Poor Jessica gets thrown from her stripper pole and onto the floor. No school girls were hurt in the making of this scene.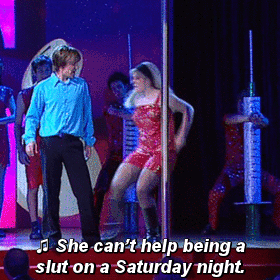 6) Nothing beats Mr G using his acting skills in his emergency drills. This warning is one of my favourites. I love how quickly Mrs Wong reacts to the threat.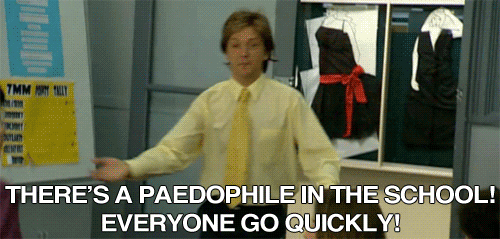 5) Trying to get the kids in the drama classes to stop laughing was really hard. The kids with their backs to camera are the ones who can't help themselves. You'll notice a few heads dropping down suddenly in this scene.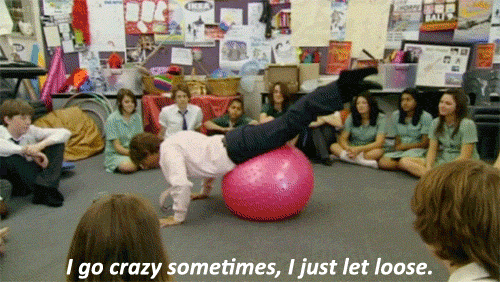 4) We had to work around an actual working school. This is the real staff room. At the end of this scene Mr G storms off but the staff were unaware he was about to fly past them swearing like this. I love how there's literally no reaction from them due to shock.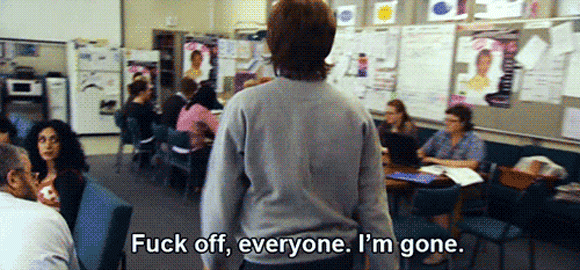 3) During my very brief stint as a student teacher I taught a class using these lycra body bags. It was so pointless and hilarious and made me laugh so I had to incorporate one into Mr G's showing off routine.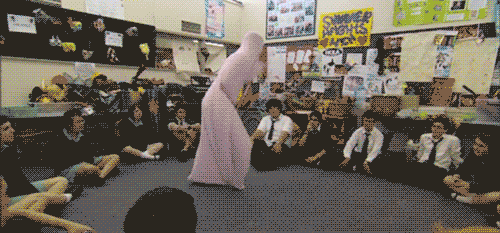 2) This was one of the more shocking things that Mr G decided to say in a Drama exercise. Because these scenes were largely improvised, the school were unaware that I was going to say this particular line. They weren't very happy with me when it got back to the Principal. But in the context of the documentary it's one of my favourite lines.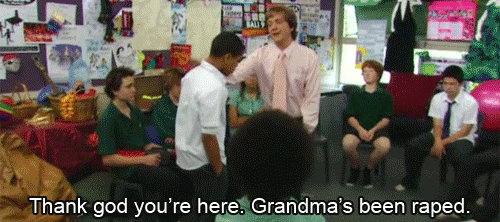 1) Danny who played Toby knew some Syrian words and in this improvised scene he was teaching Mr G how to say "How are you?" I remember trying to hold in laughter because of what it actually sounded like.