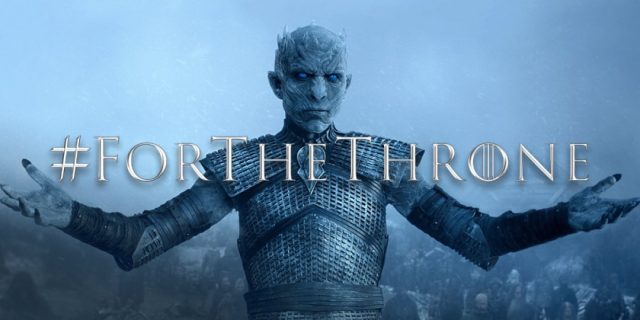 Aussies, the wait is over! Everyone's favourite television series, Game of Thrones, is back for its eighth and final season. Keep your schedules clear for the evening of Monday, 15th April because if you're a Game of Thrones addict, then you have a hot date with the TV.
Yesterday, 14th January, US television unveiled the Game of Thrones season eight trailer and reveal date. The dramatic trailer left us on a cliffhanger, wondering what will happen when fire and ice collide in the new season entitled "Crypts of Winterfell."
With the the most recent episode airing on 27 April, 2017, the HBO fantasy drama has kept fans waiting for what's next for quite some time. Now, almost two years later, dreams are becoming reality.
Six more episodes will mark the close of the infamous Game of Thrones era, cumulating a total of 73 episodes within eight seasons of the show. Each hour and a half long episode will, in no doubt, leave viewers wanting more. It looks like we'll just have to settle with the fact that the Game of Thrones era is taking one final ride before it retires.
If you're like us, you'll be spending all your free time in front of the TV this coming autumn with the hopes of reliving the heartbreak, icy enemies and unforgettable moments that come with binge watching seasons one through seven.
What characters are you keen to see? Comment below.
#TEAMSNOW #FORTHETHRONE
Stay tuned for more Aussie Gossip!