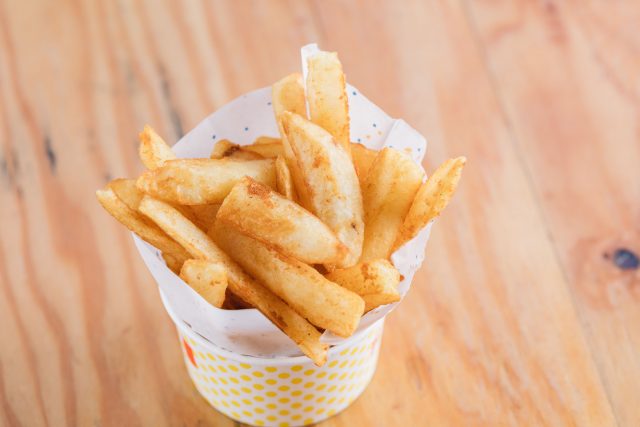 Deliveroo has transformed customers' eating habits since its launch in 2013. Priding itself on fast and reliable delivery of a wide variety of food selections, Deliveroo has taken "accessibility" to a whole new level.
The Deliveroo app provides customers with the ability to eat what they want, where they want, when they want. However, Deliveroo also supplies customers with heightened accessibility to the foods they chose to shun on 1st January once the clock hit midnight. That's right, good ole New Year's resolutions.
According to 2018 Deliveroo data, approximately one in two users of the food delivery app will throw in the towel on their New Year's resolutions at approximately 7:05 pm on 13th January. Last year's Deliveroo data revealed that carb-friendly, high calorie and sugar-based orders surged a total of 43% on 13th January, 2018. Maybe it's the unlucky number thirteen working its magic on Aussie food lovers.
As Sunday scaries lurk in the distance, so do the snacks. Some of the most popular Deliveroo delicacies that Aussies break their resolutions for include:
Beer Battered Fries – 8 Bit – Melbourne & Sydney

Mary's Burger – Mary's – Sydney

500 ml Gelato Tub – Gelato Messina – Nationwide

BBQ Pork Buns – China Bar – Melbourne

The Boss Burger – Boss Burger – Geelong

Chicken Schnitzel – Schnitz – Nationwide
However, for those intending on keeping their New Year's resolutions moving forward this coming Sunday, some of Deliveroo's most popular healthier options include poke, salads, pita plates and falafel bowls. I say, what's the harm in indulging in a little bit of both?
Deliveroo may not be on your resolution's side, but it's likely on your craving's side. We'll just have to find out how bad this year's Sunday scaries will be… and how many Deliveroo delicacies will come with them.
Stay tuned for more Aussie Gossip!