The only Aussie TV award show took place last night, and with it our fave Aussie names walked the red carpet in alternating incredible and terrible looks. Before we begin, we gotta give a big shoutout to Julia Morris for falling, smearing her makeup and swearing on stage. True blue Aussie right there.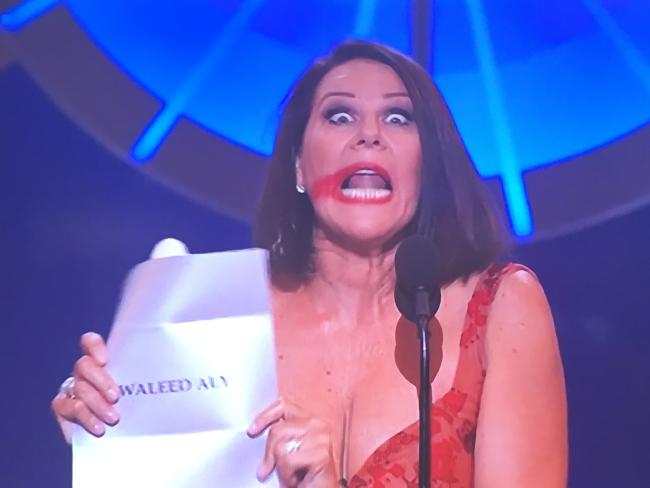 Worst: 
Susie Elelman: This dress falls in the wrong places. It honestly looks like someone took a vintage curtain and took two hours making it into a dress. The sheer sleeves are nice, but that shoulder addition isn't adding anything to the look.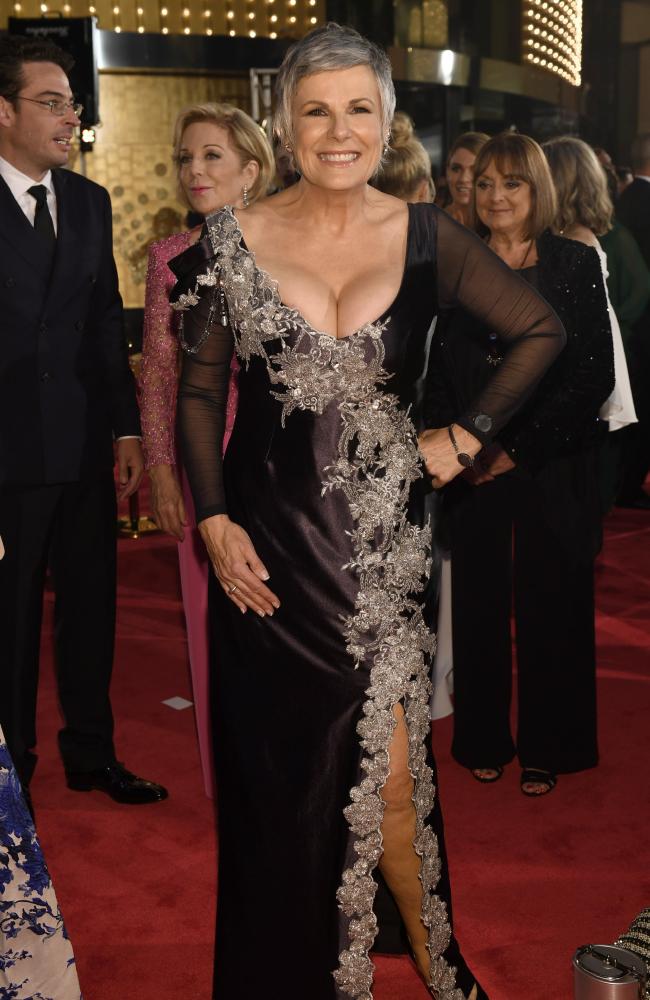 Laurina Fleure: Makeup: perfect. Hair: on point. Dress: what? Weird colour, strange shape, weird sleeve length – nothing about the dress is working for her considering how beautiful she is. Nice shoes though, I'll give her that.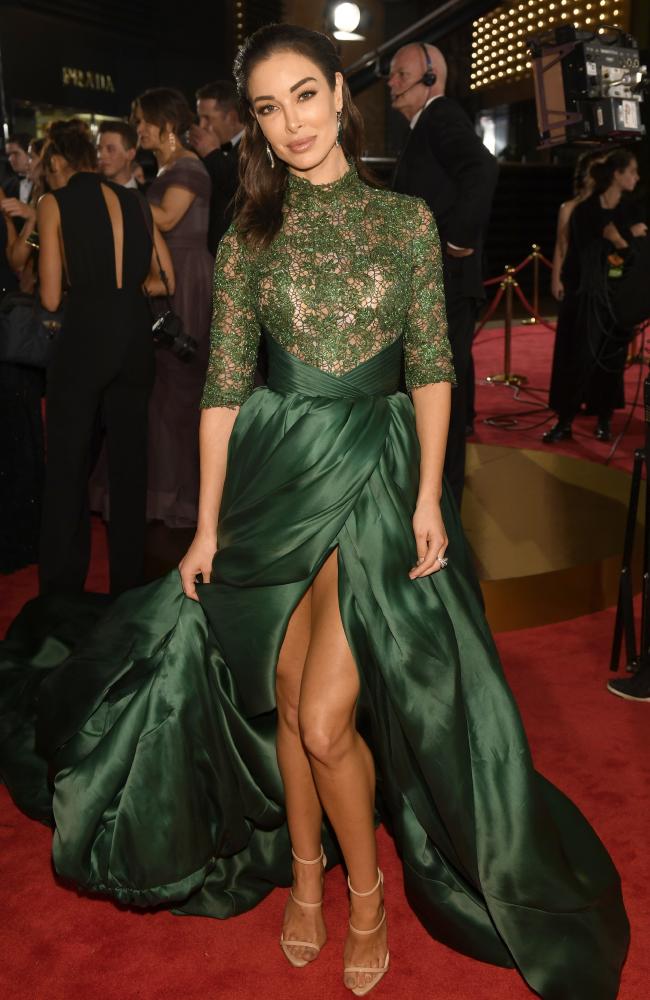 Lisa Wilkinson: Have I gone to sleep and woken up in a terrible 80s prom? Someone tell Lisa that tulle hasn't been a thing for a while now, and a weird sash thing doesn't help her situation.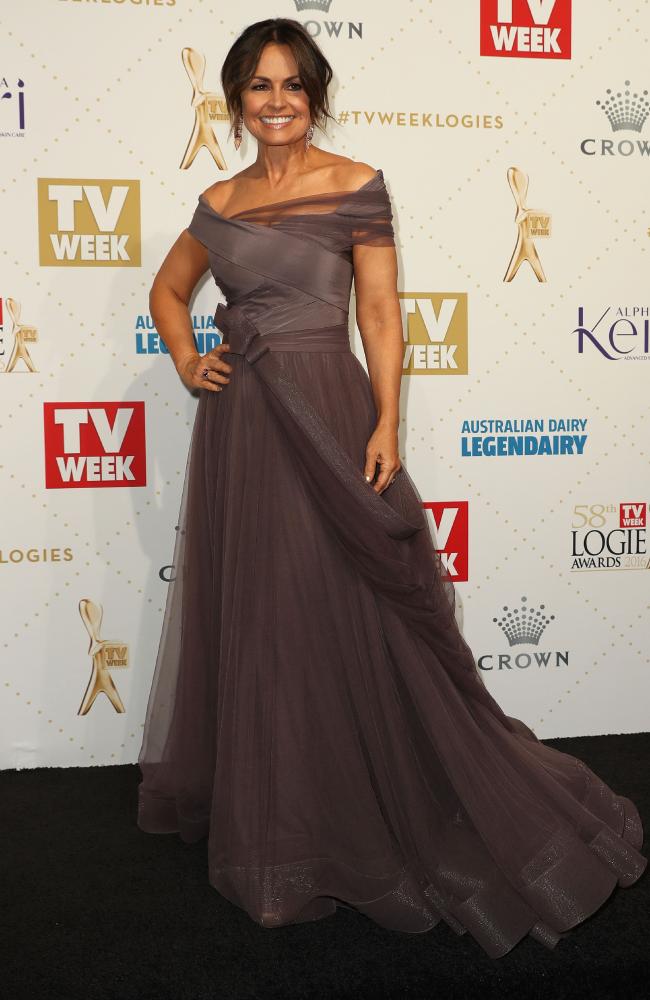 Marta Dusseldorp: This looks like something I would wear to bed, if I wore pyjamas. Or owned anything with this much floral. Sheer sleeves seem to be in this year, but these ones are loose, which is weird. Maybe a lower neckline, or not such loud earrings, and it would've worked. Maybe.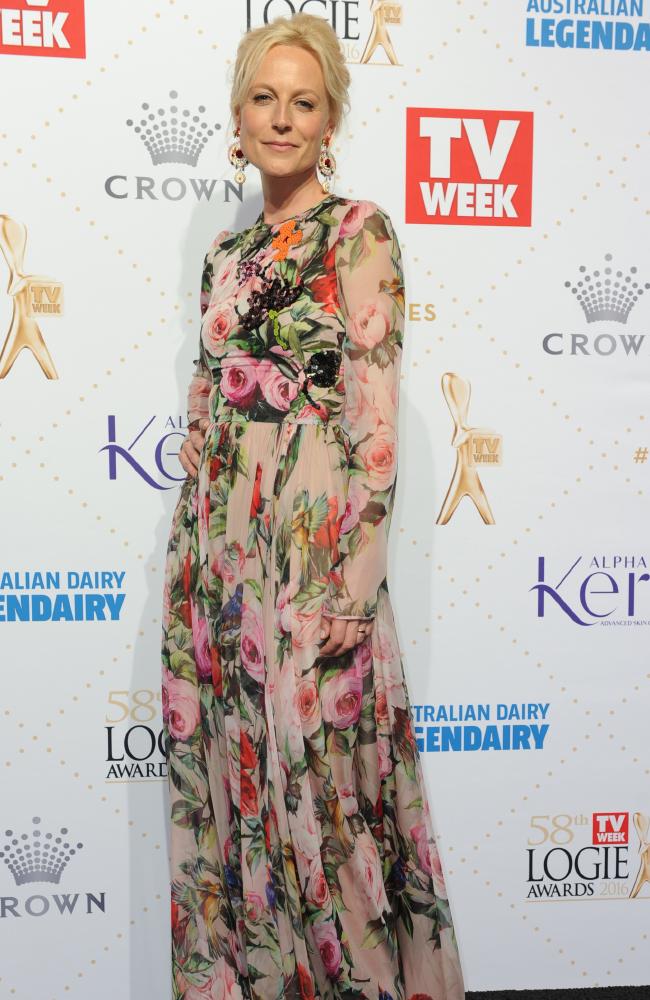 Sarah Snook: I can see everything. If you're gonna wear a dress with fabric that clings like this, wear the proper undergarment, and give it a good iron before walking out onto the red carpet. Also, try to avoid matching your hair to eyebrows to dress colour.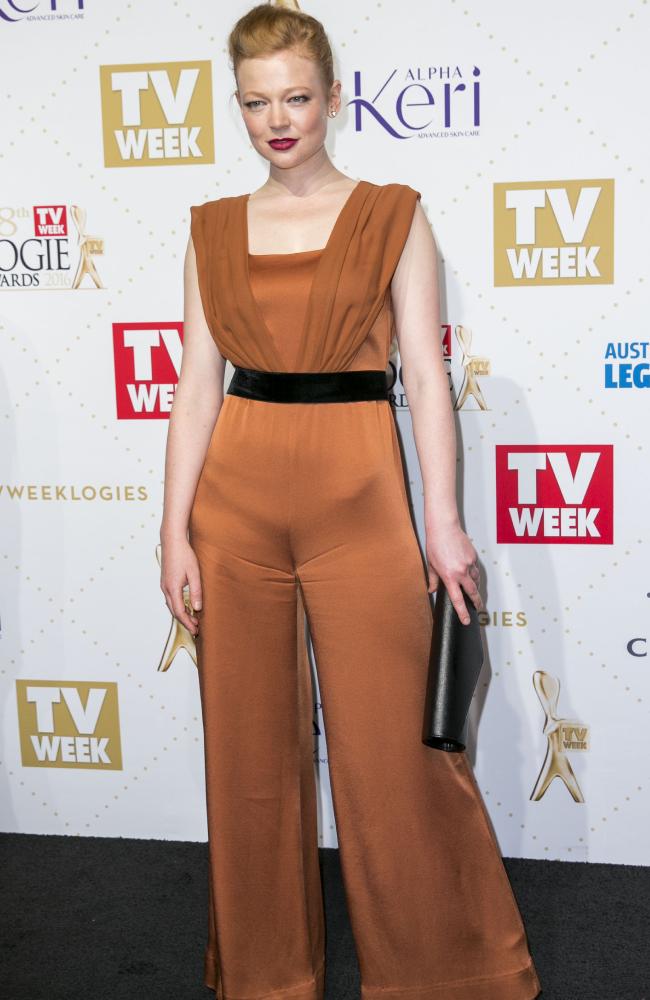 Gina Liano: Nope. No. Absolutely not. No no no. I can't even put into words how not okay this look is. No. Why does Gina's stylist hate her so much?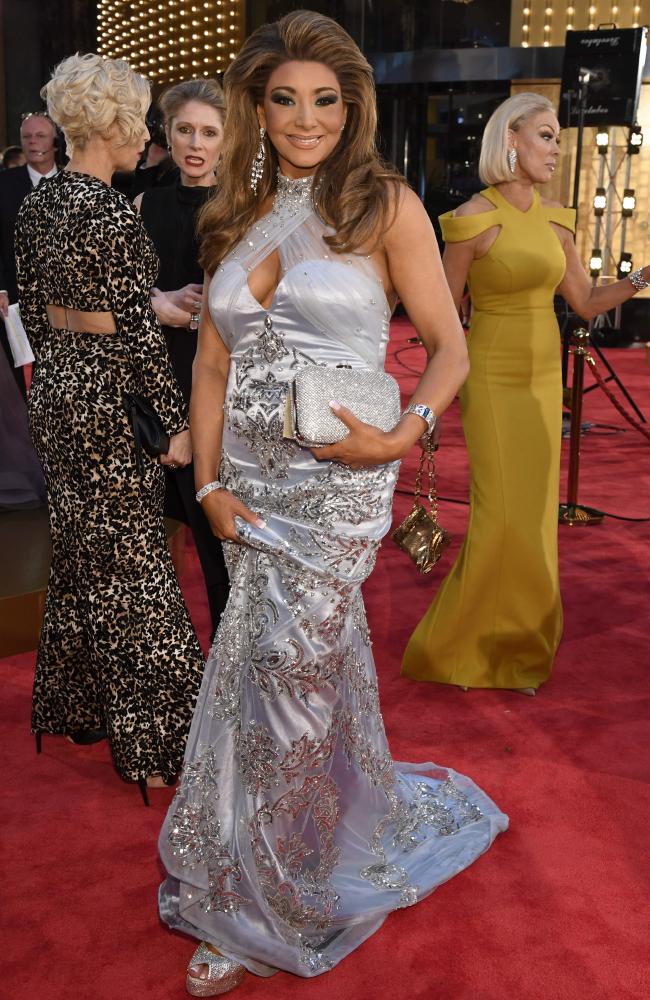 Gamble Breaux: Okay, so this one isn't that bad, and for a Real Housewife of Melbourne, is actually pretty good. Would've been improved really easily if they skipped the over-the-top earring and glittery clutch, and pinned her dress together at the top. I like the leg piece. I want the leg piece. I would never wear the leg piece, but I still want it.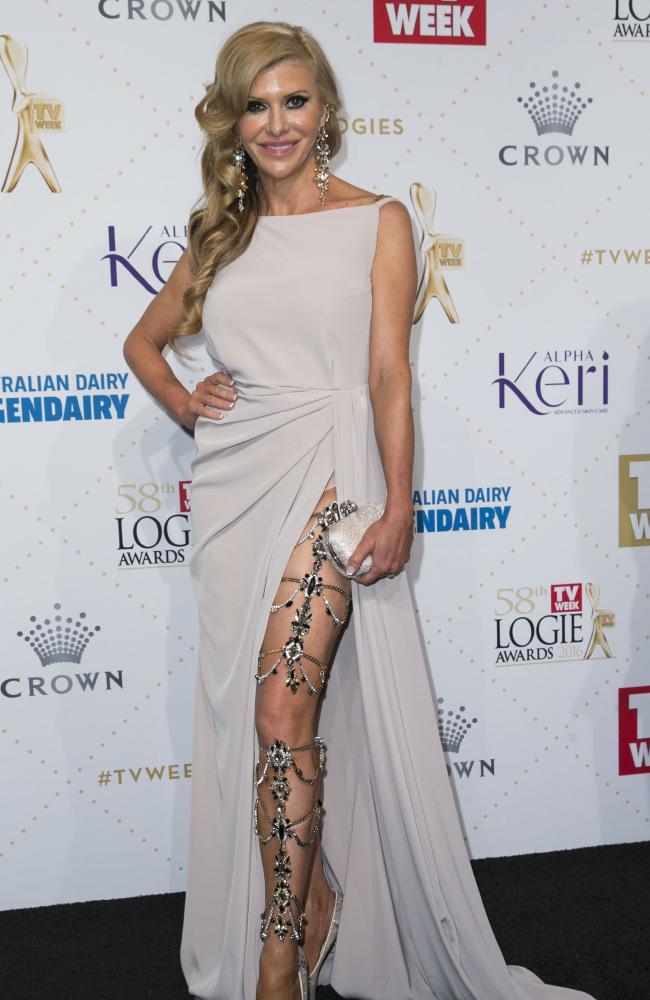 Jess and Ayden from The Block: Okay, who let them leave the house looking like this? Who looked at these two, nodded, and decided "yep, this is a good look for an awards show" and then let them leave. Someone needs to lose their job.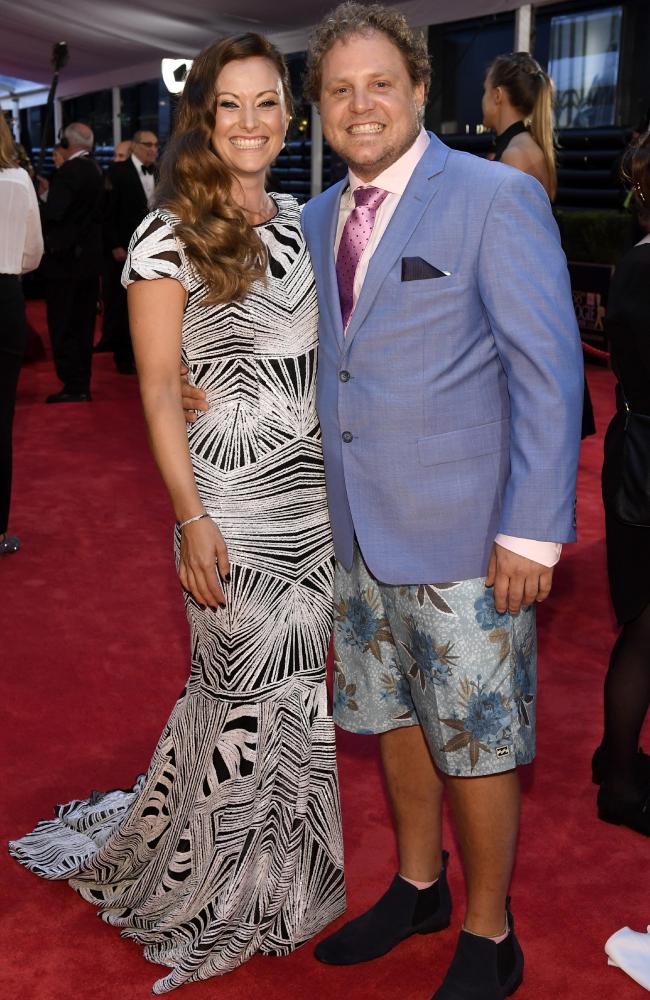 Bec Judd: Such a beautiful woman, such an ugly dress. The top might have worked with a nice flowy silk skirt, but tulle? With two layers? Unnecessary. Another look strangely reminiscent of a terrible 80s prom.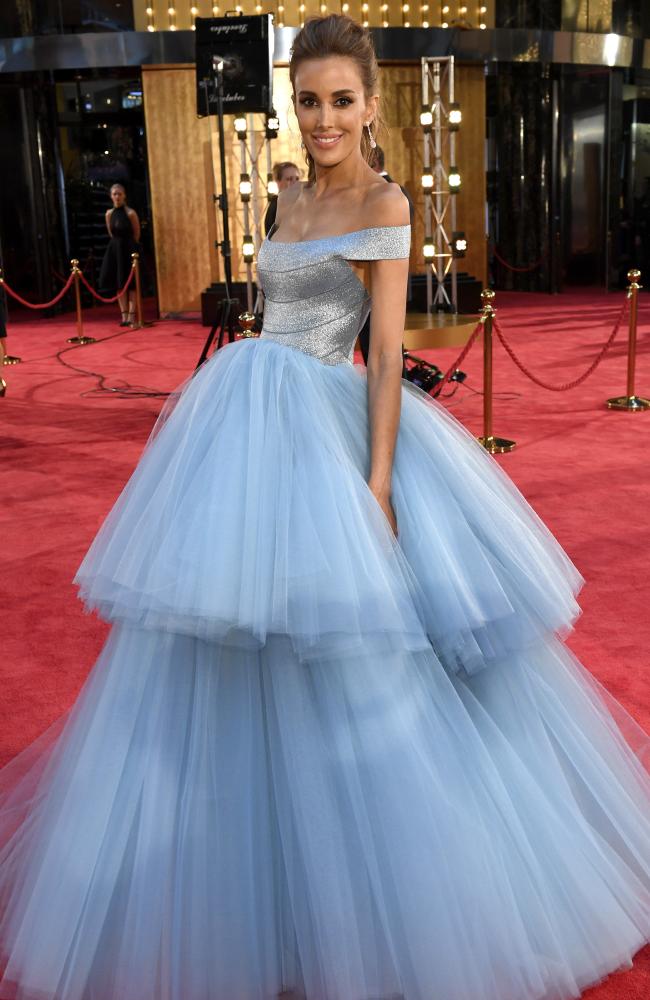 George Calombaris, Matt Preston and Gary Mehigan: Matt Preston looks like he's holding his Masterchef co-presenters as hostages. George is screaming to us with his eyes. Gary can't even open his eyes properly at all. Matt is so creepy. None of this is working.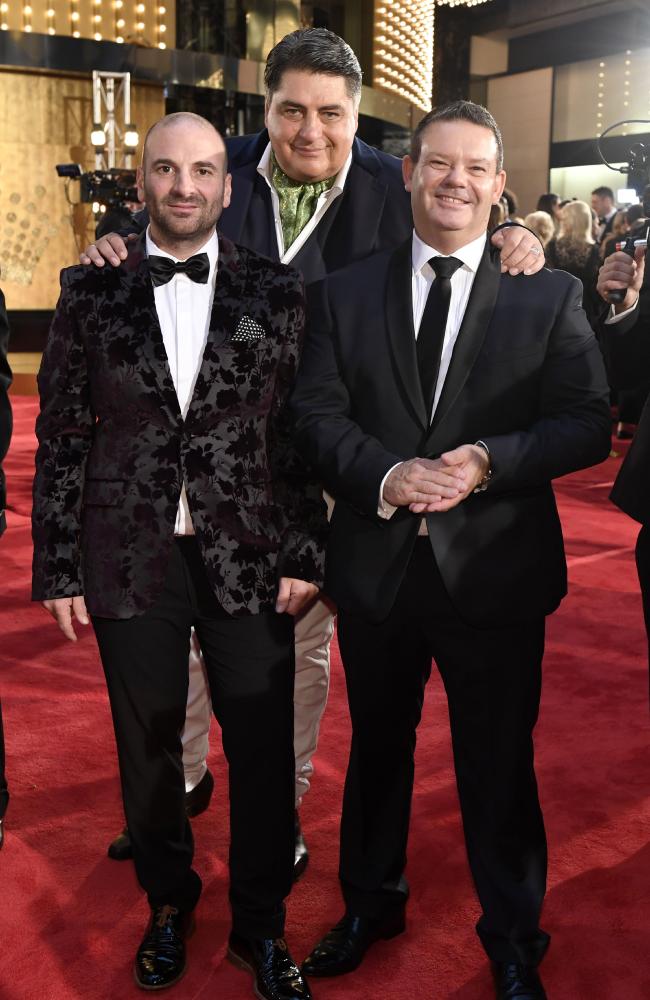 Best: 
Jordan and Zac Stenmark: Full disclosure, I had to ask my coworker who these guys were, but they're nice to look at. It's hard to stand out as a guy on the red carpet, but these ones do it while still looking classy and not clashing with each other's outfits. I'm just gonna stare at them for a while now. Don't mind me.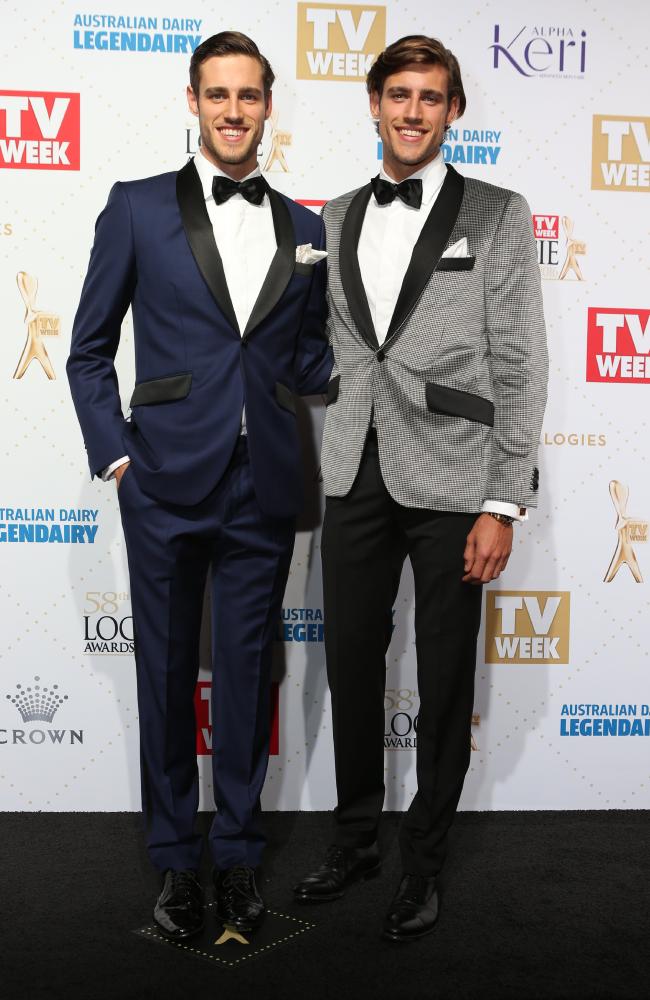 Delta Goodrem: Actual winter wonderland princess vibes. Everything about this is so good on her, the way the dress falls, the fact that she looks like she could be floating, I honestly wonder if Delta is real. She has stepped out of a dream onto the red carpet.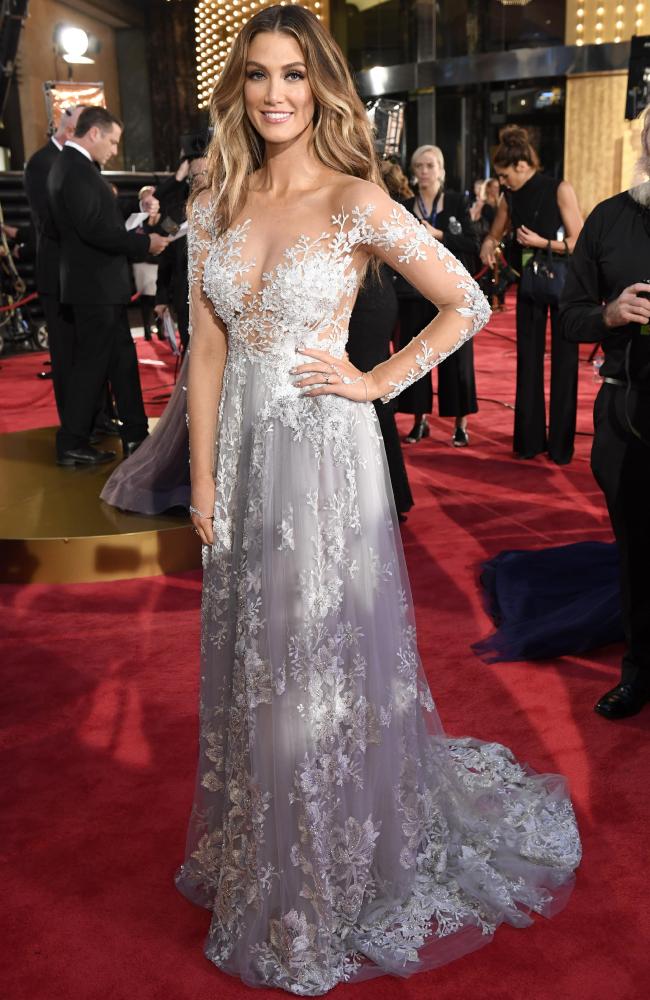 Carrie Bickmore: Yes, yes, yes and yes. I'm not usually one for plain black dresses on the red carpet, but the simultaneous high neck and skin tight form of this dress is so damn flattering on Carrie she's changed my mind.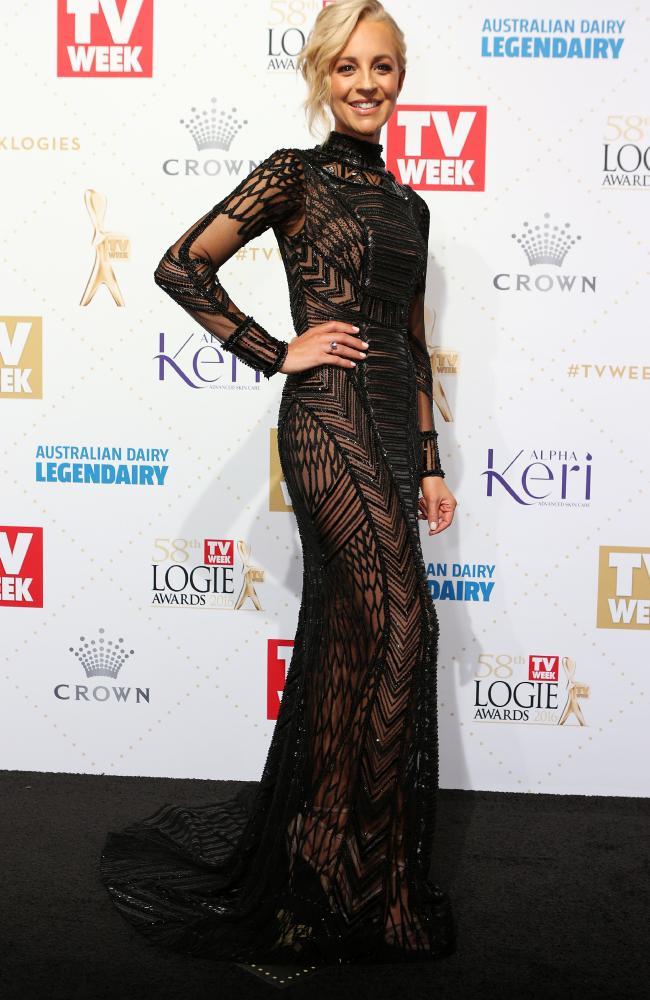 Jesinta Campbell: Potentially my favourite look of the night, and another example of someone changing my mind from my no-all-black-ensembles rule. That hair is incredible, I'm taking this pic to my hairdresser next time.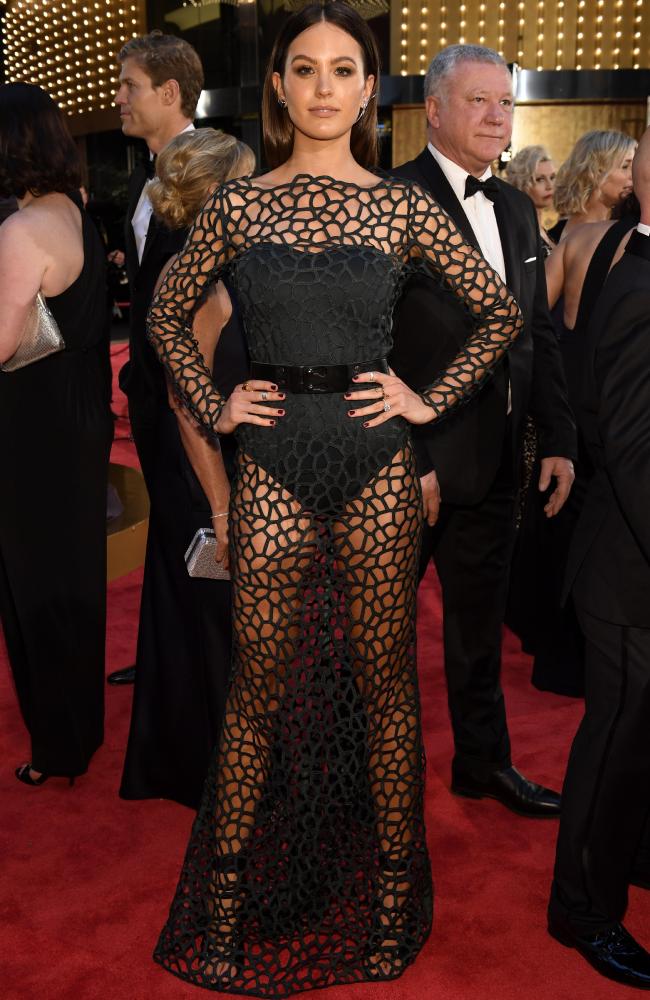 Jennifer Hawkins: Sleeves and colour are a bit weird, but to be fair, I think Jennifer Hawkins could show up in a sack and still look good.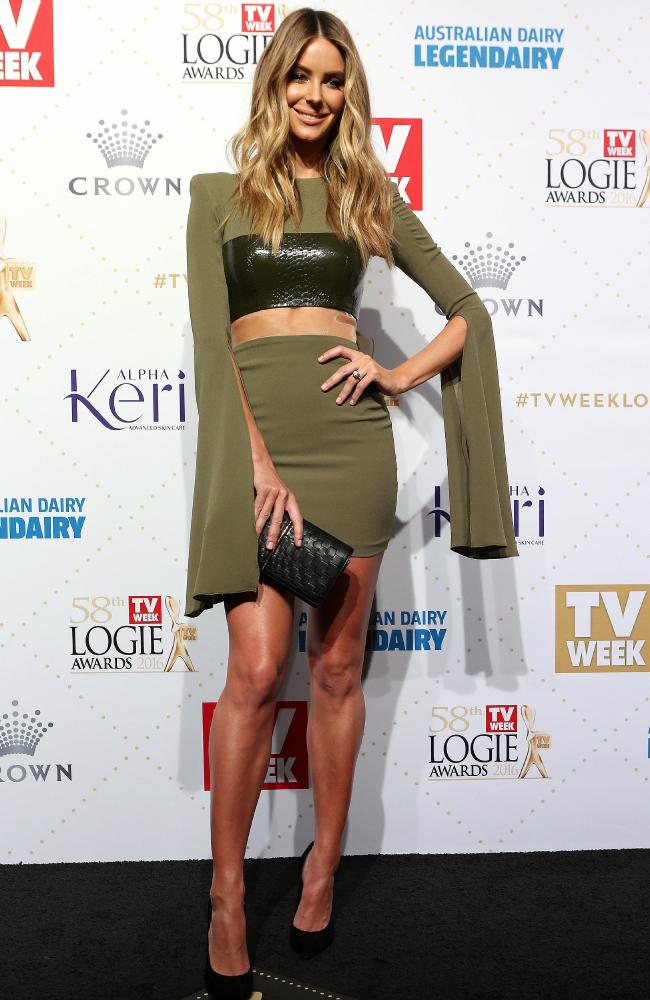 Cheyenne Tozzi and Alex Perry: The other two Top Model judges also stunned together. I love the simplicity of Cheyenne's outfit, and although Alex's tux is a bit boring, it suits. Just take those god damn sunglasses off. We get it.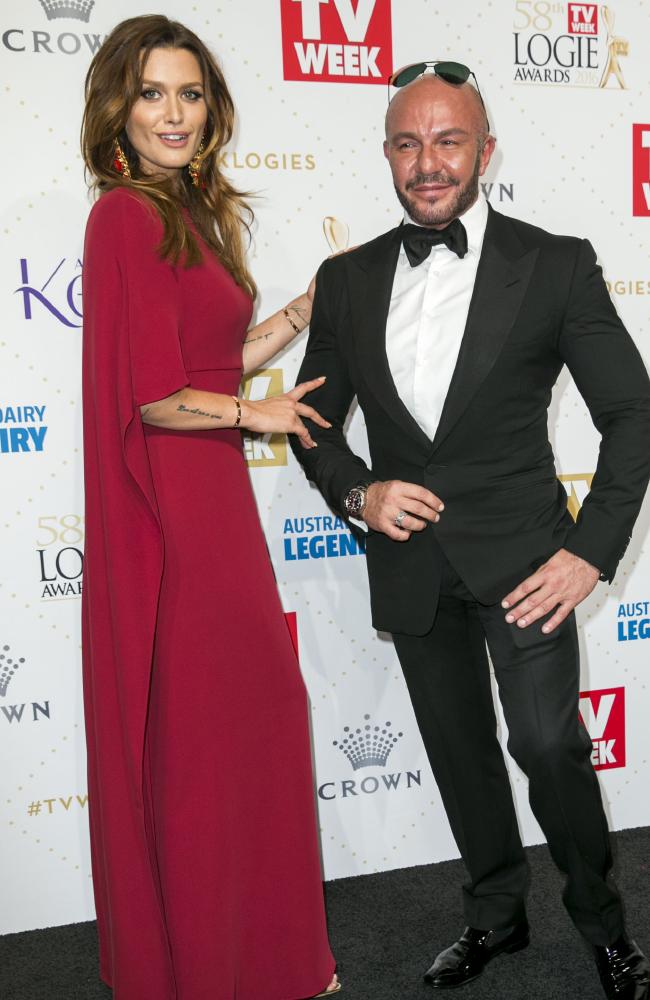 Pia Miller: Yes, yes, yes yes yes yes! So in style, so gorgeous, I actually can't deal. Everything about this look works, the earrings, the hair, the makeup, the dress, the clutch – I can't fault it.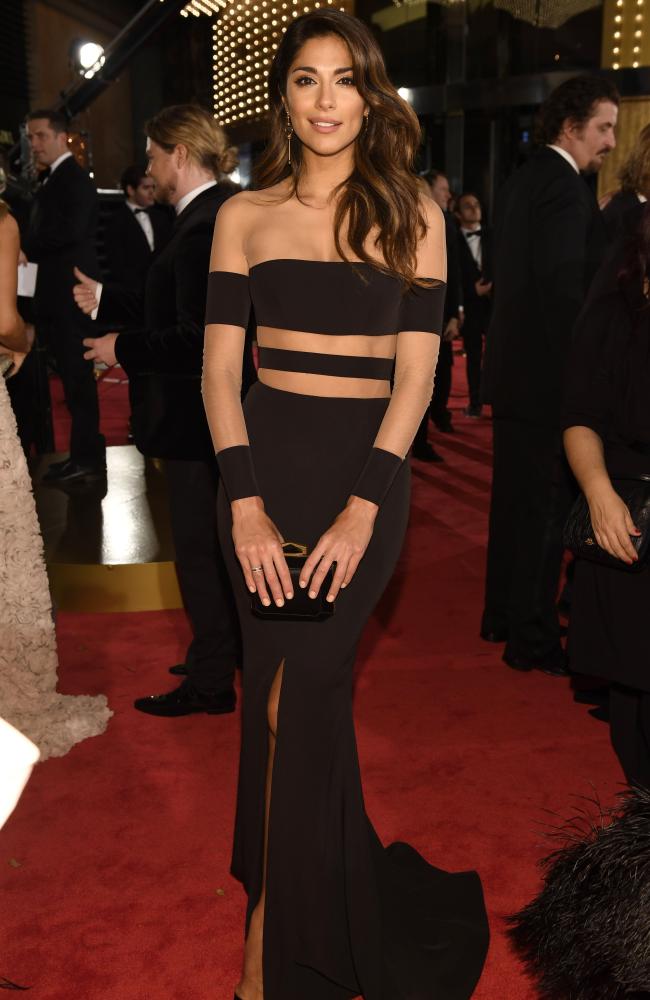 Rebecca Gibney: I love women in tuxes. I just do. The underpiece of this makes it sexy as well as stylish. #morewomenintuxes2k16.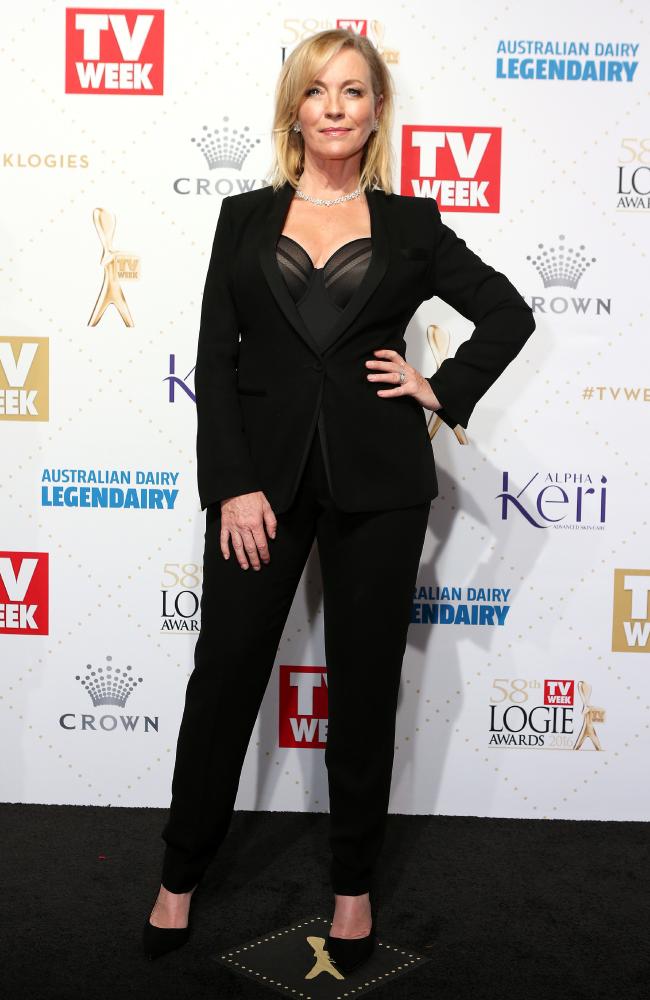 Special notes (AKA we didn't know where to put these two) 
Intern Pete: Dressed as a literal Logie. No description needed.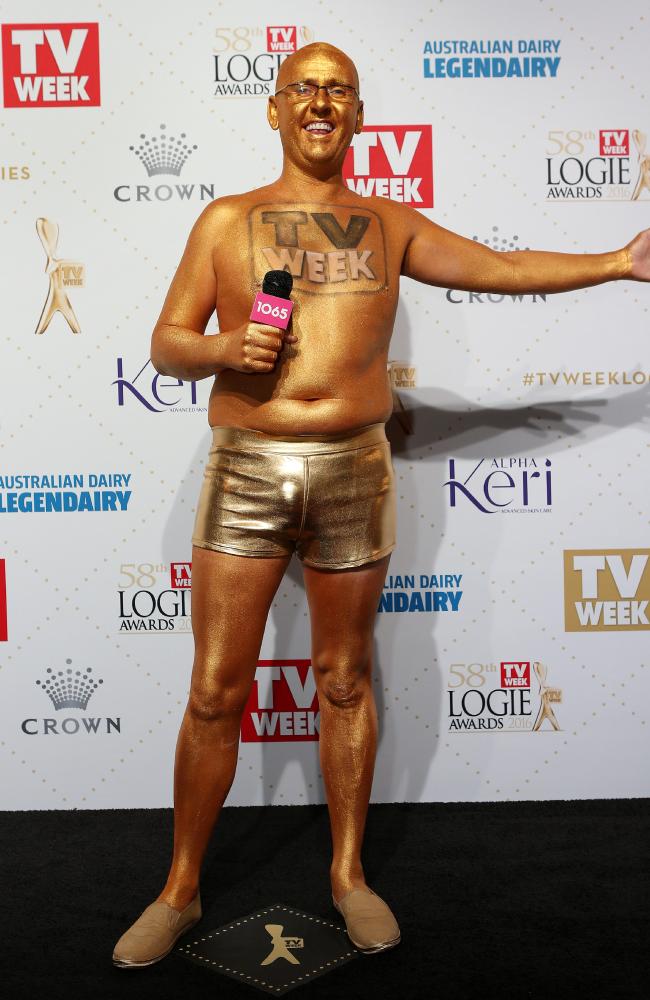 Lee Lin Chin: She can't do wrong in my eyes. Except that everything about this outfit is wrong, which is what makes it so right.