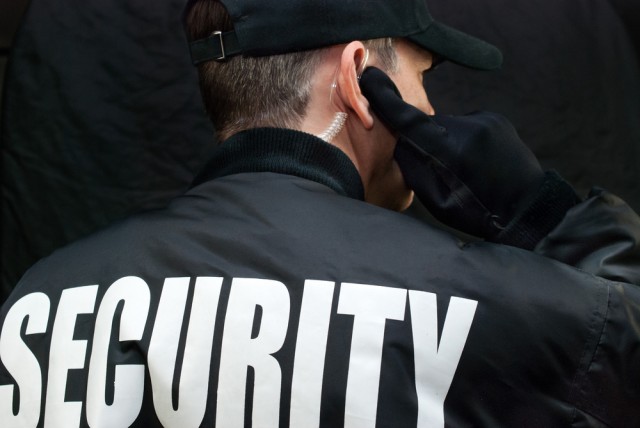 You would think that being a members of the best selling band in history would grant you an all-access pass to most events, parties and after-parties – apparently not. Paul McCartney found this out the hard way after being denied access to Tyga's Grammys afterparty at The Argyle in Hollywood Monday evening.
McCartney (Beatles singer and one of the most successful songwriters of all times), along with Foo Fighters drummer Taylor Hawkins and five-time Grammy winner Beck were all told to "Get Back" by security after trying to enter the club.
McCartney can be seen making light of the situation saying, "How VIP do we gotta get?" and "We need another hit" after the bouncer rejected them entry.
It's not clear if the security was under instruction from Tyga or wether this was a simple mistake. Tyga took to Twitter later to refute the claims that he had intentionally denied McCartney (and posse) access.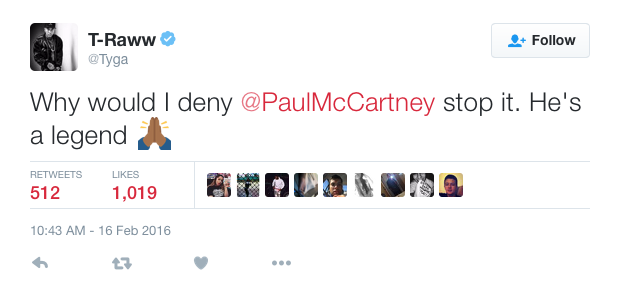 This footage captured by TMZ shows the incident unfolding – even the reporter seems incredulous that McCartney is refused. Alas, after a second failed attempt, the trio made their way instead to the Republic Records afterparty where they were warmly welcomed.