All seemed gloomy across Australia's East seaboard this morning as dark chilly weather kept most snoozing their alarms, until of course we checked in with Australia's favourite son and Cricket hero Shane Warne. His name has never been far away from the spotlight with notable escapades involving models, drugs and his multitude of vices everyday Australians, connect so well with. He's human and far from perfect but that's Shane.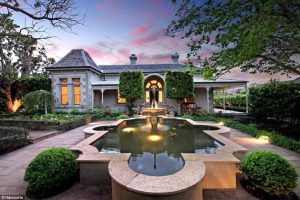 Warney saw a handsome payday today, selling his Melbourne mansion for a sum of $20 Million. Or possibly in his case, 1 million packets of winfield blue cigarettes.
One can only imagine the parties and activities that have occurred inside this property simply due to the fact it's owner has had his own bong designed on his face. It has certainly hosted it's fair share of highly notable individuals as documented well on Warnes Instagram boasting an infamous 'Back to School' NYE themed party in 2016.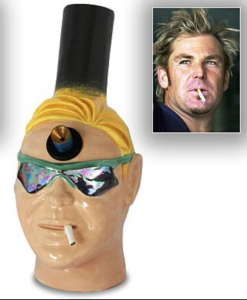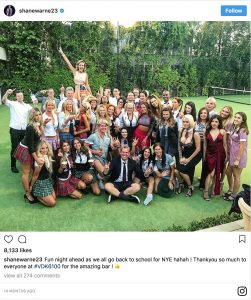 Warne bought the property for the first time in 2000, after what were considered his most successful years. The property cost Warney' and his ex-wife Simone Callahan $3.6million which would see extensive renovations totalling close to $4million. When the two's marriage finally reached an official end in 2007, they sold the house for $8.8million. With Warney's stint on "i'm a celebrity, get me out of here!" a Warney block appearance mightn't seem so far fetched in the future. The property which sits on a 3014 square metre block hosts a stunning array of features often boasted about on Warne's social media platforms. These included outdoor and indoor entertainment areas with a 9 seat movie theatre, gaming room, gym, tennis court, 6 bedrooms, 7 bathrooms and a 4 car garage.
Warne purchased the property back after 9 years and various owners in 2016 for around $14million which would see it's value rise $6million to its sale price yesterday.
https://www.youtube.com/watch?time_continue=66&v=sQz-jn1FXKw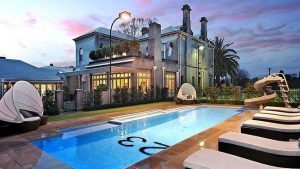 It's not yet known where Warney intends to move, although many could guess locations to match his notorious nature such as the Gold Coast or Kings Cross. Who knows, maybe Warney could look to get away from it all and connect with his spiritual side and move to Byron Bay. More likely it is suspected he doesn't intend to move far from his beloved Victoria, where he grew up in Melbourne. Time will tell if with the change of scenery comes a reformed Shane, so stay tuned for more on Aussie Gossip.