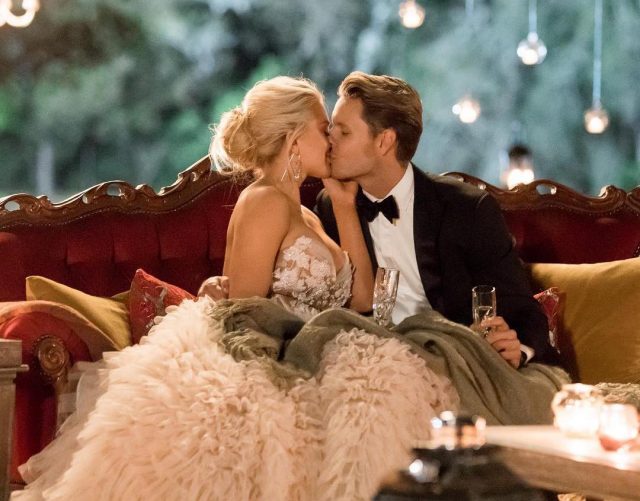 We are getting down to the final fight here. In the ring we have Todd, Taite, and Bill. After last night, only two remain in the battle for Ali's love.
Last night's episode had the vague feeling of a 90's soap opera. A love quadrangle, a sex scandal, and one man sent home (almost) in tears.
Of course, we must start off the episode with Todd. The perfect man. The man that is so perfect, it almost seems producers are setting him up for heartbreak just so he can be their next Bachelor. Ali seems to have her head on straight, but I have this sinking feeling things don't end well for Todd and her. That's okay, The Bachelor franchise deserves a man like Todd as their leading man.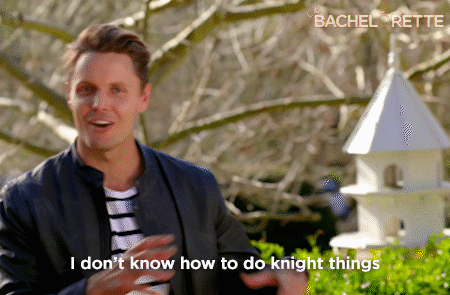 At the end of their date, Todd tells Ali he loves her and she cries. Are those happy tears or "I'm about to break your heart for someone not as good as you" tears? I guess we will have our answer after tonight.
Next up is "not as good as Todd" Taite. Their date is supposed to be an obstacle course, but they spend the whole time pashing, and I spend the whole time uncomfortable. Taite has kissed Ali more times than he has spoken words to her throughout the competition, but unlike me, Ali does not seem to have any complaints.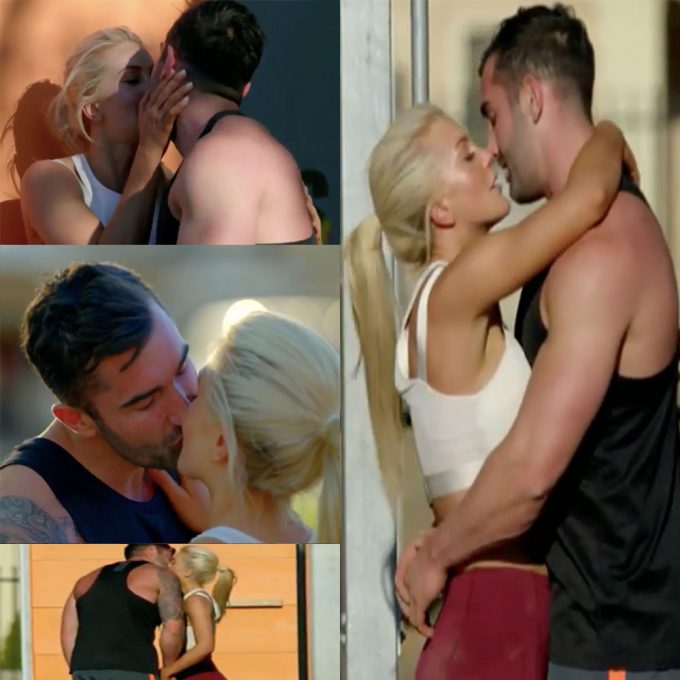 Not surprisingly, Taite is the only one not to drop the L-bomb. What he has dropped is red flag after red flag. Blinded by her own love, and ignoring her only goal of wanting to be in love and engaged at the end of this, Ali seems to be ready to risk it all for "not as good as Todd" Taite.
Deservingly coming up last is Bill. After the disaster of a "hometown" date last week, it is reasonable for Ali to want answers. Ali wants to know if Bill and dog park Amy have ever dated, and his answer to that is no. However, Bill seems to be getting out of this situation on a technicality. While, no, they never "dated," they have "been with each other." Splitting hairs here, Bill.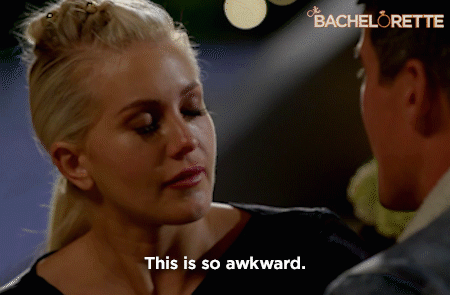 At the rose ceremony, Ali shockingly sends Bill home. If you listen carefully, you can hear Amy celebrating in the background. Tonight, who will Ali choose to spend her contracted three-months with? Todd? Taite? Or will she pull a Honey Badger and waste everyone's time? Either way, I am just happy this will all be over and I can finally sit around and wait for Bachelor in Paradise. In not related news, if anyone has any hobbies they feel I would be interested in, please let me know.