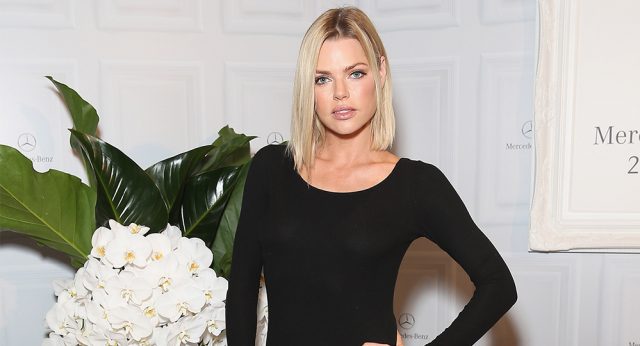 On Monday, Australian television and radio personality Sophie Monk shared a dramatic video of herself being hospitalised via her Instagram story.
The Bachelorette took to Instagram to reveal her endometriosis diagnosis to her 530,000 followers. Monk was captured lying in a hospital bed with the caption, "So many women live not knowing they have endometriosis. If you have annoying cycles. You should ask your Dr."
Endometriosis is a condition that affects a woman's reproductive organs. It occurs when cells similar to those that line the uterus are found in other parts of the body and can cause women pain, bleeding, bladder problems, bloating, tiredness and mood changes, and it often goes undetected.
Sophie Monk is the latest Aussie star to open up about her endometriosis diagnosis after Emma Watkins (the yellow Wiggle) shared her harrowing ordeal with the disease earlier this year.
Speaking with Australian Story, Watkins revealed how she felt "really tired and run down" as well as bleeding, nausea and cramping before finally collapsing one day while in the recording studio.
Her now ex-husband, Lachlan Gillespie, recalled the severe pain Watkins was experiencing, "She was just absolutely in agony and she couldn't get up and she didn't know why, she just had such strong cramps and couldn't move."
The list of high profile women opening up about their endometriosis struggles is growing, with Sophie Monk and Emma Watkins joining stars like Lena Dunham and Olympic swimmer Emily Seebohm openly discussing what it's like living with endometriosis.