It's literally been five minutes since our last Tay Tay stalker scandal, but here we are again just weeks later with another obsessed fan breaking and entering.
A man who has been previously accused of stalking Taylor Swift, has been arrested after he broke into one of the singers Manhattan homes and fell asleep in her bed. It was confirmed by Page Six that 22-year-old Roger Alvarado from Florida was found in Swift's home over the weekend after breaking in just after midnight. He apparently climbed a ladder, smashed a window and entered the home (ahhh, is anyone else starting to question Taylor Swift's security choices?!).
Alvarado has since been charged with "felony, stalking, along with burglary, criminal mischief and criminal trespass" Thankfully, Swift wasn't home when the break-in occurred, although this isn't the first time Alvarado wreaked havoc at the property — in February, he was also arrested for breaking down the front door with a shovel.
Unfortunately for Taylor, this is just one of three stalker incidents to happen to her over the past 18 months. There was the recent incident of a man throwing a wad of cash over her fence with the intent to propose, and another man who stood outside her house with a knife, rope and ammunition.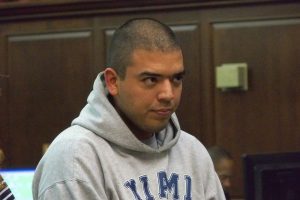 Taylor takes it in her stride and admits it comes with the territory. "I can have issues with it," she says. "But at the end of the day, I can't be ungrateful, because I chose this. But sometimes–sometimes–you don't want to have a camera pointed at you. Sometimes it would be nice if someone just said, 'Hey, I think it's really cool that you have that cat on your head. I think that's interesting'," she told Rolling Stone in 2014, discussing her privacy.
Here's hoping Tay Tay can have a well deserved break from stalker situations (and a potential security upgrade!!)
Stay tuned for more Aussie Gossip!