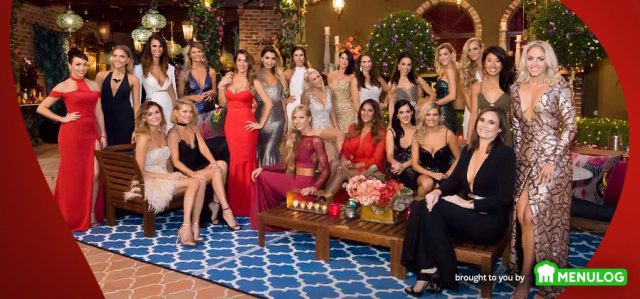 The moment we've all been waiting for is finally here; the premier of The Bachelor, 2016. The man we've all come to know and love, Richie Strahan, will be gracing our screens again. But this time, as the new and improved Bachie!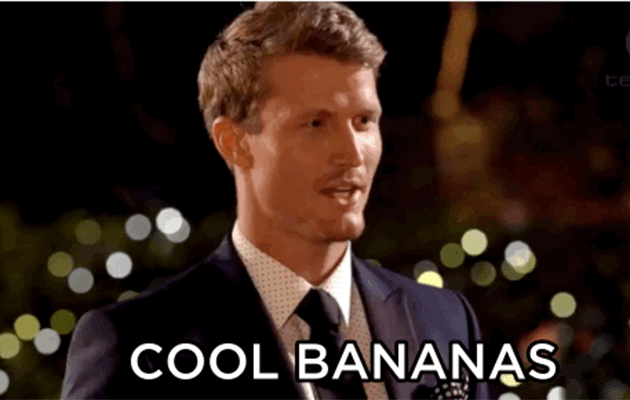 However, tonight is all about those unfamiliar faces, the women who have the lucky task of romancing Richie. So without further ado, meet your lovely Bachelorette's.
Aimee, 31, Business Development Manager
Image credit: Network Ten
Outspoken Greek girl, Aimee, knows what she wants and she has no qualms in doing what she needs to get it. Aimee loves sport, and her competitive nature will no doubt hold her in good stead in the Bachelorette mansion.

Alex, 24, Venue Manager
Image credit: Network Ten
Young mum, Alex, has always followed her head and has decided it's now time to follow her heart. Sensitive but opinionated, Alex believes relationships are built on understanding, trust and compromise. She's looking for a down-to-earth man who can make her laugh and doesn't take life too seriously.
Eliza, 31, Event Coordinator
Image credit: Network Ten
Creative and quirky, Eliza is ready to find the love of her life, or as she describes it, her "one true penguin". She is hoping to be swept off her feet by someone who loves her for all her craziness.
Faith, 26, Hairdresser
Image credit: Network Ten
Faith is gorgeous, strong-willed and ready to do something new and exciting. She is close to her eight siblings, who describe her as a headstrong go-getter who loves a challenge. Faith's ideal date would be something activity-based so she could see her partner's personality.
Georgia, 24, Artist
Image credit: Network Ten
Fiery and feisty Melbournian, Georgia, is single and ready to mingle. The artist and foodie has a "man bible" that is full of the qualities she is looking for; top of the list is someone who is emotionally mature and ambitious. Georgia "has got the bad girl out of her system" and is ready to find true love.
Janey, 27, Children's Entertainer


Image credit: Network Ten
Janey loves all things magical and names sparkles, unicorns and fairies as some of her favourite things. The children's entertainer is passionate about all things Disney and is looking for her happily ever after with her very own Prince Charming.
Keira, 29, Account Manager
Image credit: Network Ten
Confident and outgoing, Keira is a big personality who likes to be surrounded by people with the "right energy". Her mantra is "quality over quantity" and she applies it to all aspects of her life. While she can be strong in her opinions, Keira wears her heart on her sleeve and is looking forward to finding someone with whom to share her love of food and an active lifestyle.
Kiki, 28, Personal Assistant
Image credit: Network Ten
Bubbly and confident, Kiki is a hopeless romantic who follows her heart. She is looking for a loyal man with a strong connection to nature who is passionate about his family. Kiki is very trusting and whilst she has had her heart broken a few times, she has not given up hope of finding her dream man.
Laura, 25, Project Manager
Image credit: Network Ten
Fun and vibrant, Laura loves a good chat and believes you should "never trust a man with a hairy back". She is a bubbly and ambitious Project Manager with a wicked sense of humour and an infectious laugh. Laura is looking for a partner who is "switched on, genuine and good to their mum".

Marja, 34, Yoga Instructor
Image credit: Network Ten
Adventure, love and trust are the three things that Marja wants from life this year and she is happy to do whatever it takes to get her there. She is a deep thinker who is passionate about yoga and believes teaching is her "contribution to putting a little more positivity and love back into the world". She wants a spiritual and driven "Mr Right" to join her on her journey.
Megan, 27, Health Promotions officer
Image credit: Network Ten
Free-diving beach babe, Megan is endearing, street-smart, adventurous and loves being outdoors. She adores her job where she gets to work with communities, educating them on how to live healthier, more fulfilling lives. Megan is looking to meet the love of her life and if the Bachelor is "fun, attractive and a little bit weird" then he ticks all of the boxes.
Mia, 24, Student / Former Athlete
Image credit: Network Ten
Mia may be young, but this lovely natured girl-next-door is an old soul. She wants nothing more than to settle down and start a family. Mia represented Australia as a high jumper at the IAAF World Youth Championships in 2007 and while she loves competition, she can be very hard on herself.
Natalie, 27, Communications Officer
Image credit: Network Ten
Country-girl turned city-slicker Natalie grew up riding dirt bikes with her three brothers, so it is hard to believe that she has never had a boyfriend. This smart cookie has three degrees and would love to get married and have kids with a guy "who could sit at the dinner table and get along famously" with her family.
Nikki, 28, Real Estate Agent
Image credit: Network Ten
Bubbly and endearing, Nikki is a born and bred country girl. She is looking forward to getting out of her comfort zone to find her perfect someone; her only criteria is that he needs to be taller than her. Nikki has a positive outlook on life, describing herself as "driven in a nice way".
Noni, 25, Swimwear Designer
Image credit: Network Ten
Opinionated and adventurous, Noni is a free-spirited woman looking for someone to remind her of the meaning of love. She loves to travel and wants to share those experiences and adventures with someone special. If the Bachelor is athletic, loyal, family-orientated and willing to travel, then he will be right up her alley.
Olena, 23, Makeup Artist
Image credit: Network Ten
Ukrainian Olena "attacks with the eyes" when she sees someone she likes. Although her mum has given up on her ever having children, this hasn't deterred the confident and honest make-up artist, who is ready to find a love like her happily married parents.
Rachael, 31, Support Worker
Image credit: Network Ten
Fiery and outspoken, Rachael loves spontaneity in her life and is a quick judge of character. She is very observant, has a dry sense of humour and is looking for a fit man to match her active lifestyle. One of six siblings, Rachael has a boisterous laugh and can be a girly-girl or a tomboy, depending on what she's doing.
Sasha, 31, Executive Assistant
Image credit: Network Ten
Energetic Sasha wants to find "a real man who is romantic, crazy in love with me and loyal". The bubbly Russian is looking for never ending love. She hopes to find it with a man who is successful in whatever he is passionate about and who also enjoys her love of fitness and fun.
Sophie, 28, Customer Support Manager
Image credit: Network Ten
Passionate Sophie hadn't experienced true love until her 18-month-old nephew came into her life. The selfless auntie is ready to open her heart and life to the right person. She is looking to find someone who is generous with their time, loves her for who she is and has similar family values.
Tiffany, 29, Training Administrator
Image credit: Network Ten
Free spirit, Tiffany is a happy-go-lucky woman who is passionate about travelling and living life to the fullest. Tiffany is looking for someone to share the adventure with. She has kissed a lot of frogs and is ready to find her prince.
Tolyna, 31, Personal Trainer
Image credit: Network Ten
Sporty and confident, Tolyna is known for being outgoing, direct and straight to the point. When it comes to love she likes to live in the moment and always follows her instincts. She is looking for a loyal and trustworthy go-getter who is sensitive and slightly romantic.
Vintaea, 25, Massage Therapist
Image credit: Network Ten
There is no mistaking that Vintaea is the life of the party. This fun-loving, sports-addicted country girl lives life with no regrets, and finds dancing daily for an hour in front of the mirror therapeutic. A brash tomboy, she is looking for her first boyfriend, someone who is kind, caring and sees the bigger picture in life.