Today is the eighth National Day of Action against Bullying and Violence.
In January of this year, a social media movement began after Dolly Everett, a 14 year old girl committed suicide after being relentlessly bullied online. #DoItForDolly swept through social media platforms to raise awareness for this poignant issue and the utter devastation felt by Dolly's grief stricken family.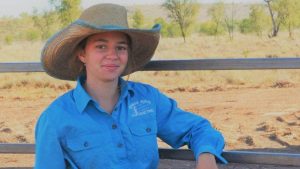 Last night on the project, Waleed Aly introduced his usual segment, but promptly handed it over to some of the most influential people in the world to shine light on an issue that is immensely important to speak about. Aly insisted "But I'm not the right person to talk to young Australians about it. They don't want another out-of-touch guy on Tv telling them what's up".
The segment was lead by Margot Robbie, and included musicians including Troye Sivan and Liam Payne, influencers including Sammy Robinson and Stephanie Claire Smith and sportsmen including Jonothan Thurston. Each of these people came together to encourage each and every Australian to speak up about bullying. The phrase 'speak, even if your voice shakes' was written on a sketch by Dolly Everett, found after her death. The phrase was echoed throughout the emotional segment.
The segment showed snippets of the heartbreaking statement given from Dolly's father following her daughters suicide—Dolly's mother and sister arm in arm.
"It won't bring our Dolly back, but it might just prevent the loss of another young life. It shouldn't have taken the loss of a young life to drive this change, but this is where our journey will start"
Suicide is the leading cause of death for young Australians with around 1 in 4 Australians between the ages of 14 and 25 being bullied each year. These facts reiterate just how important it is to speak up and be heard.
Dolly's family is working towards a trust called Dolly's Dream—raising awareness of bullying, anxiety, depression and youth suicide.
If you or someone you know is experiencing problems with bullying, please visit the following websites: