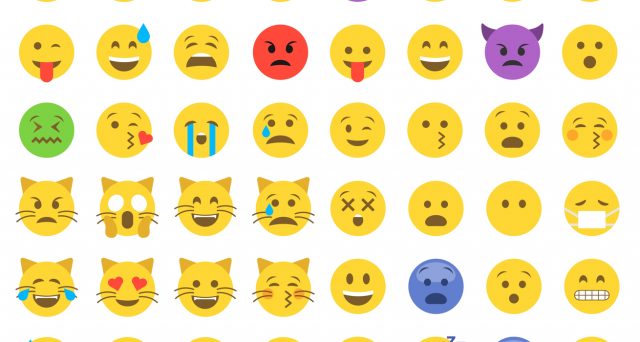 So, you've swiped right on a babe, they've surprisingly swiped right on you too, but now what? A cheeky emoji is the best way to get the conversation rolling, but which emojis are the most effective? Luckily, there is scientific proof to tell you which emoji is best.
There's been a survey done by dating site Clover which asked male and female users the most effective and least effective emojis they'd received. They gathered data from 3 million users, so it's safe to say that no matter what your emoji style is, they've got you covered.
These are the emojis that women like. Although, I can't help but think that this is a bit biased, especially considering the tongue and sweat droplets are often used together and met swiftly with a "fuck off".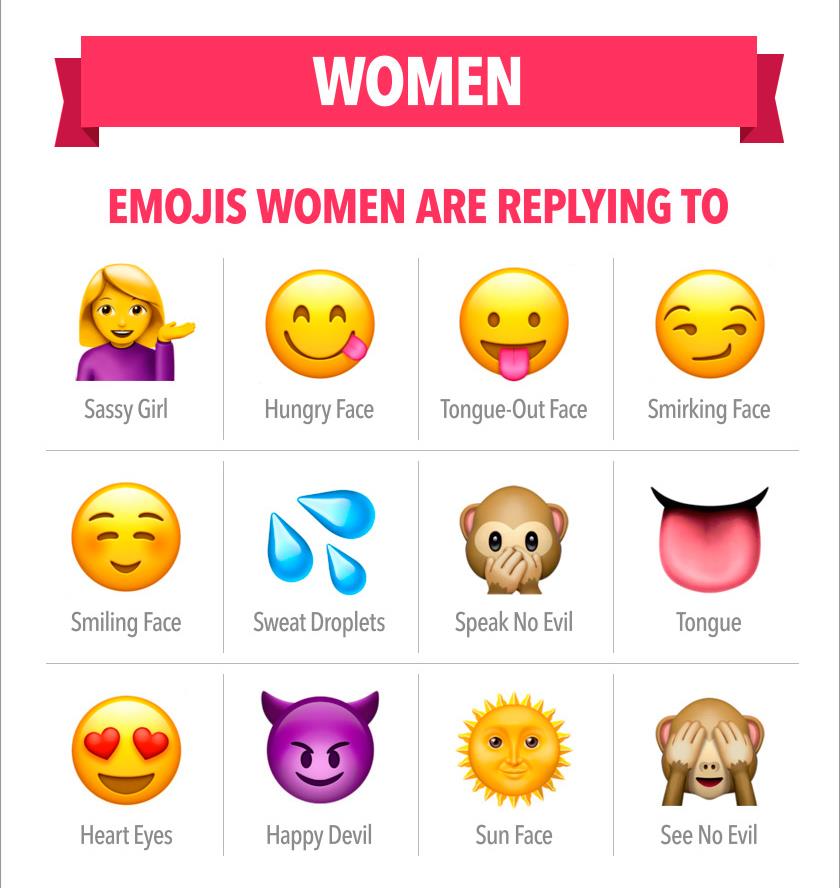 Naturally, there's a whole range of emojis that women don't like as well. Can you guess which one is first on the list? I bet if you're a woman who uses dating apps you can. If not, scroll down.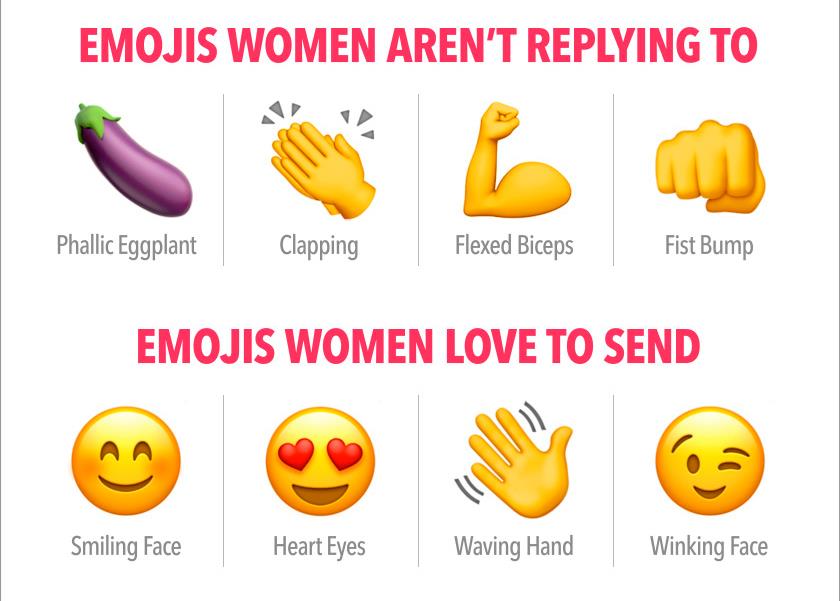 I hate getting the eggplant emoji. It's usually an 'ice breaker' but it makes me just uninterested in whatever is going to be said afterwards because it's probably going to be about your dick. I'm also so guilty of sending those emojis that women love to send, I'm a sucker for the heart eyes, whether it be that they've seen a cute dog or they've said something cute. Heart eye emojis for everyone!
ONTO THE MEN.
Naturally, men's favourite emoji (or the one that was ranked first, so I'm going to assume it's their favourite one) is the smirk emoji. Shocker.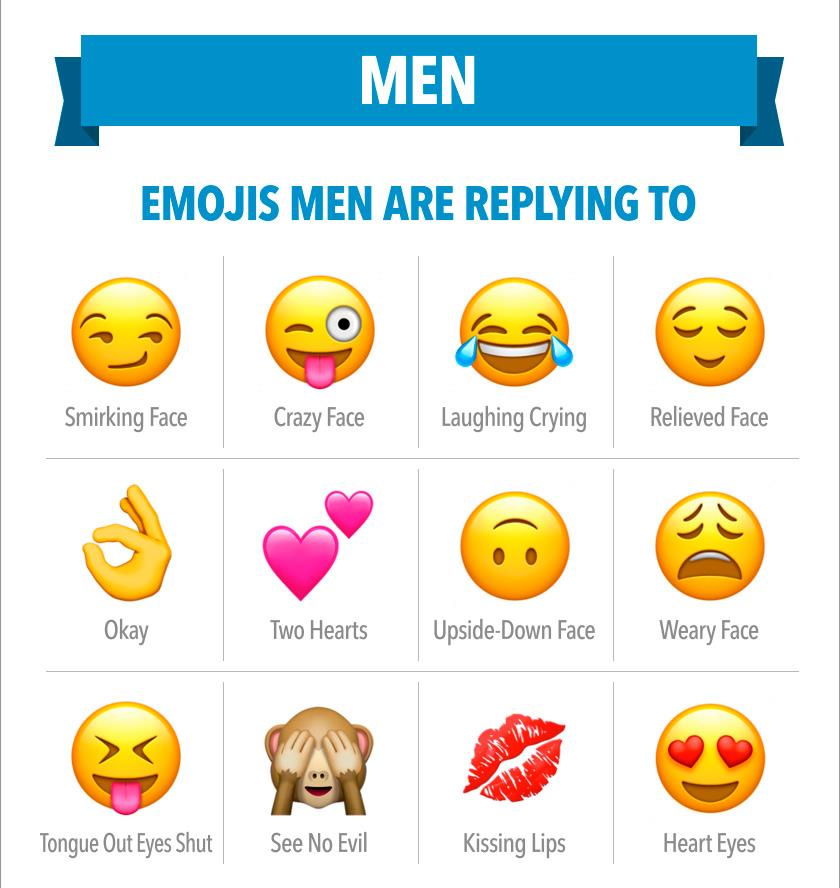 Is it just me or does the upside down face look like a serial killer? People who use that emoji make me wonder if they're going to tie me up and kill me in their basement, but that's just one women's opinion.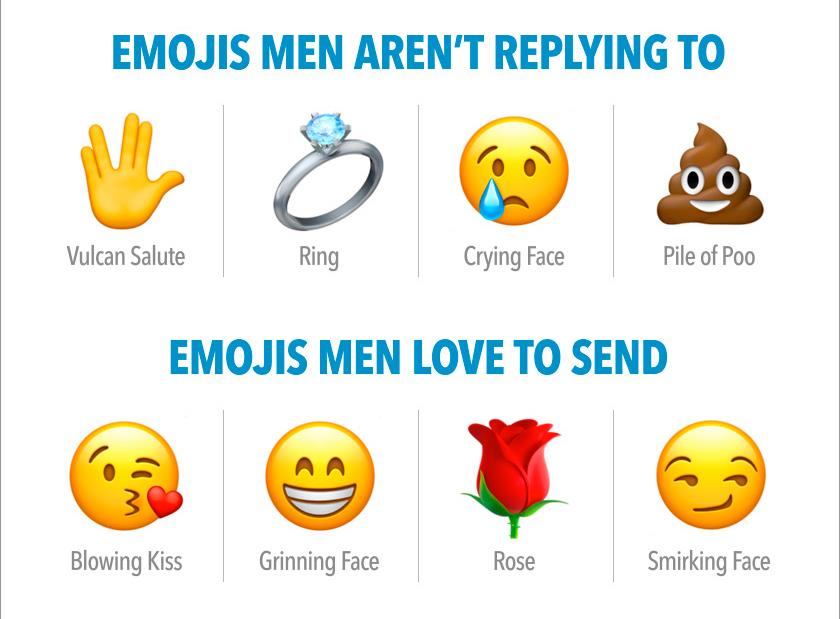 No surprise here that men aren't replying to the ring, whether it's an emoji one or a real one. Men are babies when it comes to commitment (although let's be real, who sends a ring emoji to someone they're not dating!? People are so weird).
Anyway, now that you have this knowledge of how men and women respond to emojis, go forth and flirt without actually talking to people!