The 2017 Oscars has been a night full of laughs and omg moments, and it's not because of host funny man, Jimmy Kimmel.
Not one but two major moments have gone down tonight at the awards which have sent the world of social media frenzy and we can't help but giggle and clap (clap being the operative word).
The first moment, which is destined to become a major gif, was our Aussie gem Nicole Kidman being unable to clap.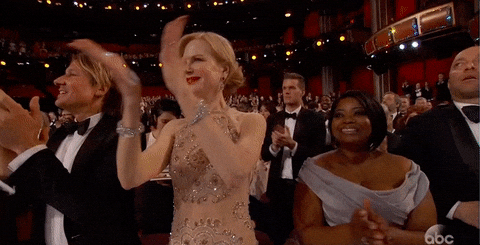 The all acting, all singing, all dancing star seems to clap with her fingers directed every which way except each other. The star seemed utterly confused at the time of the incident which could have been the cause of the awkward gesture.
Regardless of confusion the Twittersphere was all over it in a flash and it was not pretty.
Hilarious but not the show-stopping moment of the night. If you haven't already seen the gifs – Moonlight won an Oscar for Best Picture but not before Warren Beattie and Faye Dunaway announced La La Land as the winner, and THE ENTIRE cast and crew were up on stage.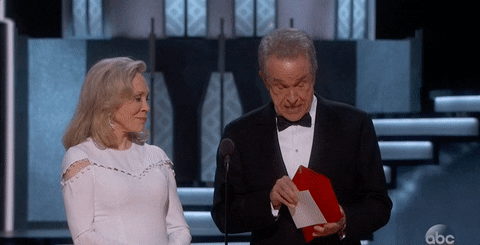 Welp #YouHadOneJob
Beattie looked mortified and tried to make up for it by showing the audience the card which clearly stated Moonlight but the damage was done. It reminded people of another momentous occasion when the wrong winner was announced.
Welp….. #Oscars pic.twitter.com/EJ4ZiEND2z

— Michael Lyle, Jr. (@LyleMultimedia) February 27, 2017

Moonlight defeated nine other films in the Oscar race including tipped favourite La La Land, Kenneth Lonergan's Manchester by the Sea and Hidden Figures.