Netflix users, it is time to hang your head in shame.
A recent announcement from the streaming service has informed us that users have spent HALF A BILLION HOURS watching Adam Sandler movies.
That's 500 million hours watching this face…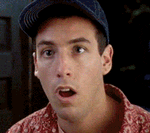 Just let that sink in for a moment.
It has been a topic of some conversation for a while as to how Adam Sandler still manages to land big-budget gigs after a careers consisting of a few bright spots (looking at you, Happy Gilmore and 50 First Dates) in a sea of impenetrable nonsense and, frankly, a large amount of complete garbage (Jack and Jill. I need not go on).
It is also important to reiterate that Adam Sandler had some good stuff back in the day. His early films, like Happy Gilmore and The Waterboy, are cult classics to this day to someone of my age, and I even hold a special fondness for Mr Deeds.
He managed to land a four-picture deal to make Netflix-exclusive movies, from which has so far resulted the poorly-received The Ridiculous 6, the (only just) more popular The Do-Over and now Sandy Wexler, which has surpassed expectations by garnering only mostly negative reviews.
And yet the guy has racked up 500 million viewing hours!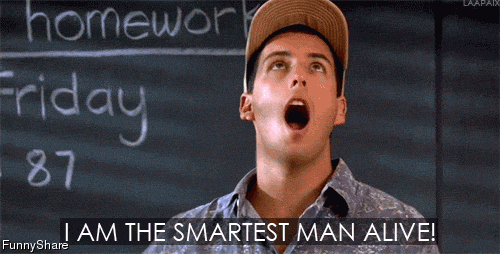 To be fair, the immense Netflix publicity campaigns surrounding the first two movies Sandler has made for Netflix all but guaranteed big views, but no-one would have called that, I don't think.
It's not that I have too much of a problem with Adam Sandler, but when there is stuff like Stranger Things, 13 Reasons Why and BoJack Horseman available on Netflix, why would you slide off onto his latest 2-minute sketch that somehow became a whole movie?
Just something for you to think about.