With tickets costing up to $30,000, the Met Gala is an annual fundraiser hosted by Vogue for the Metropolitan Museum of Art's Costume Institute.
The red carpet, or shall we say pink carpet, is notorious for bringing some of the boldest fashion statements of the year and this years theme 'Camp: Notes on Fashion' welcomed some incredible designs. However, expressing the definition of camp through fashion became somewhat abstract and open to interpretation.
The concept was inspired by Susan Sontag's 1964 essay 'Notes on Camp' which described camp as "seeing the world as an aesthetic phenomenon" and "love of the unnatural: of artifice and exaggeration". In this sense, camp is intentional and purposeful outrageousness, the perfect combination of tacky and beautiful.
Lady Gaga in Brandon Maxwell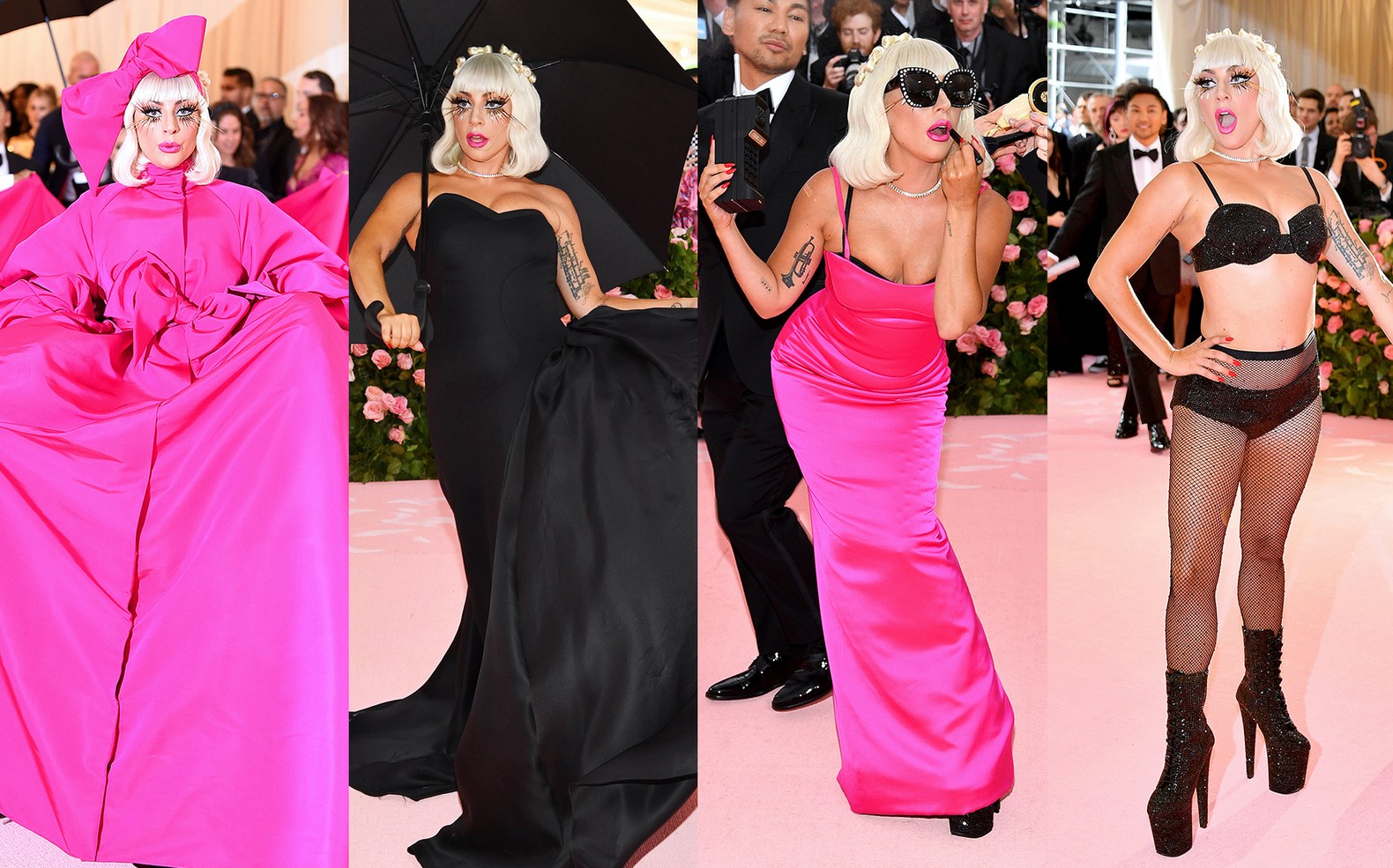 First on the carpet, Lady Gaga went all out and had four outfit changes. An extravagant hot pink ball gown, a black strapless ball gown, a hot pink silk slip and lastly sparkly black lingerie with matching fishnet stockings.
2. Billy Porter in The Blonds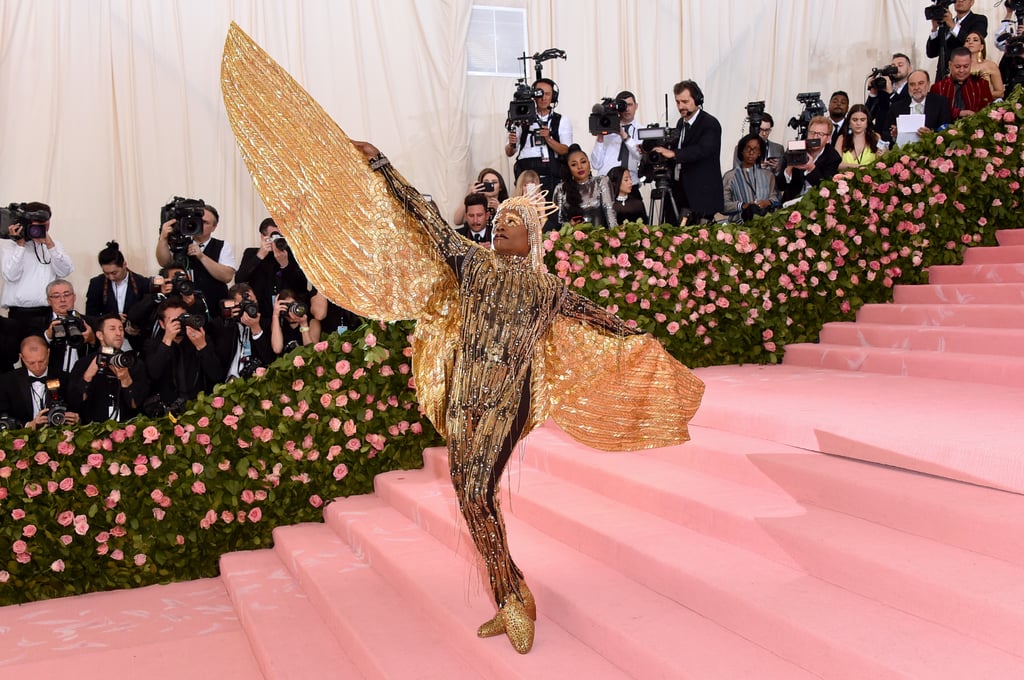 Porter arrived to the carpet like an Egyptian goddess, carried by six taut men, before spreading his gold wings.
3. Kim Kardashian West in Thierry Mugler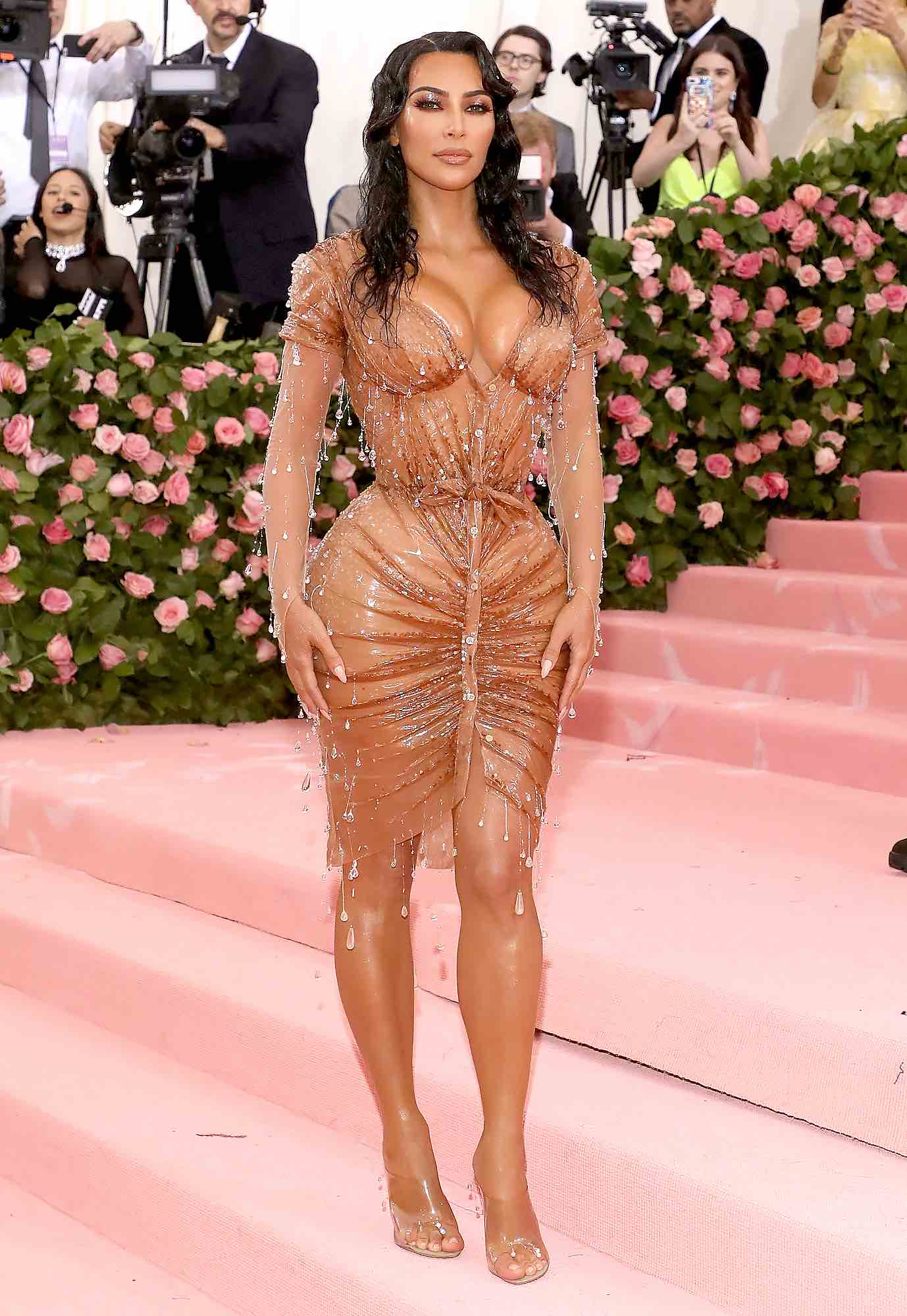 Inspired by Sophia Loren's iconic moment in the 1957 film 'Boy on a Dolphin', Kim's skin-tight dress left very little to the imagination and highlighted her signature curves.
4. Kendall & Kylie Jenner in Versace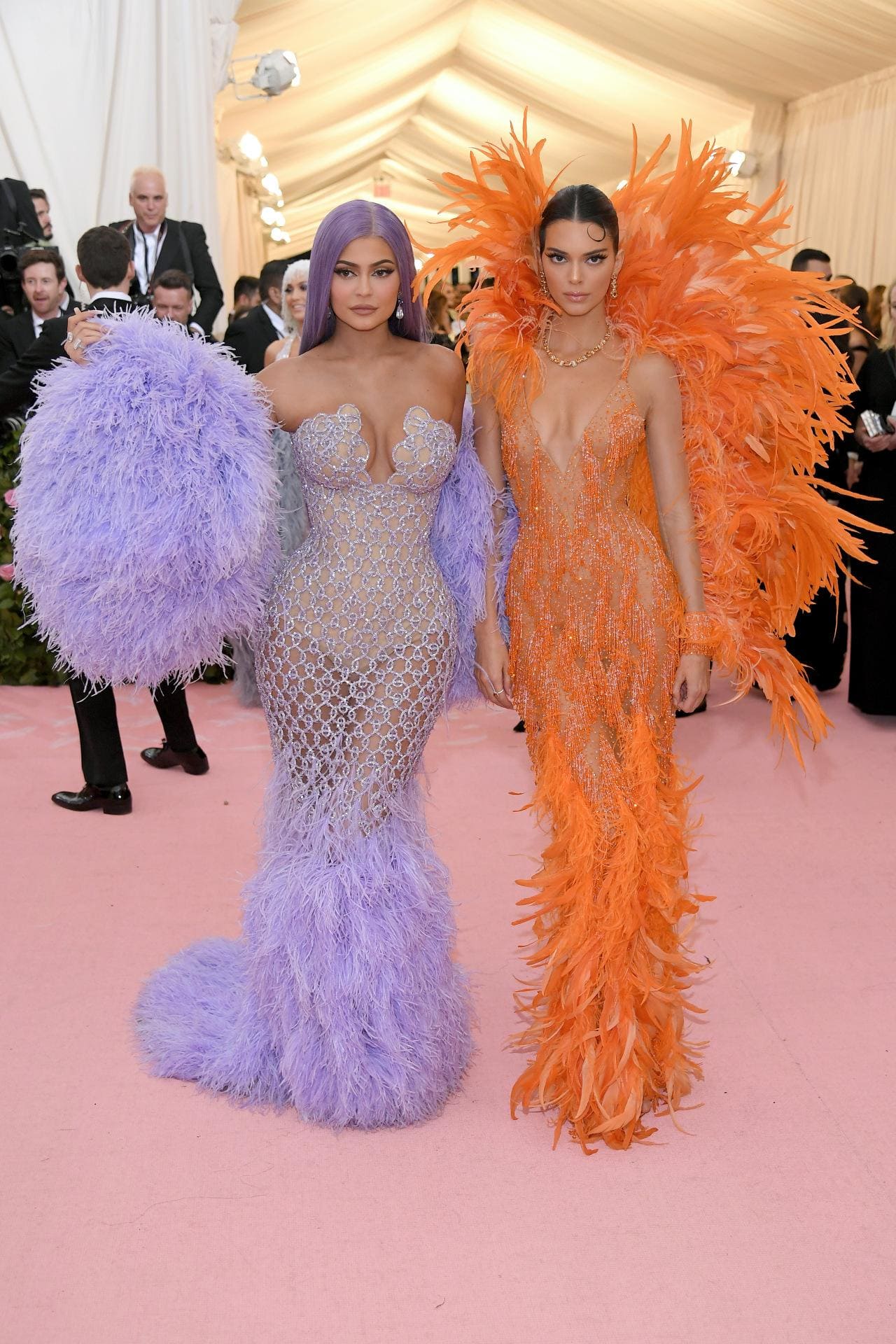 The Jenner sisters took to Sontag's literal definition of Camp – "walking around in a dress made of three million feathers". Shortly after they stepped out onto the carpet, social media trolls mocked the pair likening them to Cinderella's ugly step-sisters.
5. Celine Dion in Oscar de la Renta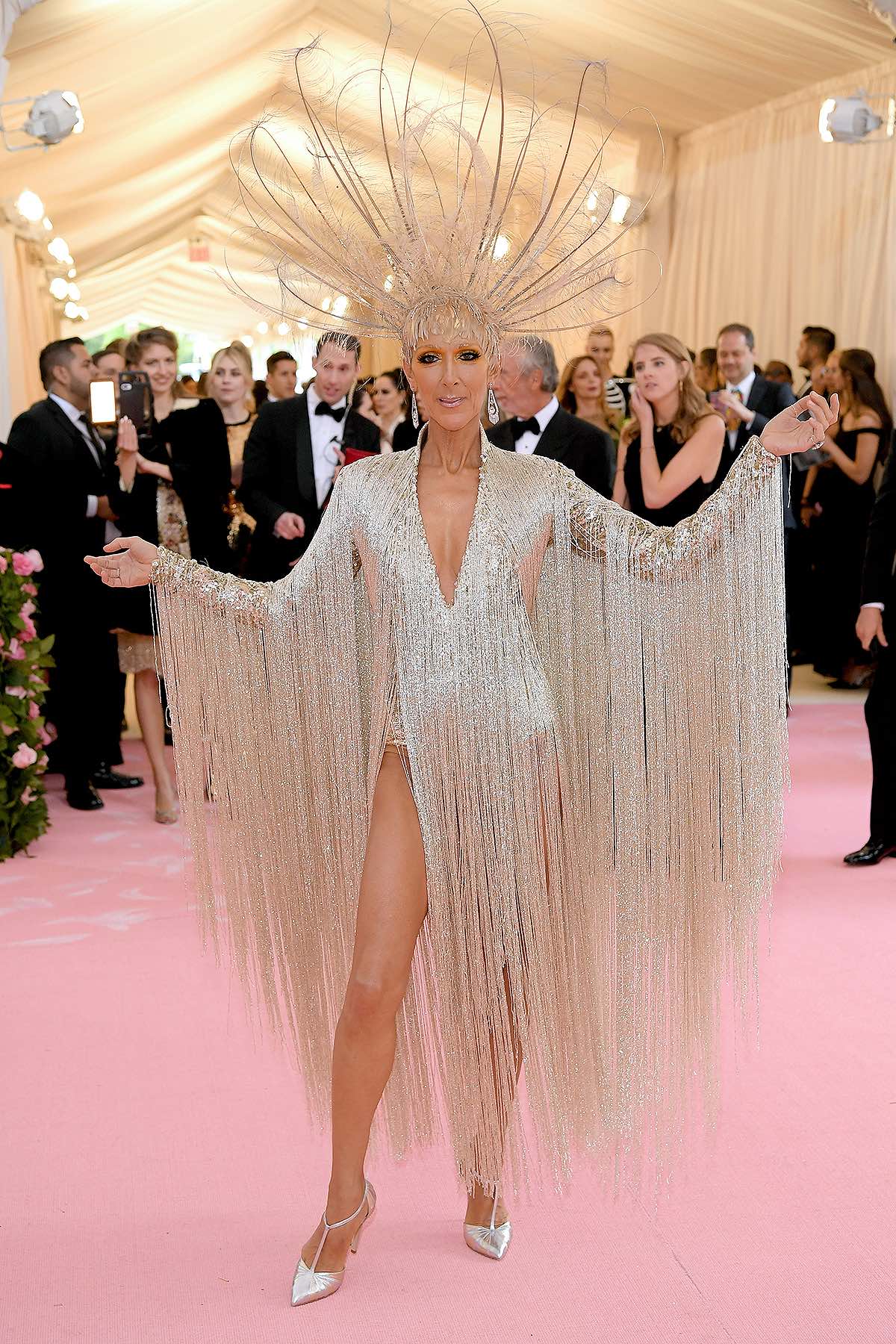 Celine is undoubtedly the embodiment of 'Camp', stepping out in a blinding fringed gown and matching feathered headpiece inspired by the costumes of the Ziegfeld Follies. The piece was made from 18 panels, hand-beaded by 52 embroiderers over a total of 3,000 hours and weighed approximately 10 kilograms.
6. Cardi B in Thom Browne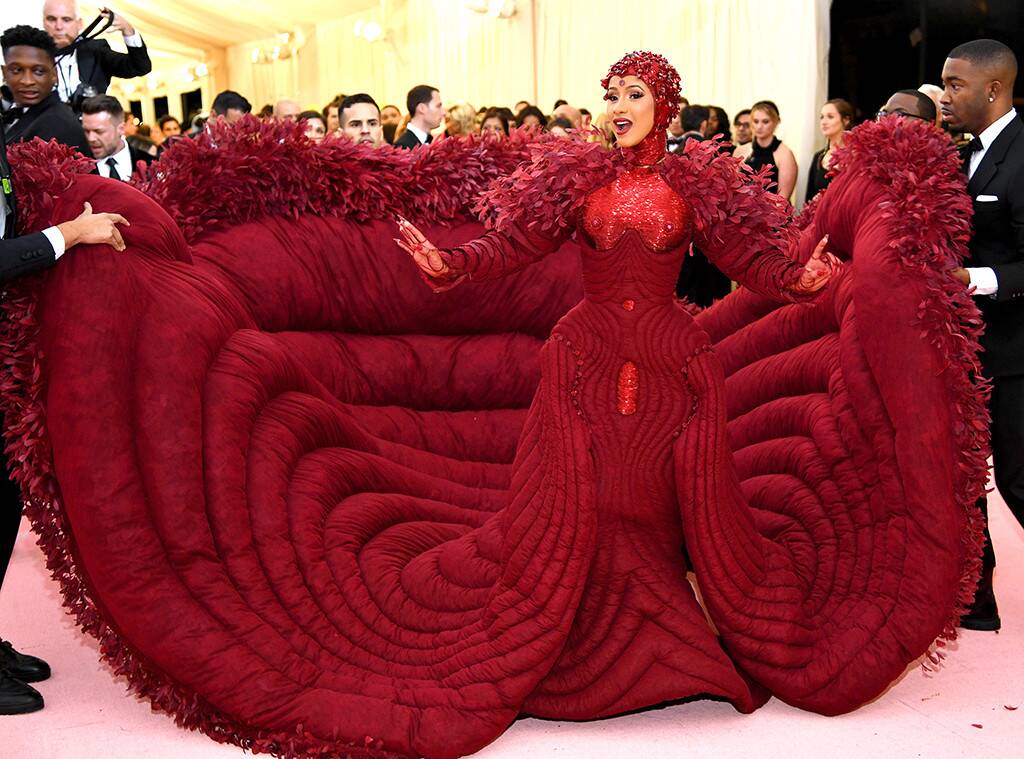 Cardi B's Camp moment required an entire ten-person entourage to guide her train along the pink carpet. Browne spoke to Vogue about his idea of camp and described it as "taking things to the extreme" and the "freedom to express ideas in a confident, extreme way".
7. Michael Urie in Christian Siriano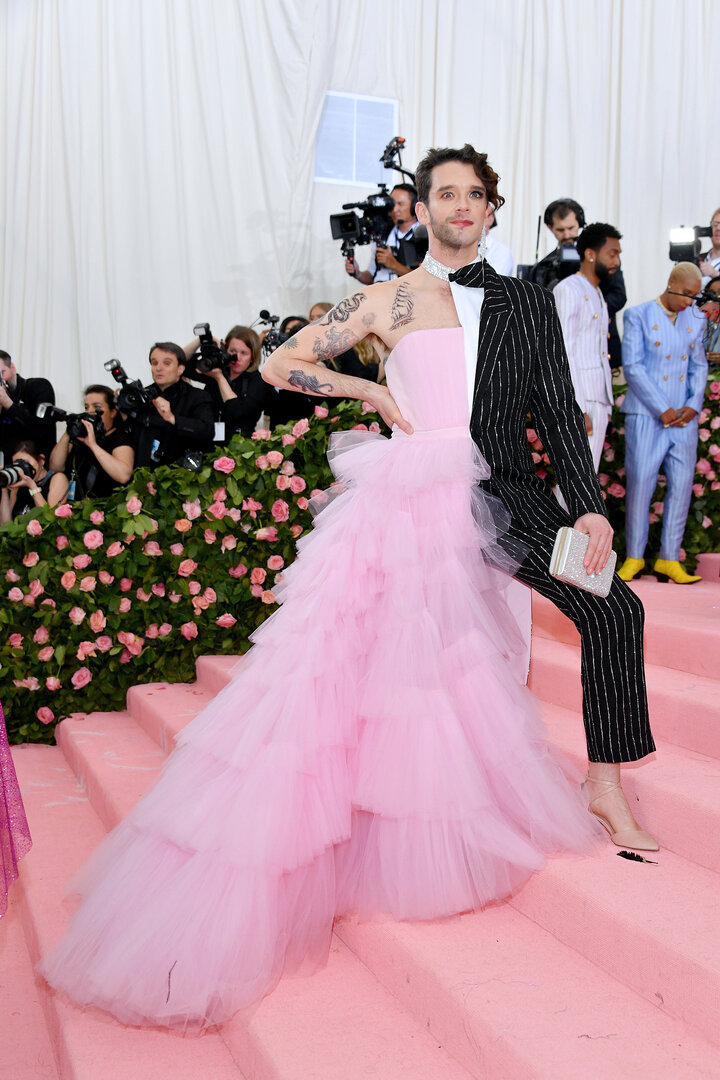 One of the most iconic looks this year was Michael Urie's half tuxedo, half gown ensemble. This was accompanied with a two-faced makeup look that had half his face done up, and the other half with minimal makeup and facial hair.
8. Ciara in Peter Dundas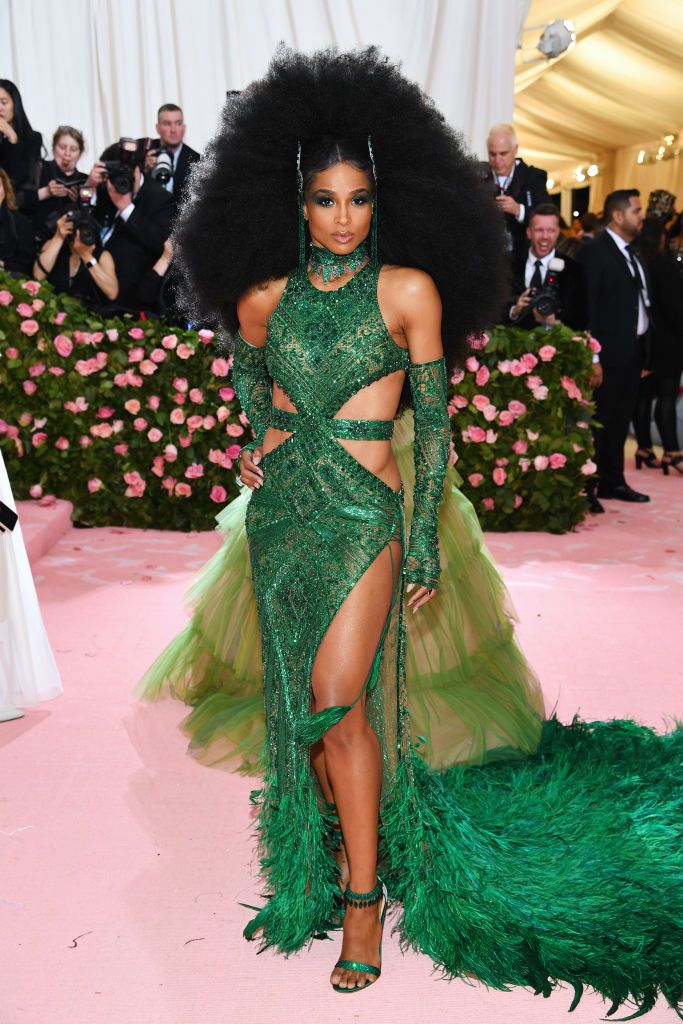 Ciara turned up in an embellished emerald gown with a train made of ostrich feathers. Her larger than life hair gave Diana Ross vibes and was pinned away from her face with two beaded hair clips with tassels to her shoulders.
9. Kasey Musgraves in Moschino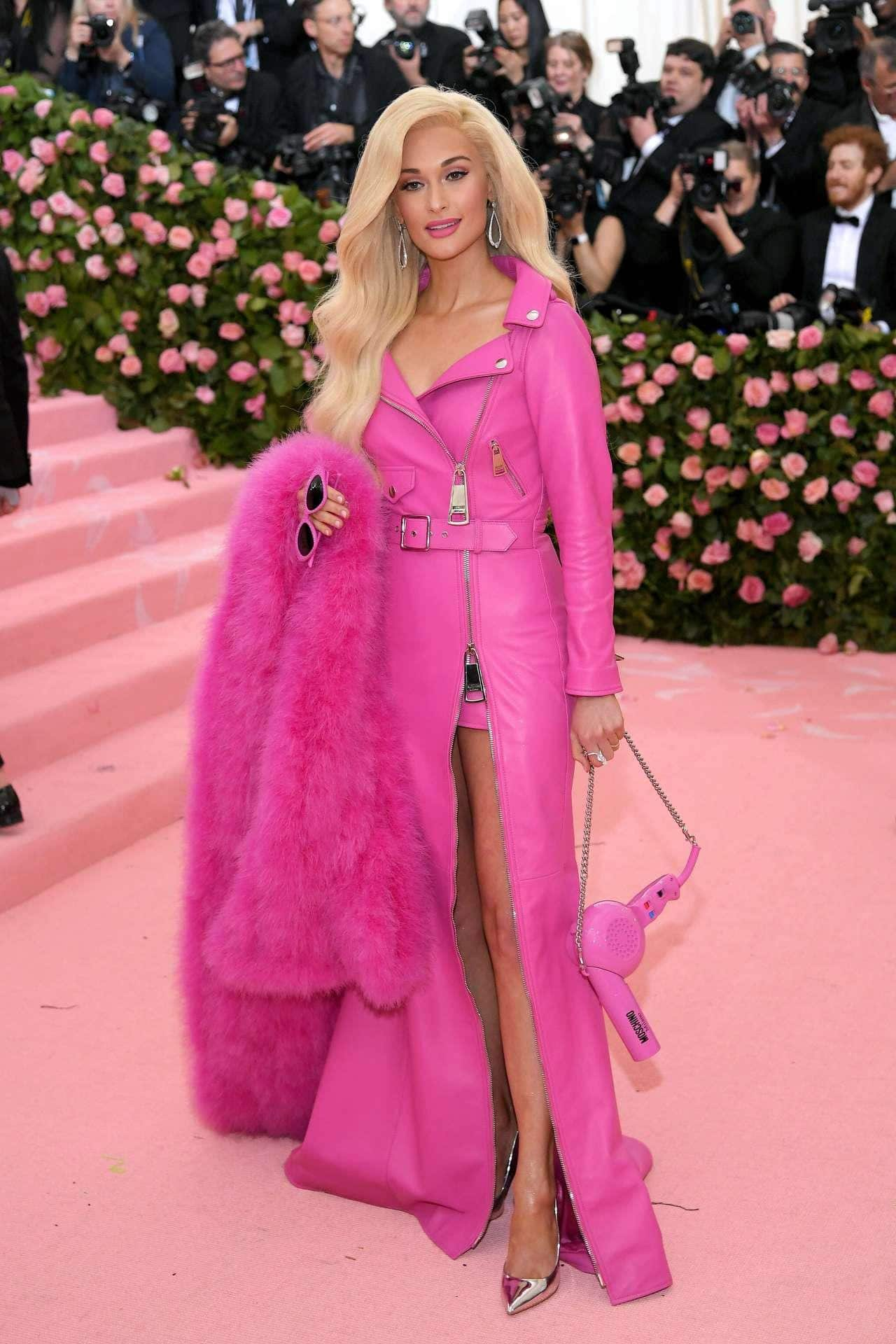 Kasey Musgraves achieved the ultimate Barbie look with 100 percent accuracy. The country singer arrived in a hot pink convertible to the carpet, with quintessential Barbie hair and makeup and of course a hair-dryer handbag.
10. Ezra Miller in Burberry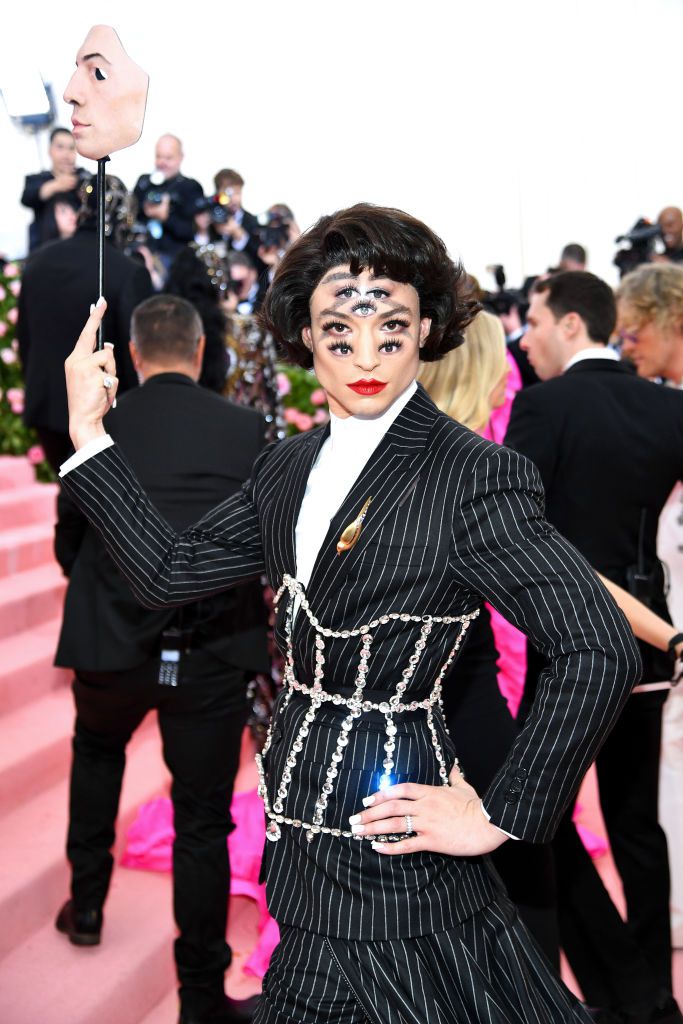 This trippy look had us all looking twice with Miller's face painted with five optical-illusion eyes on his forehead surrounded by his real eyes.
It is no surprise that those who nailed 'Camp' this year pushed the boundaries of fashion's rigid structures of good taste. If there's anything to take away from the Met Gala, it's that camp is about concept and artifice, not the look itself.
Stay tuned for more event news & Aussie Gossip!