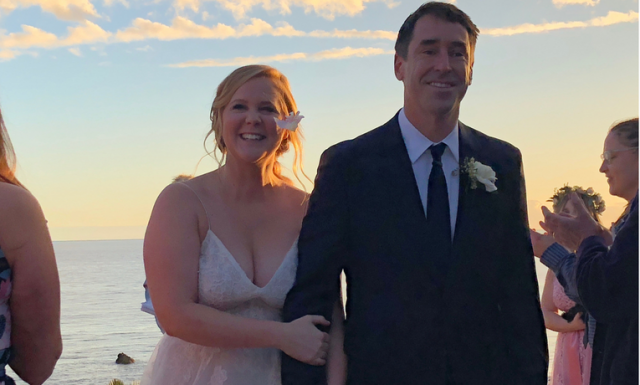 Amy Schumer joins the preggers club!
The comedian/actress will be having her first child with her husband, Chris Fischer.
She initially teased the news on her own IG page by photoshopping her and her husband's face on the bodies of Princes Harry and Meghan Markle, who recently revealed she was pregnant as well. Schumer stated that it would be revealed on her friend Jessica Yellin's Instagram page.
"I wanted to share some news from our community, maybe it's noise but it's happy noise," Yellin said on her Instagram Story. "So I'm not in the business of making voting recommendations, but these are the recommendations of Amy Schumer, one of the most consistent and earliest supporters of News Not Noise. Now read all the way to the bottom, you'll see there's some news down there."
Lo and behold, Schumer added her name to a list of political candidates in Yellin's stories timeline. "I'm pregnant-Amy Schumer", was her short but very clear revelation.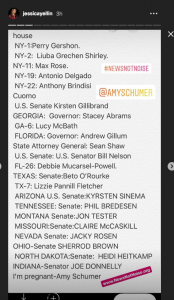 Schumer joked in her usual manner about the pregnancy in a statement to The Times, "Chris and I are thrilled and almost positive he's the father. I look forward to competing with Markle every step of the way."
The announcement of the little babe comes 8-months after their surprise marriage in Malibu. Two months after her marriage, she did discuss the topic of babies with Ellen DeGeneres on The Ellen Show.
She brought up with DeGeneres the time she appeared on her show as a baby, where she made a cameo dressed up as a baby: bottle, diaper, bonnet and all. "I have never wanted kids," she said. "And then I saw myself as a baby on your show and I thought, 'Who am I to deprive the world of such a beautiful baby?'"

She continued, "I think we're going to do it, just only use my genetics."
However, it seems that she has relented and included Fischer in the picture. Congrats to the parents-to-be!
Stay tuned for more Aussie Gossip!