We can all agree that we love a kiss. It could be a sloppy kiss from grandma as you walk through the door, or a passionate, desperate face slam in the pouring rain with the person you love.
In that spirit, this year's Sydney Gay and Lesbian Mardi Gras is embracing the kiss with a kiss cam. The kiss cam is part of a float which is being sponsored by Medibank as part of their #Betterwithakiss campaign. It will head down Oxford St on March 4th with the float.
The campaign encourages us to see life as being better with a kiss, which is really something we can all get behind.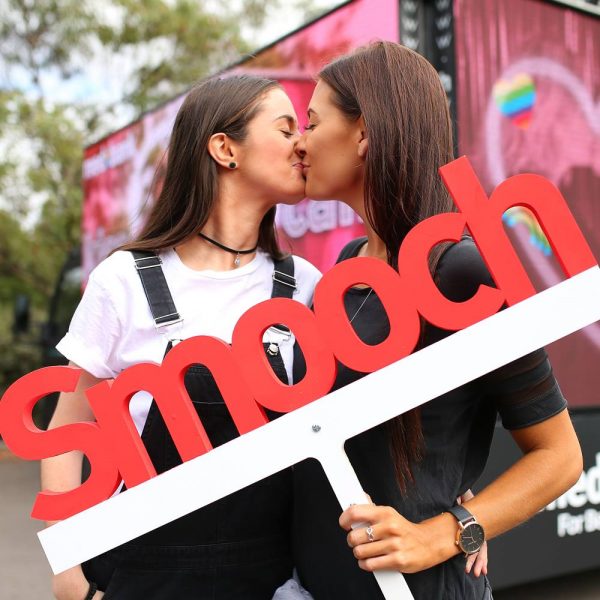 If you've bought tickets to this year's parade, be sure to bring someone you love and show them how you feel. Also be sure to bring you favourite lipstick, gloss, or balm to ensure the best kiss.