Just months after the birth of Saint West Kardashian strips down for her selfie cam and bathroom mirror and snaps a nudie rudie selfie with a tape edit covering the crown jewels.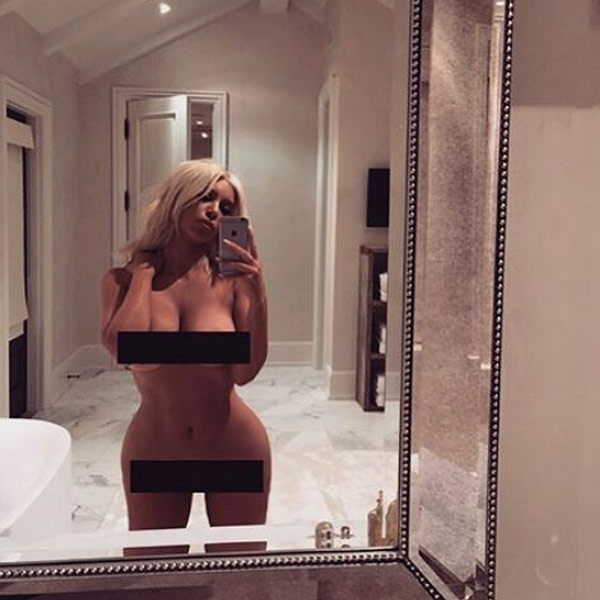 Kim has never been a shy gal, from her days as a Playboy babe to the calendar she made for her bae at the time whilst her ruthless momager thought it was a business project and published it. We can still have a LOL at Kimmy forcing Rob to help her remove all the calendars in the LA area. Scripted or not Kimmy loves a good pic of her out of this world bod.
No one is complaining about this mum of two showing the world that she is sexy AF and rocking what she's got even if she is still living on some heart attack inducing Atkins diet.