Selena Gomez is one of the hottest stars to bless us with her presence on earth right now. Although she probably prides herself more in her acting and singing success, she has also become somewhat of a fashion icon. However, the 23-year-old proved to us just how human she really is when she accidentally flashed us her underwear…or is it her underwear?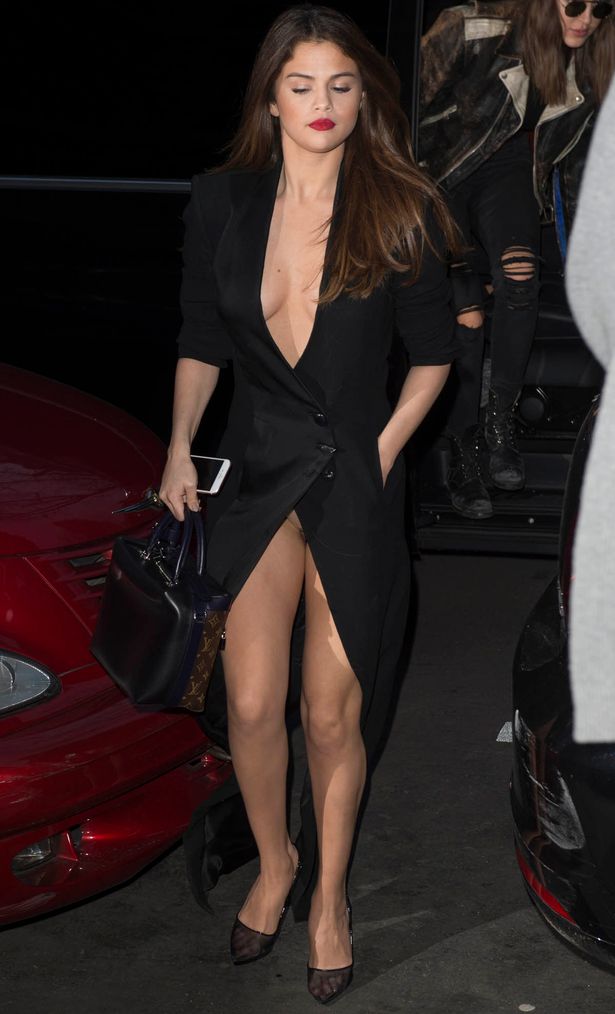 The Same Old Love singer wore a deep plunging black dress while heading out to dinner with friends in Paris. Thanks to a bit of bad luck the high split dress went a little bit too high. A gust of wind resulted in her flashing slightly more than what she bargained for.
The following day, she definitely made sure to not make the same mistake again. She was snapped rocking some red leather trousers and long black coat.