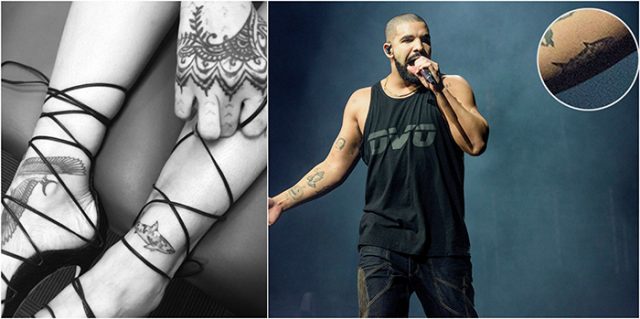 The internet has been going crazy ever since Drake dropped that cute as eff speech about our gal Rhi-Rhi at the VMA's last week. Since then the couple progressed to some PDA on stage at Drake's concerts in Miami, but now it's permanent we hear…
Well as permanent as a tattoo can be these days, which is pretty permanent, as the blossoming couple (that we suspect have been secretly dating for a lil while) got matching tattoos! AWWWWW, we know what your thinking but sadly no matching hearts with 'Drake' or 'Rihanna' in them – just some cute personal tatts of sharks.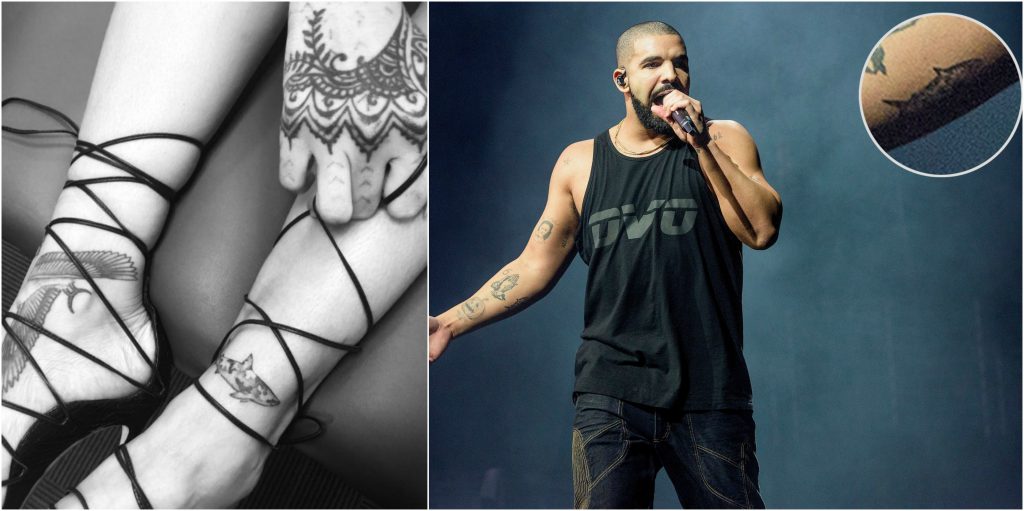 YES SHARKS! WHO DOESN'T LOVE THEM?! Maybe us if we see them in the water, but the cute back story to the couples tatts are from a visit to the aquarium where Drake the cutie bought a shark toy for Rhi.
Either way the world craves #Aubrih – as we all live out our couple goals through them!