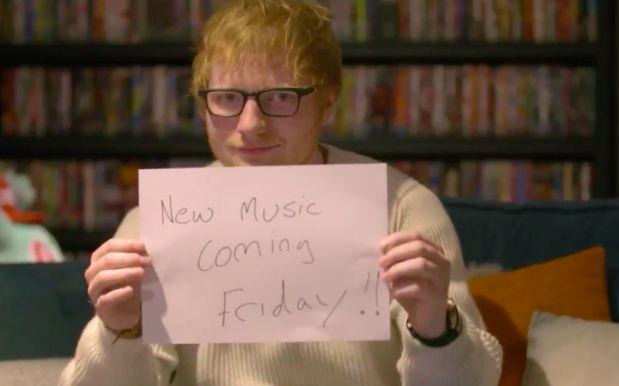 2017 is the year that we have to accept Donald Trump is the new US President. But as of now, it's officially the year that Ed Sheeran has decided to make his return!
It's been almost a year since the pop singer took to Twitter to announce his social media break, and even longer since we had an album from the ginger heartthrob. And it seems like an eternity had passed since he broke our hearts with this post.
BUT THEN THE GODS ALIGNED ON THE 2ND OF JANUARY.
Ed also posted teasers to Twitter of what to expect on Friday and bloody hell were we excited!
6th January 5am GMT | midnight ET x pic.twitter.com/azkW2x2OBE

— Ed Sheeran (@edsheeran) January 2, 2017
Fan's have been waiting for an entire year for his third album which he promised was the best this that he's created so far!
2017 is looking up, guys!