In what might be the craziest cashfish ever, it's been revealed that a man thought he'd been dating Katy Perry for six years, despite the fact the celeb had been married and involved in several relationships during this time.
American man, Spencer Morrill said he 'met' the brunette bombshell on a dating app and that they 'clicked immediately.' He didn't doubt he was dating Perry, even though they'd only exchanged emails, texts and 'talked' on the phone once.
"She's awesome. Katy's funnier than I am. She's smarter than I am. I don't know how many people give her credit for that, but she's very intelligent. Katy's full of life. Huge heart," he said.
Spencer even made the singer an engagement ring worth 25 percent of his entire savings. Luckily, presenters of MTV's Catfish discovered the truth before he had the chance to give her the ring!
After the super-sleuth presenters traced 'Katy's' contact details to a British woman named Harriet, they addressed the woman directly and then asked her to apologise.
"You need to start thinking about the fact that this is an actual human being. As weird and crazy as he might be, he has a heart and was giving it to you 100 percent for six years of his life. For both of you, there's some self reflection that needs to happen," MTV presenter, Nev Schulman said.
Poor Spencer was a bit bummed, and had a hard time believing he had been speaking to someone other than his beloved Katy, and it took awhile to convince him otherwise.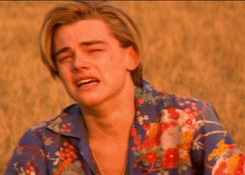 According to The Sun, Harriet eventually apologised to Spencer and said, "I can't really change what I did, but I understand it was really wrong."
The episode of Catfish ended with the two parting on good terms, but it has since been discovered that Spencer's been emailing Harriet again, and keeps changing his mind about whether he's really talking to the Billboard Music Awards winner.
We guess love really is blind. But hey, if we thought we'd been dating a celebrity, we'd probably hold on for dear life too!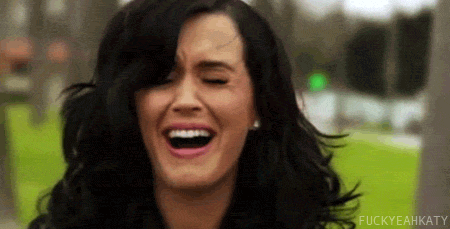 Update:
Katy Perry finally responded to the situation on Thursday when she was a guest on Sirius XM's Morning Mashup radio station. She revealed somebody sent her the article, but that she couldn't read it all the way through, as it was "very sad."
When one of the radio hosts implied that Spencer wasn't "wide awake" during this ruse, Katy responded like a boss.
"Yeah, you know, not everyone can be, but I think that, you know, my heart goes out to him, actually," she said, "because anybody that's been fooled like that or just you know… People have dreams, and people live in different parts of the world where not everything is as accessible.
Like, we live on the coast, and you know, we get stuff in a way that some other people don't get, and so I feel bad for him. And so I didn't really like to indulge in that, because my heart would die."
It might not be what Spencer was hoping for, but hey, at least Katy knows who he is now!