Supermodel and tabloid It girl Bella Hadid has taken a liking to Australian model Jordan Barrett…and she isn't afraid to show it!
Bella and Jordan were caught snuggling up together in their underwear, whilst in Bella's New York apartment. All was revealed through her extra large glass windows!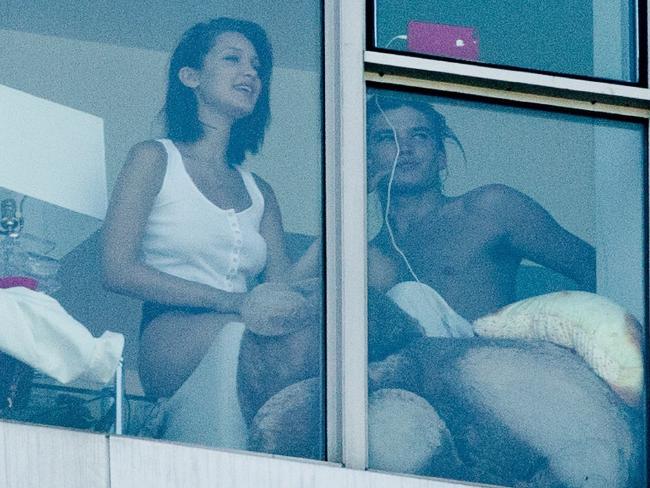 With extreme teddy bear in tow with Jordan relaxing on the couch, the pair seemed to be set for a cozy Sunday afternoon in…and a saucy one at that! Bella even gave the snooping paparazzi a cheeky flash of her sculpted buttocks in black briefs against the clear window.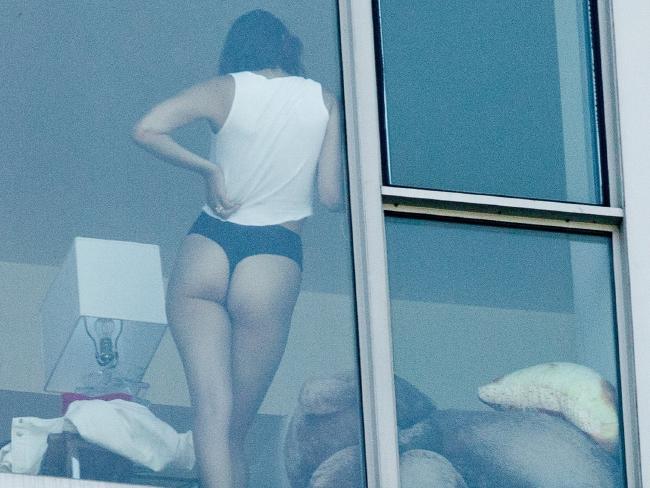 But who is Jordan Barrett?
This 1.88cm beauty was born in Byron Bay and has been modelling since he was 14 after being scouted by an IMG modelling agent. He has appeared in campaigns for Tom Ford, Balmain, Versace and Coach. He has been affectionately called "The Male Miranda Kerr" by the press.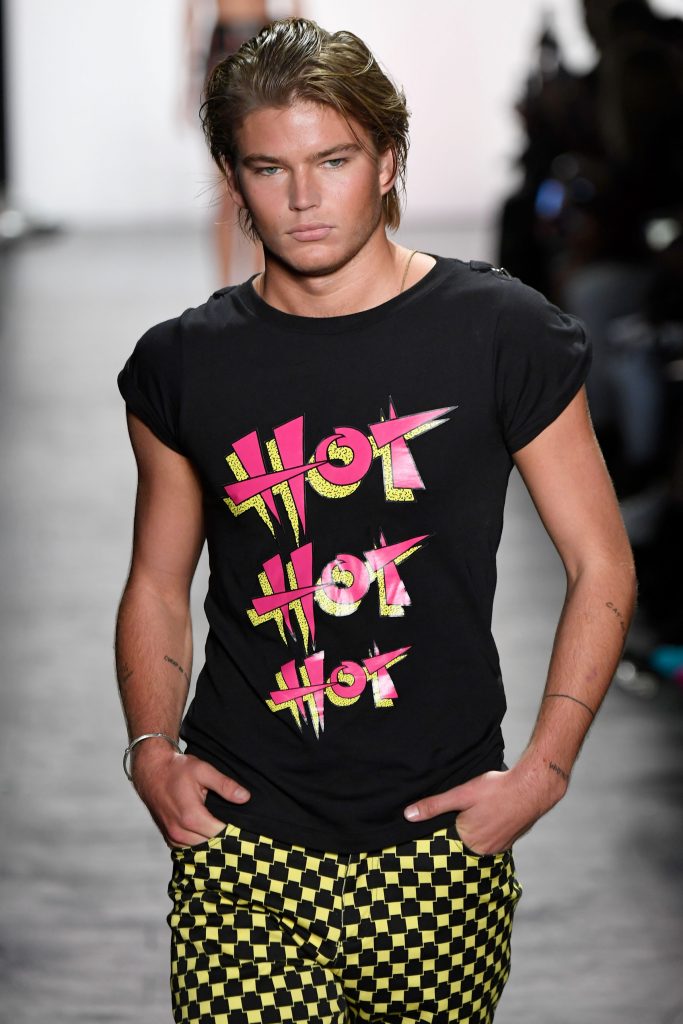 Bella has been making a name for herself since being signed to IMG models in 2014, appearing countless campaigns for many designers, such as Dior, Marc Jacobs, Oscar De La Renta, to name a few.
This is the first love interest we have seen since Bella and R&B singer The Weeknd split seven months ago as reported.
While The Weeknd coupled up quite quickly with singer Selena Gomez, Bella threw herself into her work, which is no doubt how she came to stumble across the hunky young model.
However, it seems that Bella is not 100% over her crooning Canadian ex, as a social media faux pas showed. A recent Shade Room instagram featured The Weeknd's recent Forbes magazine cover and reached 40,000 likes…one of them being Bella's!
After realising that it was noted in the thousands of likes, she quickly un-liked it. Of course fellow IG users took notice though.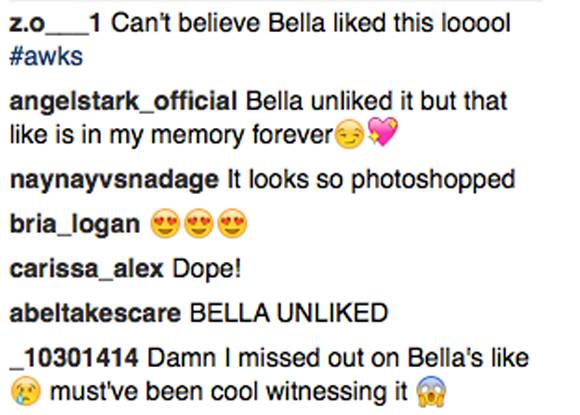 Sounds like a classic case of lurking around on your ex boyfriend's account after having a few wines with the girls on Saturday. But she's made her current position well known with these booty pics with Jordan.