And that's a wrap! The Other Art Fair has finished in Sydney for another year and it was one to remember.
Our team took the afternoon to explore the fair and ogle at the magnificent artworks. After spending a few hours getting to know the artists and participating in some of the fun activities hosted by Saatchi Art, we made the tough decision of narrowing down some of our favourite artists. Read on to find out who we chose!
Elizabeth Langreiter
Labelled 'art to make you smile', Elizabeth's colourful beach scenes capture your heart from the moment you lay eyes on them. Beginning her painting career in 2008, Elizabeth discovered her hidden talent after being hit in the head by a tennis ball. Elizabeth's paintings are widely sought after with private collections now held worldwide. Click here to find out more about Elizabeth!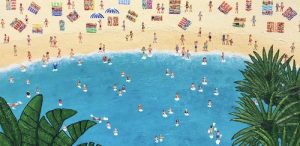 Esther Eckley
Although there is little information available about Esther, her paintings had us mesmerised with beautiful pastel colours, bringing new light to simple household objects. Taken by her wholesome, elegant work, we couldn't help but dream of having an authentic Esther Eckley in our own homes! View some of Esther's beautiful works here.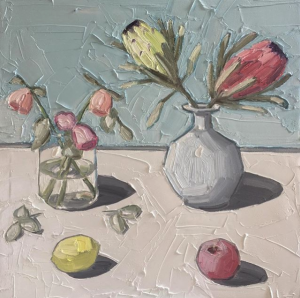 Liam Herne
Light Geist and Wordscape were the memorable installations created by Liam Herne. Light Geist involved the use of smartphone torches to challenge our thoughts on real world events. Our team got involved with all the Wordscape fun made our own contribution to the wall of creativity. Keep up to date with Liam here!
Amica Whincop
Amica Whincop's art showcased her incredible talent and skill. Using water, gravity, and spray paint, Amica was able to create intriguing and beautiful organic shapes and prints. To find out more about Amica's work, click here!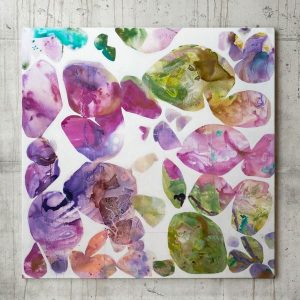 Lauren Ami
Lauren Ami is a Sydney-based writer and artist, drawing funny and realistic works that reflect her everyday life, and ours. Her insanely funny prints will give you a reason to laugh everyday as she uncovers the mischief and mishaps that come with the daily grind. View more of Lauren's works here.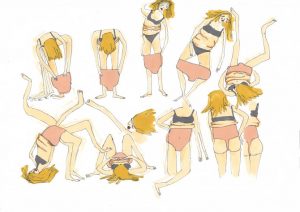 The Other Art Fair showcased some of the world's best artists and we're honoured to say we got to see their works up close and personal. They say art is falling in love at first sight, and after seeing these artists, i'm head over heels.
For more on Aussie Gossip stay tuned!