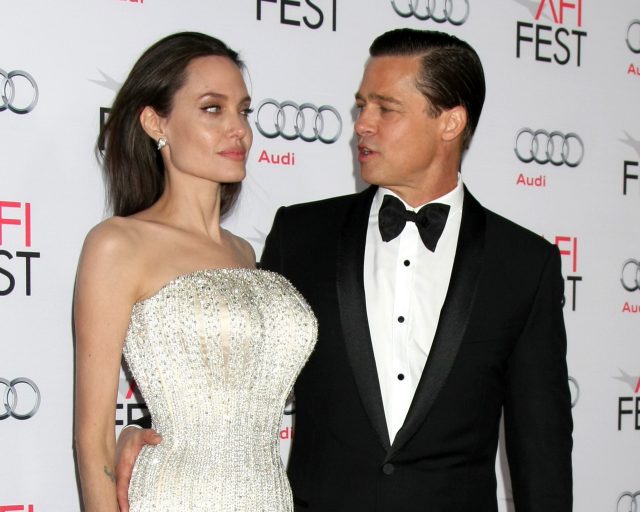 When we first learned that Angelina Jolie and Brad Pitt were breaking up, I was sure it could be resolved, or that they would remain friendly exes. It seems that's been shot to hell with this latest development in the Brangelina custody fight.
Angelina has finally conceded to having the couple's court documents sealed for privacy reasons, but not without slamming Brad first.
On December 21, Brad filed an emergency motion at the LA Superior Court to seal the court documents recording the custody battle between the two stars. Brad accused Angelina of releasing private details regarding their children that have then been leaked to the media. He filed that Angelina had "exposed the children by making public the names of their therapists and other mental health professionals." Brad also stated that she was trying to leak information to paint him in a bad light, regardless of the children's interests.
However, in the legal documents Angelina signed to seal the documents, she argued that he wanted the documents kept private because he's "terrified that the public will learn the truth". Angelina's statement accuses Brad of trying to "deflect from [his] own role in the media storm which has engulfed the parties' children." Angelina says that it's obvious that he would want to keep the case private because of the detailed investigation into the allegations of abuse on the plane.
Although Brad was cleared of the charges, a source for Woman's Day said that the kids have been traumatised by Brad's actions, which is a possible reason for their current custody arrangement. At the moment, the kids live with Angelina and Brad is granted "therapeutic visits".
The New York Society for the Prevention of Cruelty to Children states that these visits were created "to help parents who cannot have unsupervised access to their children due to a history of child physical or sexual abuse, domestic violence, substance abuse, or mental illness."
Although this arrangement (and the previous allegations that Brad had abused Maddox on a private plane) paint Brad to be the villain, sources have pointed to Angelina's consistent strong manipulation of the media to her own ends. An article in the New York Post points to the fact that the Salt actress has always maintained a firm grasp on all information regarding her affairs and has been the first to share information regarding the split, ensuring that she controlled the information flow.
Whoever is pulling the strings, it's obvious that there is no winner in this split. These two appear to hate each other and love is dead.