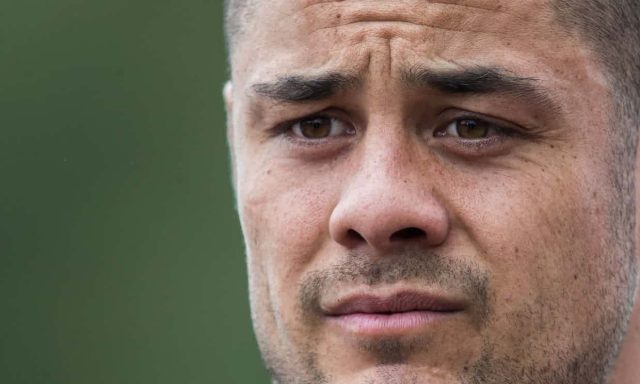 Article Shared from The Guardian
Jarryd Hayne: rape lawsuit heading for jury trial as mediation fails
NRL star and friends named as foreign nationals who would give evidence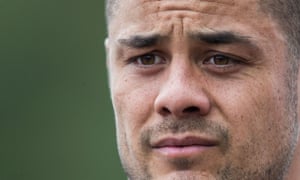 A civil lawsuit accusing Jarryd Hayne of rape appears to be headed to a sensational jury trial in California after the NRL star and his accuser failed to resolve the matter at mediation talks.
Lawyers for both sides have filed a joint update on the case to the US district court. Hayne and three friends – the former New Zealand rugby league international Krisnan Inu, Bryce Poisel and Tim Dengate – have been named as "foreign nationals" who will would give evidence, possibly in Australia, for the lawsuit.
The woman claims that Hayne raped her while he was living in the US in 2015 and playing NFL for the San Francisco 49ers. "After an evening out with mutual friends in San Jose, California, plaintiff alleges that she was sexually assaulted by defendant at his residence," the lawyers wrote. "Defendant denies this allegation."
The lawyers told the court the parties had attended unsuccessful mediation talks on 14 May. "The parties may conduct a second attempt at mediation after some discovery has been conducted," they wrote.
The legal teams also indicated they would arrange for forensic testing of items seized by the San Jose police department in its criminal investigation. San Jose police declined to charge Hayne.
Hayne's accuser is seeking "monetary damages" although the amount has yet to be disclosed. "Plaintiff has provided available damage calculations and will supplement as soon as she receives additional information," the joint case management filing states.
The woman alleges she was a virgin and drunk when she met Hayne at a San Jose bar in 2015. They caught an Uber to his apartment and he sexually assaulted her, she said.
Hayne has rejected the woman's claims and alleged that she "willingly engaged in sexual interaction that did not include sexual intercourse".
"The parties differ on the number of days needed for trial," the lawyers wrote. "Plaintiff anticipates the trial needing no more than five days where the defendant anticipates a trial by jury of 7-8 days in length excluding jury selection."
Both sides are represented by high-profile US lawyers experienced in rape trials involving sports stars.
The woman's lawyer is John Clune, who represented a woman who accused the Los Angeles Lakers great Kobe Bryant of rape in 2003. The criminal case was dropped and Bryant settled a civil suit out of court.
Hayne is represented by Mark Baute, who successfully defended another NBA star, Derrick Rose, in a rape trial.