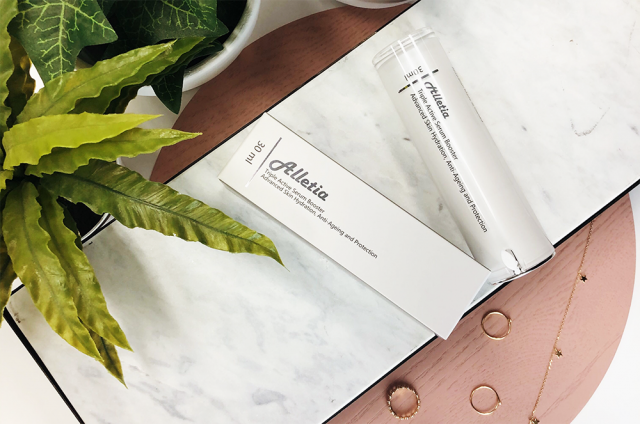 Are you looking for a serum that is cruelty free, vegan and plant based? 
Alletia Skin's Triple Active Serum Booster is all of this and more, but what does that really mean? It means their products are NOT tested on animals and include ingredients that follow vegan morals. So you can use Alletia's serum with a clear conscience.
Not only are they ethically sourced, but they're also Paraben-free, Sulfate-free, Oil-free and Non-comedogenic. This is because Alletia's product is plant based and only contains natural active ingredients, such as Kakadu plum and Buriti Fruit oil that assists in nourishing the skin without clogging the pores. 
Beauty is more than skin deep
Using natural products on your skin is vital as the skin absorbs what you put on it, like a sponge. In fact, the average woman exposes her skin to almost 130 chemicals everyday. This might seem like a lot but after you put on your skin care, make up for the day, play around with hair products and spray some perfume on – you've pretty much hit your quota. 
While you're sleeping, the skin is healing
We must ensure we protect our largest organ, the skin, as we would our liver, heart and kidneys – especially before we go to bed. The skin heals, regenerates and detoxifies overnight, and using chemically polluted products will interfere with this very important process.
So let Alletia look after your skin with their nourishing, lifesaving serum that instantly boosts and hydrates even the driest of skin. The Triple Active Serum Booster, buy yours today: https://alletia.com.au/