The beloved That '70s Show first appeared on our TV screens in early 1998 on Fox. After a successful eight seasons, the series came to an end in 2006 and the cast have moved on to do different things. Let's see what the gang have gotten up to since.
Topher Grace — Eric Forman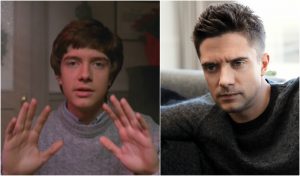 The show's central character, Eric Forman, was the nerdy, Star Wars loving kid we all grew to love. He broke our hearts when he left at the start of season 7 but has since starred in some big-time movies. He appeared in Spider Man 3, Predators, Interstellar and American Ultra. He's also created a retro-themed website called Cereal Prize.
Laura Prepon — Donna Pinciotti
Intelligent, good-looking and a feminist, Donna was Eric's long-term girlfriend and brief finacé. She now appears in the Emmy-nominated Netflix show 'Orange is the New Black'. She has also written a self-help book called The Stash Plan: Your 21-Day Guide to Shed Weight, Feel Great, and Take Charge of Your Health.
Steven Hyde/Danny Masterson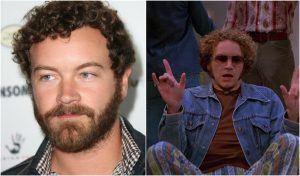 One of Eric's best friends, and housemate (at the end of season 1), Hyde was abandoned by his mother and father. He is witty, rebellious and has a sense of sarcastic humour but can give good advice to the group. He now goes by the name DJ Mom Jeans and has played in some areas of Los Angeles. Some years earlier he appeared in a show called Men at Work.
Mila Kunis/Jackie Burkhart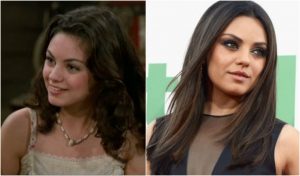 The youngest member of the group, Jackie is a rich, spoiled, conceited and immature girl who dates Michael Kelso (Ashton Kutcher) for 3 seasons. She begins to move away from her annoying ways throughout the series as she matures and breaks up with 3/4 boys in the group: Kelso, Hyde and Fez. As if you haven't heard about what is happening in her life, Mila is married to Kelso IRL and they are serious goals. They have one baby girl and are pregnant with another child.
Ashton Kutcher/Michael Kelso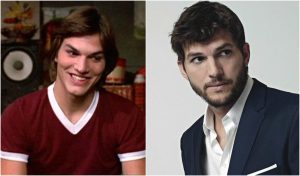 Michael Kelso is a dim, pretty boy of the group and eases through life with his looks. He spends half of the show dating Jackie but their relationship comes to an end when she figures out he was cheating on her with Laurie (Eric's older sister). Ashton has become a household name starring in the unforgettable TV series, Two and a Half Men after Charlie Sheen left. He also appeared in a more serious and notable documentary movie called Jobs about the founder of Apple.
I want a Jackie and Kelso relationship pic.twitter.com/MCbmgtar5A

— Mantis (@sloaneloges_) June 20, 2016
Wilmer Valderrama/ Fez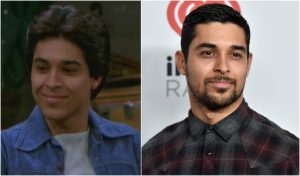 Goofy and hopeless romantic, Fez, is a foreigner from God-knows. He always tried to say where he was from but was always interrupted. He has recently become quite popular appearing in LMFAO music videos and now in the hit TV series NCIS.