Royal sister with famous behind Pippa Middleton is engaged to her banker boyfriend James Matthews. After less than a year of dating, James popped the question while the couple were in the Lakes District, a notoriously romantic area in England.
Her family have released a statement expressing their excitement about the news, calling James and Pippa "a wonderful couple". A Kensington Palace spokesman also said that Kate and Will were "absolutely delighted" by the engagement.
The engagement ring isn't a ring so much as a diamond car has been parked on her finger. It's enormous and stunning. Keen eyes are estimating that it's worth over a quarter of a million dollars, which is a decent amount for the relation of royalty.
DID YOU SEE? Pippa Middleton's engagement ring: https://t.co/HsPxzm7pRX pic.twitter.com/dnTxohI4sj

— VOGUE.CO.UK (@BritishVogue) July 19, 2016
Pippa's love life has been under the microscope since her appearance in the 2011 royal wedding captured the world's attention. Her dress and figure earned her the nickname "her royal hotness".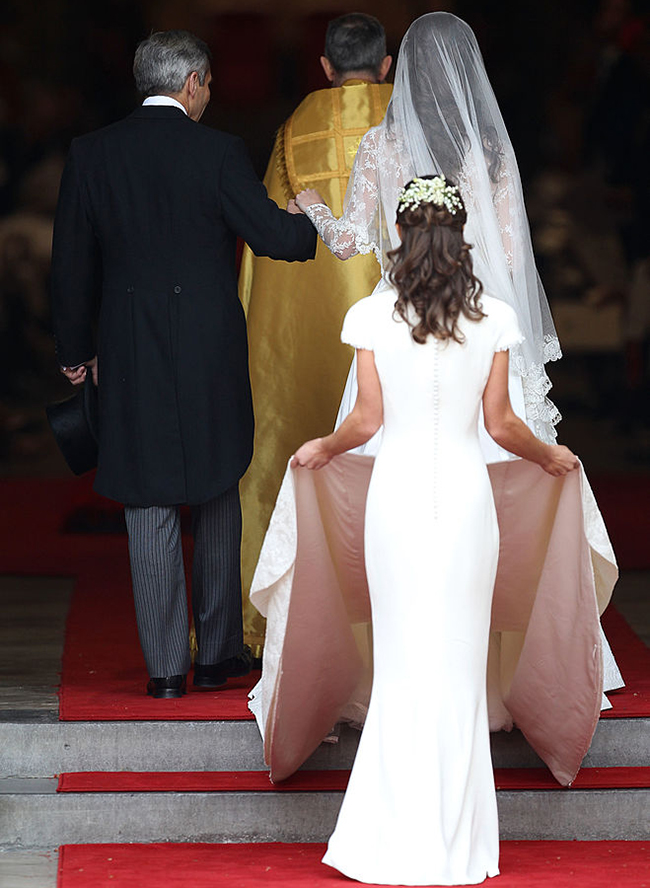 Instead of stealing the scene at a wedding, this time Pippa will be the main attraction. The pair plans to marry next year and we're excited to see how decadent it will be.