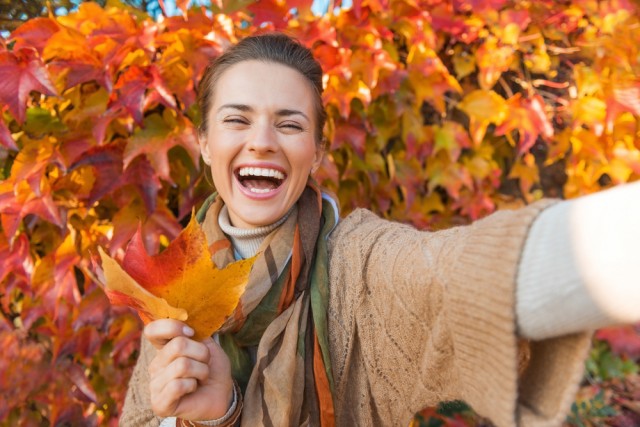 Monday; not the best of days even on the best of days, but it's safe to say that yesterday was particularly glum. Yep, the last day of Summer, the end of an era, the end of smiles, salads, sunshine, sand, surf, sushi, beaches, babes, beers, adventures, fun, frolicking and freedom (ok, maybe I'm being slightly melodramatic)..
Let's not dwell on the greatness that was, the good-times we shared, the tans we obtained, the romance we relished-in. Instead, let's look towards the here and now, the present, The (perhaps) less-cherished but no-less ephemeral, Autumn.
Here are a number of reasons that Autumn A'int So Bad.
Autumn Leaves – crunchy AF and ripe for the stomping, these bad boys will brighten even the gloomiest day (WARNING: THIS ACTIVITY IS HIGHLY ADDICTIVE – almost as satisfying as popping bubblewrap).
Coffee – As refreshing as an iced latte is, sometimes you just was a big 'ol Muggaccino without sweating your entire outfit off. Autumn is a the perfect time to rediscover your on-again off-again relationship with caffeine.
Reading – In warmer weather, when the sun is shining, the ocean is calling your name and silly-season is in full swing, it can be difficult to properly appreciate 'quality' down-time. Autumn therefore, offers a (literal) breath of fresh air, an occasion when it's ok to curl up at home, or in your favourite cafe, with that book you have been meaning to read since Xmas. Autumn is a time for novels, newspapers, magazines, biographies and poetry, 'tis the season that the bookworms come out of the woodwork and into a hipster venue near you.
Beanies – What's not to love about a big ball of colourful wool atop your noggin'?
Bad hair day? Beanie. Boring outfit? Beanie. Did you cut your hair yourself? Beanie. Office air-con too cold? Beanie. Over plucked your eyebrows? Beanie.
Vino – You don't really like Rosé, (like, what even are you? White or Red?) but all summer you have been placating your friends until it was cold enough to drink the good stuff again. Yep, I'm talking Red, Red Wine. Cooler Autumn weather is the perfect excuse to crack a bottle of your favourite scarlet drop. Cheers.
Soup – 'nuf said.
Baths – 'nuf said.
Winter Linen – You have been sporting a cotton sheet for the last couple of months (purely out of necessity) but what you are really dreaming of is the cosy, fluffy goodness of your favourite 'flanno' and Duvet combo. Lose yourself in your winter bedding this Autumn.
Lighting the Fire – 'nuff said.
Steamy – The down side of Autumn is getting out of bed in the mornings – the up side is the HOT shower that awaits you. There is little else more satisfying than a warm shower on a cold day. Alright Autumn, I s'pose you're ok.