It's that time of year again! World Vegan Day is coming in hot this Thursday 1st of November and Gelatissimo is celebrating in the best way you could imagine. To commemorate the occasion, Gelatissimo is launching an innovative new dairy-free and vegan flavour nationwide. The limited edition flavour has an almond milk base and is laced with REAL almonds!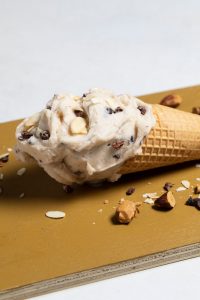 This flavour is perfect for those who are vegan, health-nuts, lactose-intolerant or just simply love gelato! The nutty almond sorbet made using almond milk with a dairy-free, chocolate swirl, cacao nibs and toasted almonds (yum).
As Australia is the THIRD fastest growing vegan market in the world, the flavour has been created to cater to the rising popularity of the vegan diet, superfoods and the high demand for dairy and guilt free desserts! A consumer desire for dessert options that are nutritionally valuable and filled with natural ingredients makes this almond milk-based gelato the ideal sweet treat!
Gelatissimo's Product Development Manager, Filiz Kaya, commented on the new flavour:
"Over the past couple of years, we've seen increasing demand for flavours that incorporate superfoods like activated charcoal and almond milk, so we're proud to be launching this on-trend and refreshing almond milk flavour on World Vegan Day," she says.

"It perfectly complements Gelatissimo's artisan range, which already has a series of non-dairy and vegan flavours. It's absolutely delicious and I can't wait for everyone to try it!"
Fun fact: Almond milk is known for being lower in calories and fat content, but high in protein.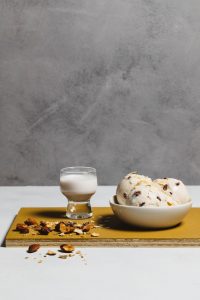 The flavour will be available from 1st November at Gelatissimo stores nationwide throughout the month (or until stocks last), so make sure you head down to your local Gelatissimo and enjoy a guilt-free gelato before they get scooped up!
Stay tuned for more Aussie Gossip