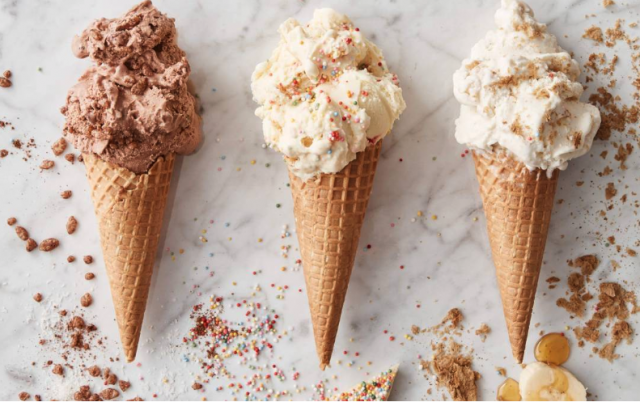 On Tuesday afternoon, our office received a sweet treat that was a lunchbox full of nostalgia,  sending us back to our childhoods. The Aussie Favourites package included stickers, yoyos, and of course temporary tattoos because we all wanted to be the cool kid at school. All of these goodies were neatly packaged up in a very fitting tin lunch box, which made the unboxing of the products that much more exciting.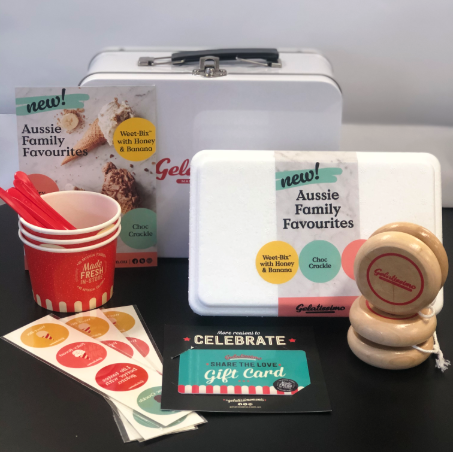 When you think of classic Aussie treats there are a few that come to mind, and it just so happens that a beloved ice cream brand has turned them into everyone's favourite summer dessert… ice cream! This summer, Gelatissimo is serving up some Aussie classics that will send you back in time!
We all know that one mum that has never failed to provide party guests with the good ole choc crackle. Well, gelatissimo is giving those mums a run for their money with their new choc crackle flavoured gelato that is hitting stores just in time for summer! The perfect combination of rich chocolate gelato and choc crackle cluster with a drizzle of, you guessed it.. Chocolate! This delicious flavour will send you into a sweet, sweet coma!
Everybody loves fairy bread! Its was a treat that every child craved at one point or another. Now think of it with the creamy goodness of buttery vanilla gelato… mixed with New Zealand butter, 100s and 1000s as well as golden pieces of toasted bread.. My six year-old heart is leaping!
And it cannot get any more Aussie than thisl… Gelatissimo has partnered up with Australia's #1 breakfast cereal, Weet-Bix for the ultimate dream treat. Crushed Weet-Bix mixed with sweet banana gelato and drizzled with Australian wildflower honey…. Who said you can't have sweets for breakfast?
You have just been served the throwback of your dreams, it'd be rude not to try these fantastic family faves!
The #AussieFamilyFaves Range is available from the 29th of November until the end of January, so head down to a Gelatissimo store near you while stocks last.
Happy Lickin'!